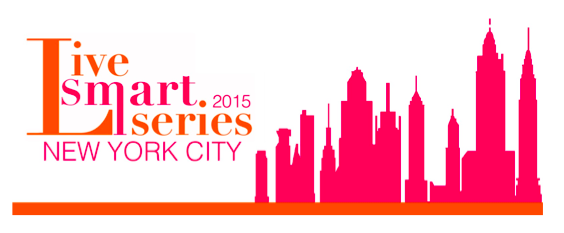 Mark your calendar for July 10-12th, the Live Smart Series & the Live Smart Series for Digital Influencers is back in New York City for it's 2nd annual conference. If you are an ambitious young woman looking to network your way into the digital industry this is the conference for you. This jam-packed conference is full of motivating keynote speeches from powerful woman, workshops to encourage you to live a smart life, tangible takeaways, captivating activations and activities, and network with your peers.
As a digital "influencer" and a social marketer in the filed, I'm so excited to share the "Live Smart Series for Digital Influencers." The series will include learning what it takes to be a digital influencer, how to engage your audience, and how to push the envelope as an inspiring woman in the digital space.
Whether you are just starting a blog or you have been at it for a while, this weekend is the perfect way to get inspired for the rest of your life. Listen to the trials and tribulations of blogger Carly Heitlinger from The College Prepster, the EIC of Marie Claire, Maribeth Bisienere Senior VP at Disney, and many other powerful women to learn how you can follow in their footsteps to success.
Have I convinced you of this amazing opportunity yet?
You can still buy your Live Smart Series tickets here!