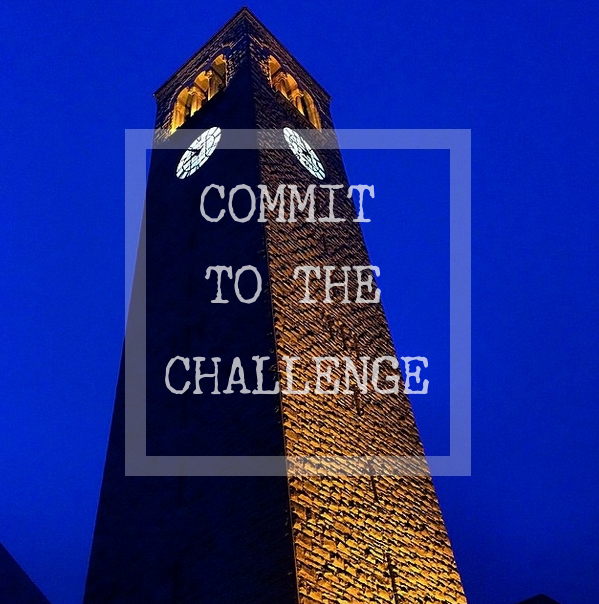 This past weekend I watched my brother Philip graduate from Cornell University…yet again. Philip graduated this weekend with a J.D. from Cornell Law School. While I'm not surprised that he achieved yet another amazing accomplishment, as we reflected on his 7 years at Cornell (ironically walking up the slope), I realized that his commitment to the challenge is something that we should all take a moment to recognize.
When you think of the typical Ivy League grad you may think that he has always been brilliant, academics always came easy, and going to Cornell was always in his favor. However, for Philip this was very, very wrong. Growing up, I remember Philip in the basement of our house studying for hours on end. He stayed after school EVERY single day for extra help, while I stayed after school for cheerleading practice. I remember the frustration in his eyes when he didn't receive his desired SAT score or the tears in his eyes after finding out his first LSAT score. Philip taught me that hard work doesn't always pay off– in the short-term. You have to try, and try, then try again to get your desired results.
Philip also taught me that each and every struggle should motivate you to remain committed to the challenge you set forth to accomplish. Unlike most of us, Philip was in 4th grade when he expressed his interest in studying law. Something I always envied, but taking a deeper look I realize that the hurdles that he jumped to get to this point is something I know I'm not cut-out for. Every single thing in Philip's life was a struggle (no offense, bro!). From birth, to being bullied in elementary school, to taking 5 AP courses his senior year of high school, to that f-ing Japanese Politics class he took his Freshman year, to the not-so-great Fraternity he joined, to graduating Cornell (the first time) with no clue of the next step, and the list goes on and on. The funny thing is, if I asked him after each and every one of these challenges, "Do you still want to be a lawyer" he would have said "absolutely!" and if I asked, "Will you graduate from an Ivy League University?" he would have said, "I better!"
I wanted to take a moment to thank Philip for some things that I always took for granted:
Thank you for teaching me what "commitment" really means.
Thank you for motivating me.
Thank you for your resilience.
Thank you for raising the bar.
Thank you for being my big brother.
Philip should be a constant reminder to all of us, to commit to the challenge. Seriously, right now think of something you want to do. Whether it be graduating from college, running a marathon, scoring your dream job, or getting your yoga certification- commit, and go do it.