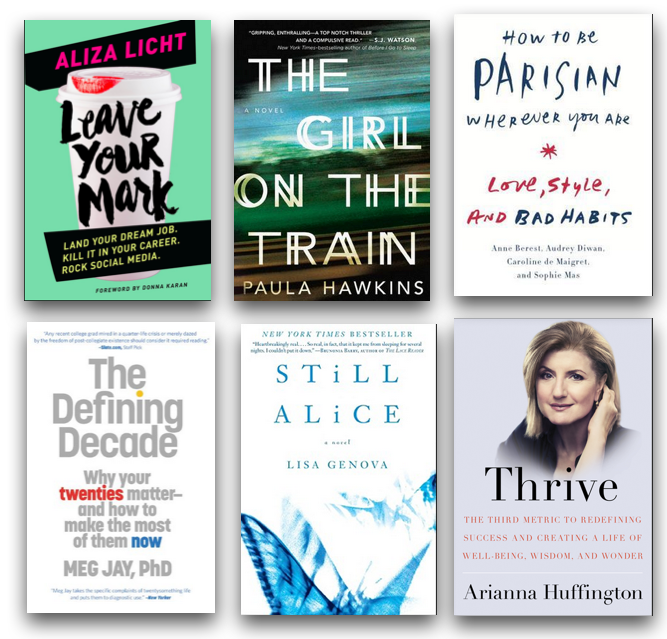 Leave Your Mark | The Girl On The Train | How to be Parisian Wherever You Are | The Defining Decade | Still Alice | Thrive
Ever since I was in middle school I made my own summer reading lists, it always helped keep my mind engaged while I was off from school. While that may not be the case anymore, I do want to strive to be a little more disconnected than usual this summer which means more reading and less perusing the news feed (s). I believe the best thing about reading is escapism, momentarily focusing on a life that is not your own. However, I've been meaning to get to a few books that I know could inspire me endlessly.  Here are a few of the books that I'll definitely be getting to this summer!
Any other suggestions to add to the list?