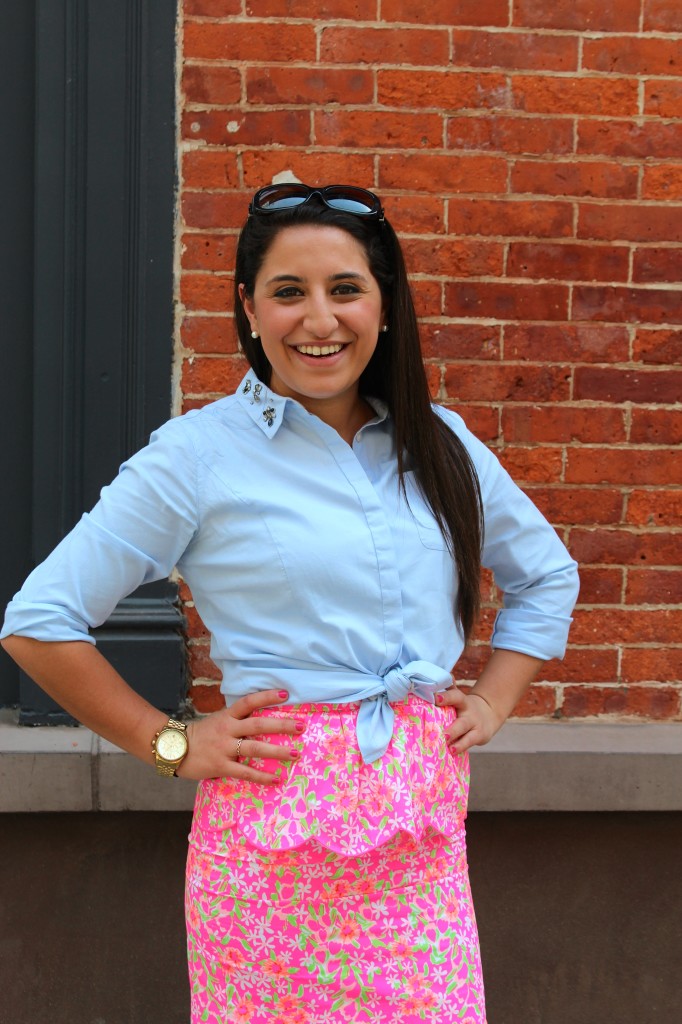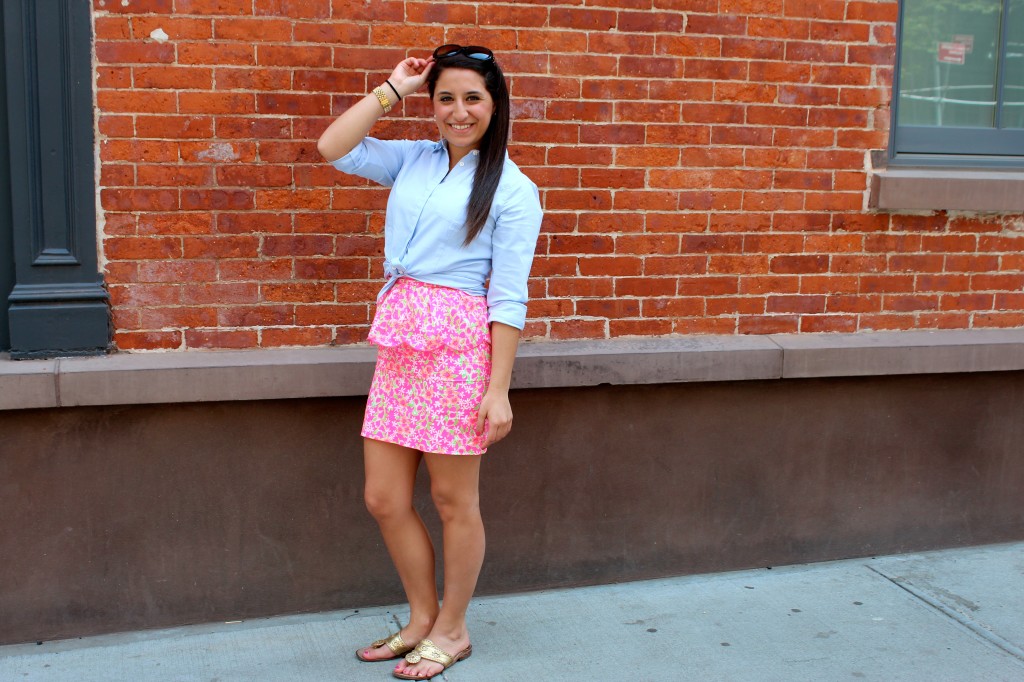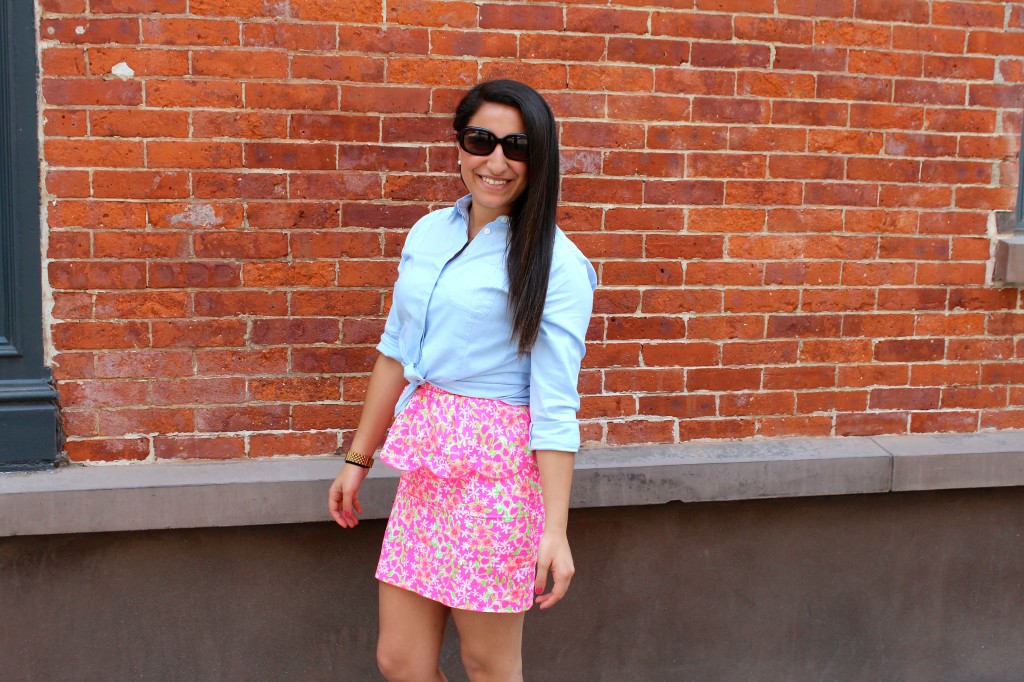 Sunnies (Chanel), Shirt (LOFT), Skirt (Lilly Pulitzer), Shoes (Jack Rogers)
Spring has sprung in NYC and I have officially broken out the neons and florals. The weather in NYC has been absolutely beautiful this week and I couldn't be more excited about the upcoming summer. I'm notoriously known for the brights as soon as it warms up and I'm certainty not letting anyone down.
Don't you love when you find new ways to wear clothes that have been in your closet for months or when it comes to this skirt, years? I wore this blouse throughout the fall and winter in different ways and when it found it's way next to skirt I couldn't be more excited. As someone who wears a lot of prints, I don't usually get so lucky but a few basic pieces like this oxford shirt from LOFT can really bump up the amount of combos in your closet.
Working in a very casual environment, wearing a pencil skirt and button-up could almost be so professional it is awkward. This is why I decided to tie up my shirt to make my outfit a little bit more playful than a usual work ensemble. This little style tip helped me feel more confident in what I was wearing and literally helped me be more productive at work.
What are your favorite style tips to help strut yourself with confidence?