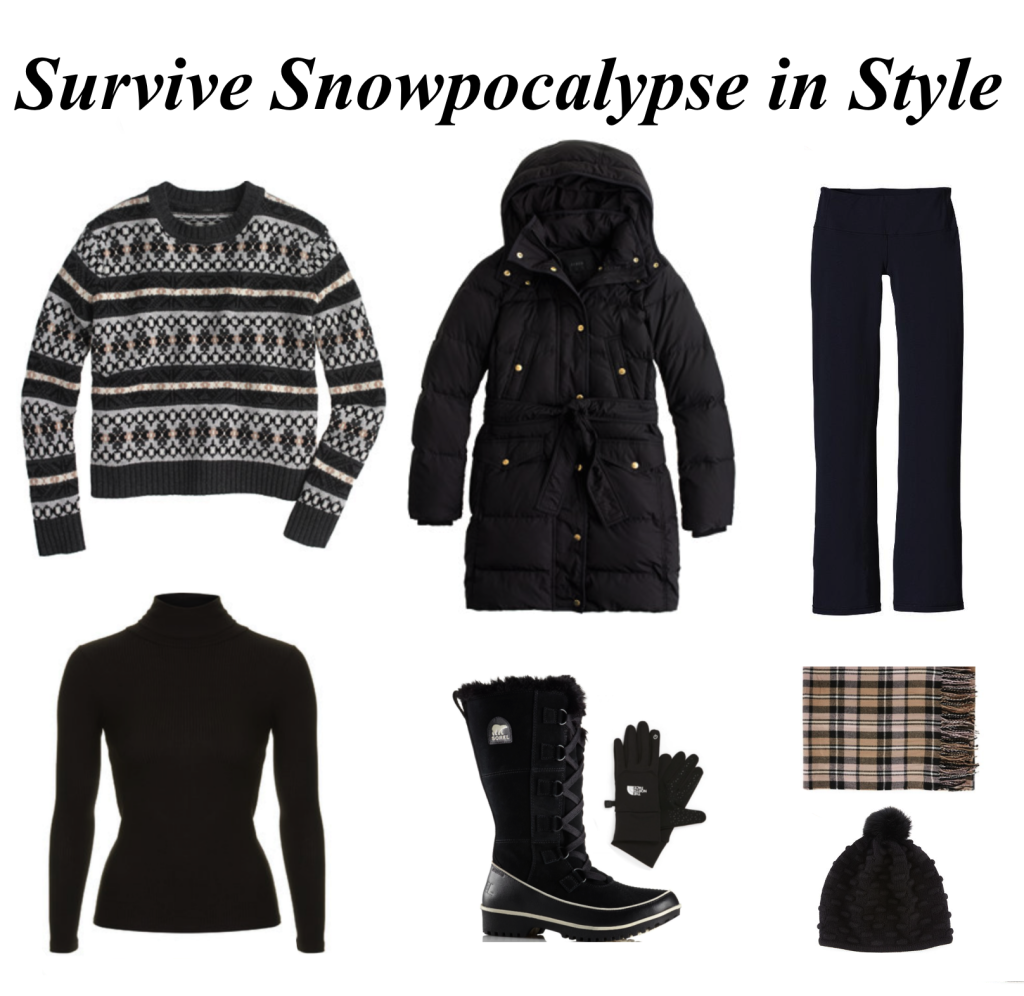 Across the country, temperatures and snow have falling in record-breaking amounts. Even with "snowpocalypse" outside, there is never a need to compromise style for warmth!
This snowpocalypse outfit will get your through any black ice, wind-chilling blizzards, or mountains of sidewalk snow piles- in style.
J.Crew Puffer Coat: I have this exact coat and practically live in it, even indoors when there's no heat in classrooms. Its long length prevents wind chill from hitting your legs, its fabric is pretty water resistant, and the waisted belt gives it some shape so you don't feel like a giant marshmallow.
Portolando Hat: I usually forgo hats most days during winter, but not this year! This knitted wool hat looks especially cozy.
North Face Gloves: These gloves not only have a silicone gripper palm, but index finger tips designed for iPhone screens, because let's be real, there is nothing more annoying then taking off your gloves on and off to read emails or take Instagram photos on the go.
TopShop Blanket Scarf: I get sick easily if my throat gets sore, with these blizzard conditions, blanket scarves are a necessity.
Sorel Snow Boots: I love my Hunter Boots, but the lack of traction on the soles are being problematic with all this accumulated black ice. I can't tell you how many times I've fallen on sidewalks this winter.
Patagonia Pants: These pants are lightweight and wick moisture, a win, win in my book.
TopShop Tissue Turtleneck: The key to warmth is all about layering. Tissue turtlenecks are a staple for winter.
J.Crew Fairisle Sweater: I've worn this sweater on my blog before. It's not only cute, but the warmest sweater in my closet. It's also on sale right now for less than $40!