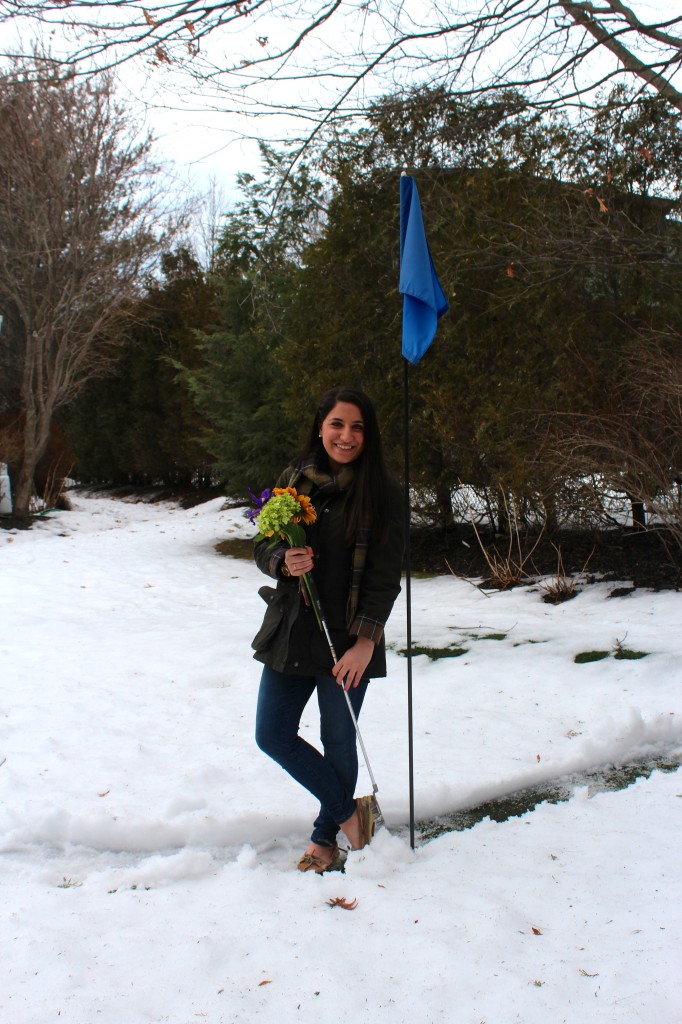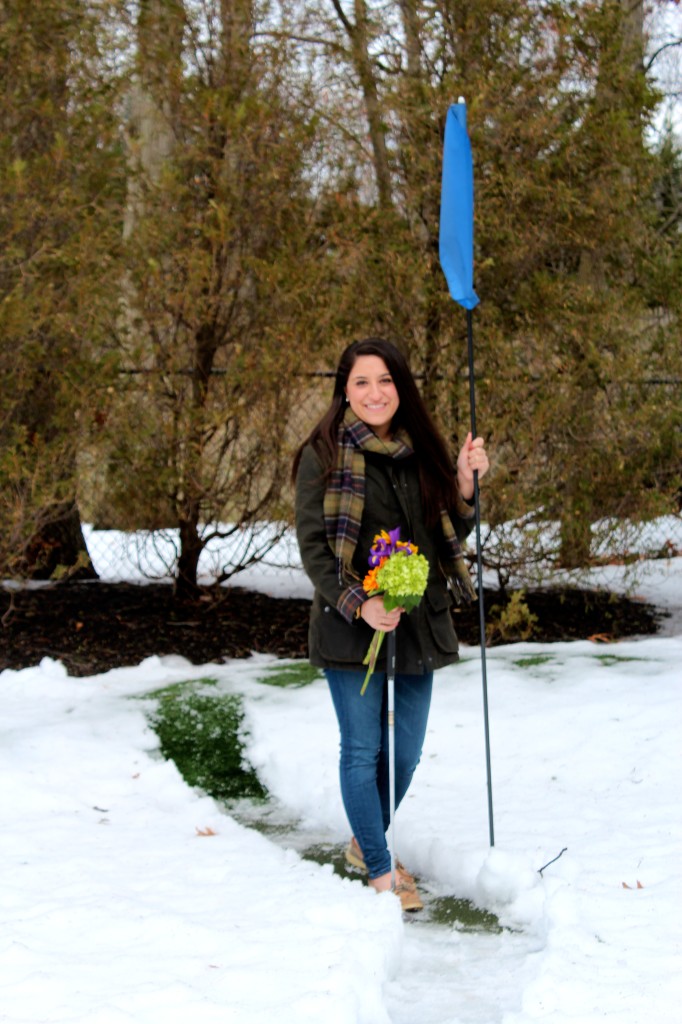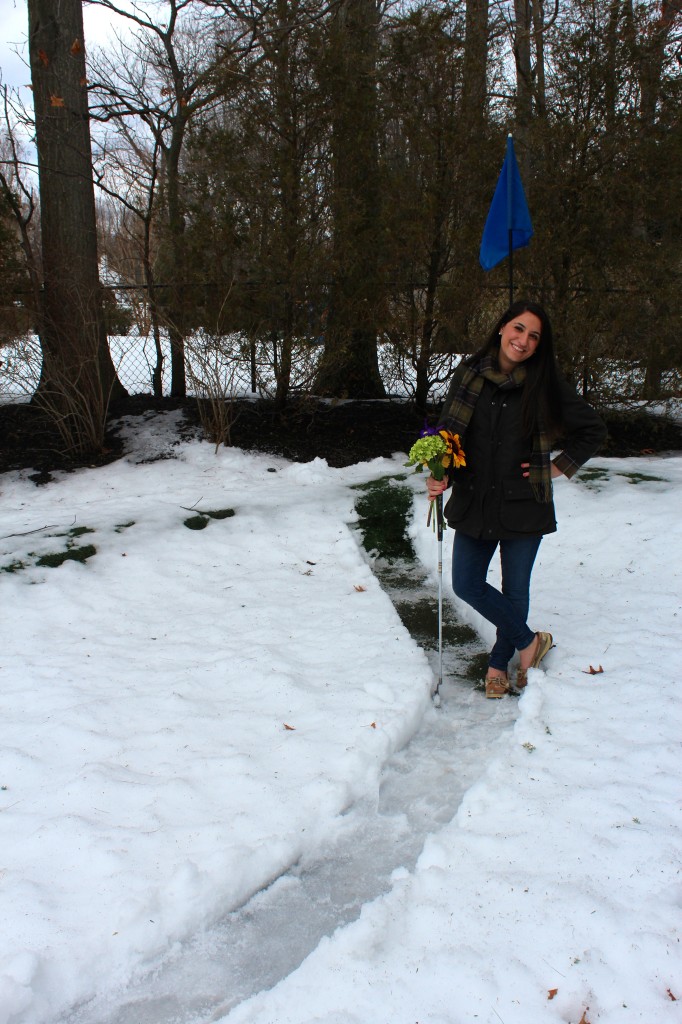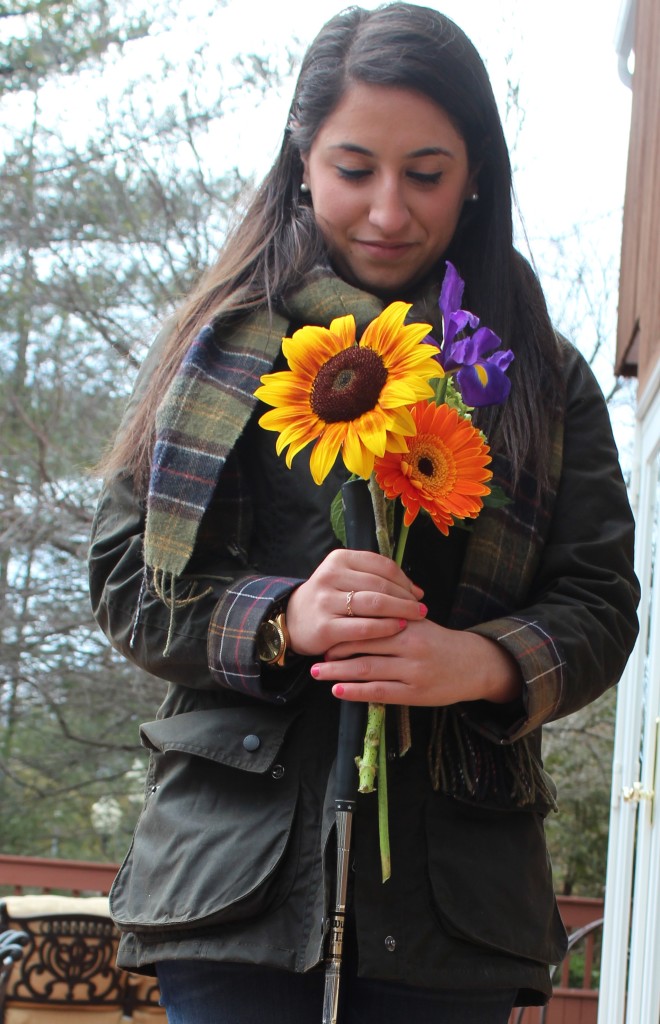 Jacket (Barbour) Jeans (J.Crew) Scarf (Barbour) Shoes (Sperry Top Sider)
Is winter over yet?! I don't know if you can tell by my transition into Sperry's, my urge to get back on the golf green or the vibrant flowers but I am ready for winter to die FOREVER! As we transition into winter it is get harder and harder to dress for the season. One day it will be 60 degrees and the next I'm blowing away in the below freezing wind (no joke I got a free blowout in TriBeCa yesterday).
My Barbour jacket has become a serious staple in my wardrobe the last week. Not only does it tie your entire outfit together it also keeps you warm enough on your commute to work. One thing that DOES NOT keep you warm enough on your commute is Sperry's. I experimented with this last week and it is definitely too early. Stay away for at least another few weeks.
This weekend I headed back to Long Island for my mom's birthday and it was great to be back in my small town. One thing I love about my house is this putting green in the backyard, it brings back hundreds of memories of my older brother practicing late until the night and family mini-golf tournaments. Being a middle child I was rarely alone growing up so being home while both my siblings are at school is WEIRD. Way, way, way too quite! I had to shake things up a bit and drag my mom outside for a photo shoot. Hopefully next time I return home all this white stuff has melted so we can play a few holes.