Spring is creeping our way which means 1. summer fridays are only two months away and 2. Spring styles are making their way into my dreams. In all honesty, it is hard to dress for Spring. You never know if its going to be too hot or too cold so you dress for both and then the next thing you know you are either sweating or freezing on your commute to work.  I'm lucky enough to work in a pretty casual environment, but sometimes its a very sad day when you have to button up those collared shirts each morning instead of throwing on your favorite sundress. The Max Studio has a huge variety of business causal styles in their spring & summer collection that are perfect for work and play.
Luckily for us maxi-dreamers, the Max Studio is hosting a $1,000 shopping spree on their Facebook page! If you follow these easy steps you may be on your way to maxi-heaven.
1.  Follow Max Studio on Facebook & Twitter
2. Go to the Max Studio website or their Facebook page and enter a valid e-mail address.
3. Wait patiently to see if you are the lucky winner!
The Lenox Max Collection clothes some of favorite celebs, including Zooey Deschanel, Sarah Jessica Parker, and Olivia Wilde….and now ThePreppyMAG! The Lenox Max Collection is for the stylish woman on the go and I know I'll definitely be making a few more additional purchases this Spring.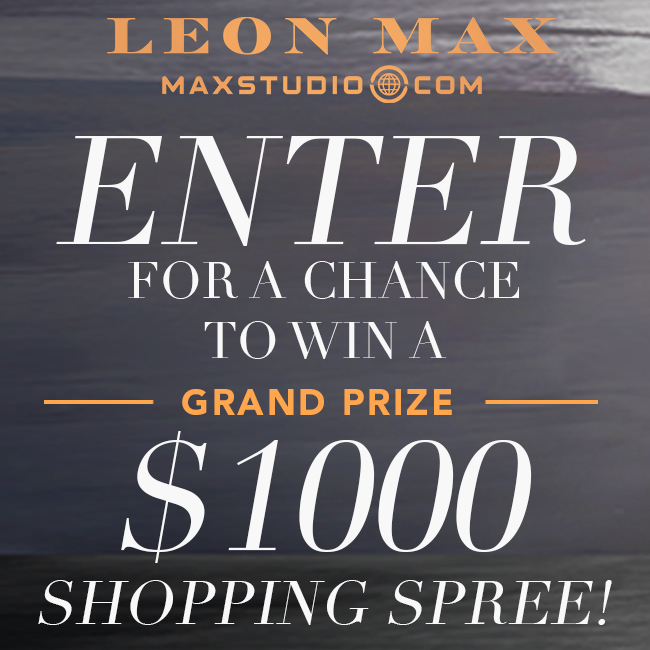 *Sponsored Post