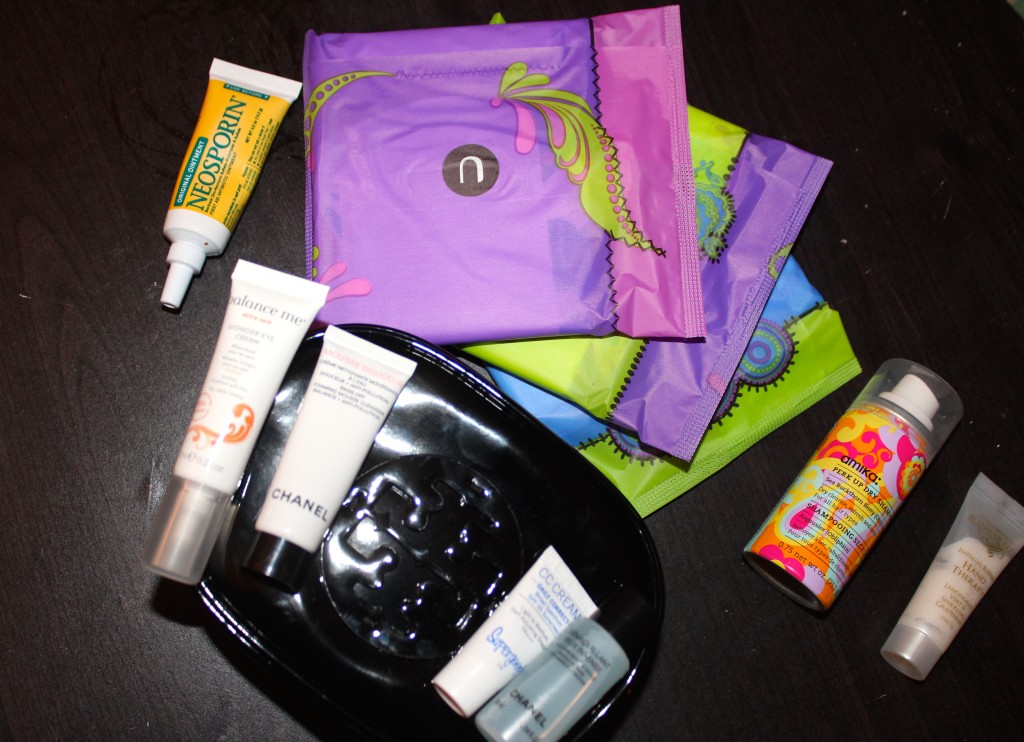 So I'm a little neurotic, something I got from my mom (and she's proud of it). With this anxiety comes with checking the locked door 10 times, turning the oven off 5 times, and always being prepared. Last Christmas, Tom's mom bought me a mini-emergency kit that I LOVED and once I ran out I made my own.
 Using my Tory Burch cosmetics case I created the most ideal mini-emergency kit. A mini-emergency kit contains all of the essentials: lotion, face wash, make-up remover, dry shampoo, neosporin, and the most important U by Kotex pads. Kotex pads are the single most important thing in my mini-emergency kit because they are the real MVPs, they are the only things in your kit that can literally save your life (if you have my neuroticism). With Spring on the way my U by Kotex 3D Capture Core pads will come in handy the most. Having your customized mini-emergency kit with you at all times will make slipping on a sundress or short shorts effortless and fearless!
Everyone should have a mini-emergency kit on hand at all times so I have an exclusive offer for ThePreppyMAG readers only! To help start your own kit and to join me in being an #UnderWarrior you can get your own U by Kotex pads here!
 *Sponsored Post