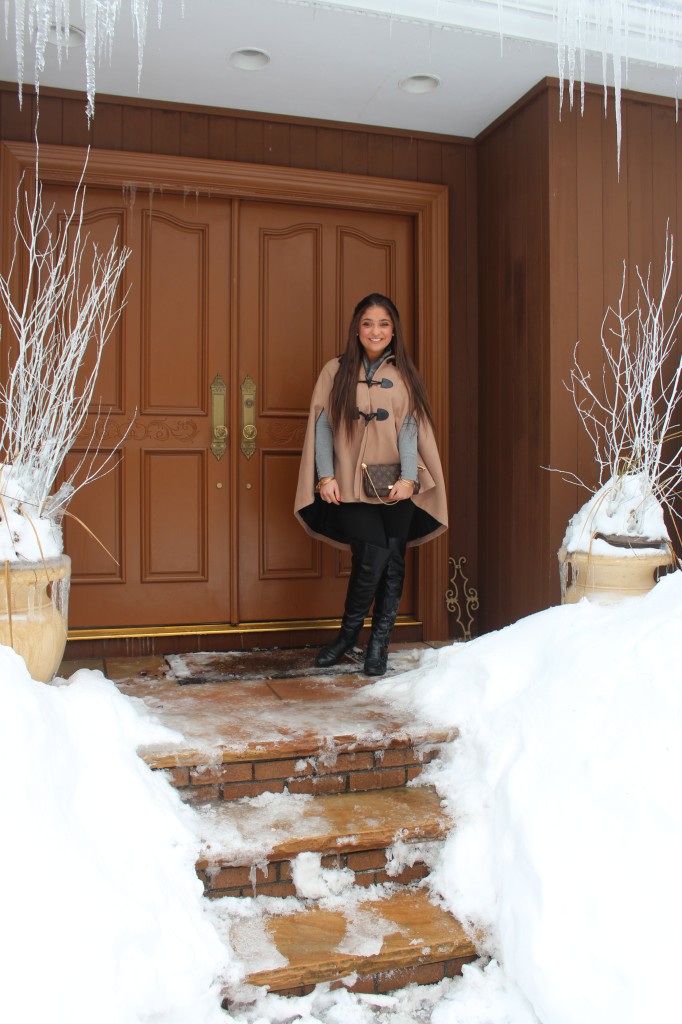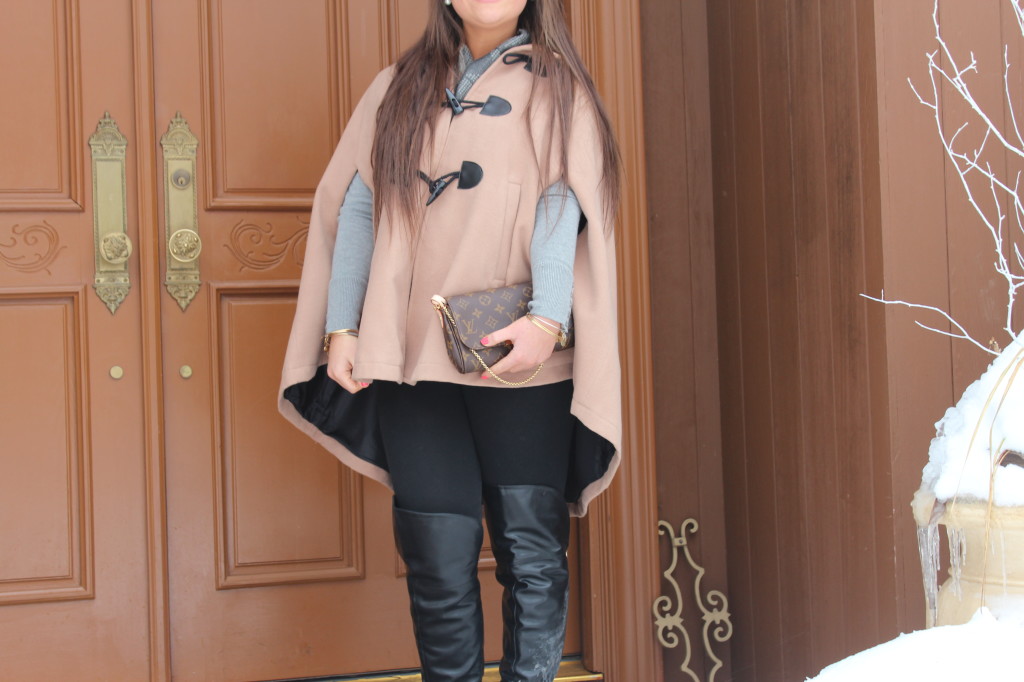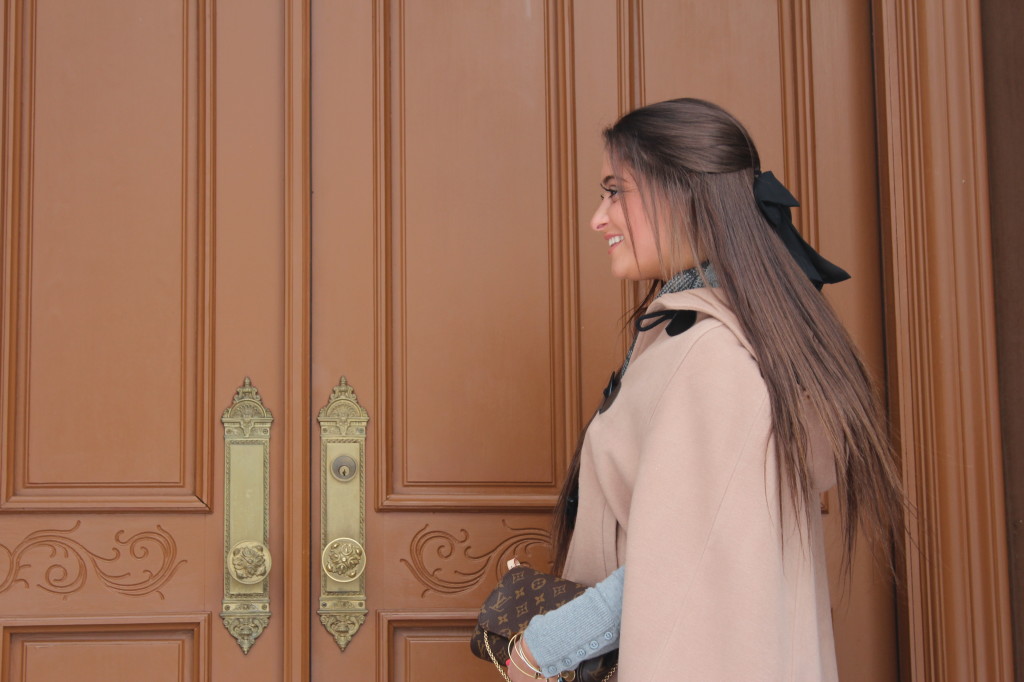 Poncho (Nasty Gal), Boots (Steve Madden), Clutch (Louis Vuitton)
The weather is getting slightly warmer which means OUTFIT PICTURES! I was so happy to see Tiffany this weekend on her Spring Break and of course a photo shoot was in order! She has been doing amazing at Ohio University, check out these awesome style pics from Thread Magazine.  Yes, that is her on page 31 (#proudsister)! She has made the seamless transition from magazine stylist to model and she does it amazingly! Just look at her in this Ad for Durango Boots!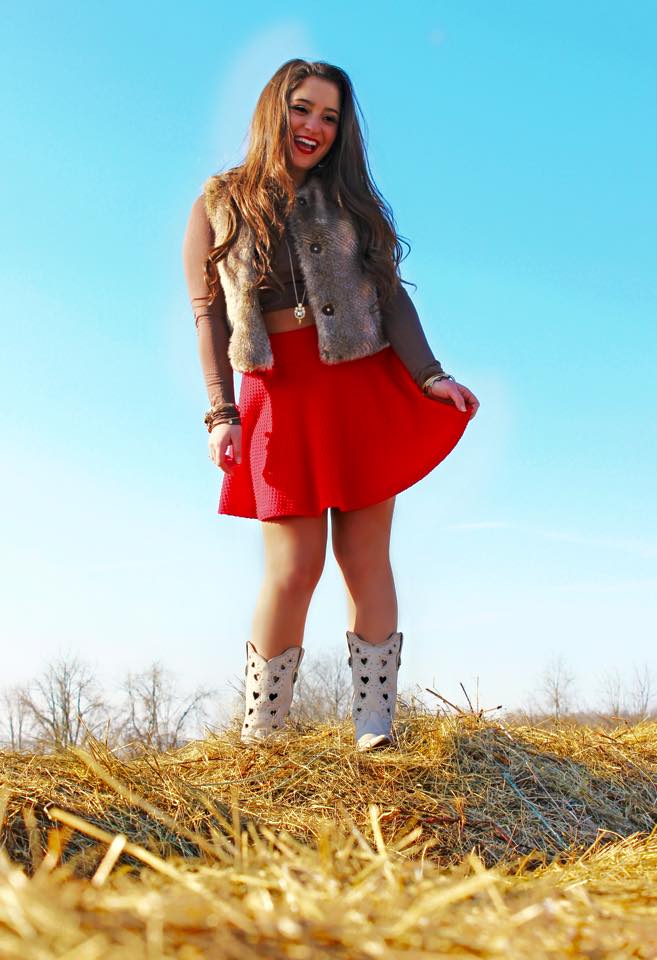 More importantly, lets talk about this awesome outfit she styled this weekend. We were only running to make a quick errand so she wanted to be comfy but Tiffany never ever dresses down. With an easy page of leggings and a classic grey long-sleeve shirt, Tiffany dresses up this otherwise cozy outfit with her Nasty Gal poncho.
We all know that this winter has been a struggle and it we only a few more weeks to make our winter-fashion magic happen. Sometimes we can get stuck in a winter rut and throw on a pair of leggings and flannel and call it a day (thats what I did today) but Tiffany never sacrifices her fashion sense because it is cold or grey. She keeps this up using statement accessories, like her OTK boots and Louis Vuitton clutch in this outfit.
How are you dressing it up the last few weeks of winter?