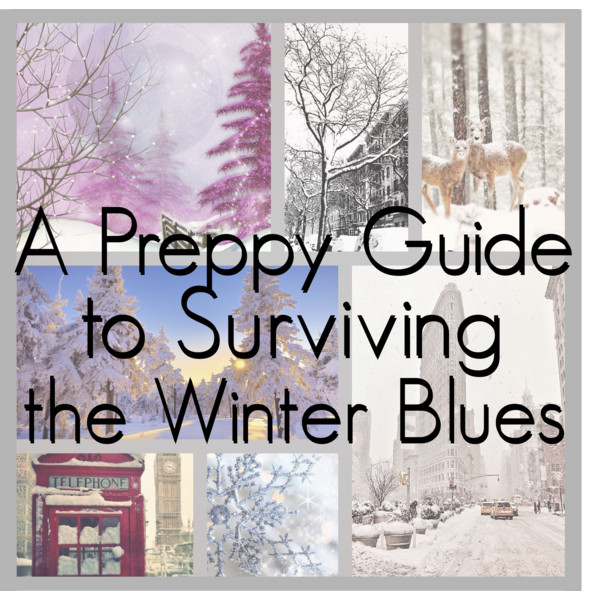 Christmas, New Year's, and Valentine's Day are over, and if you're anything like me, that means you're sick of winter at this point. If you haven't had to deal with multiple snowstorms a week, consider yourself lucky! However, no matter where you live, cold temperatures have a tendency to lower spirits and decrease motivation. Here are some tips to get past the winter blues.
1) Add some color to your life
The world around you may be covered in white snow, but that doesn't mean your life has to be bland! It can be simple to add color. Try wearing bright colors, and if you're loyal to your black tee's, a colorful necklace. Just by adding color to your outfit, you can help to cure your winter blues. Another idea is colored eyeliner or hot pink lipstick: easy to add to your makeup routine, but they can make a world of a difference to your overall vibe.
2) Prepare for Warmer Days
While the days you spent lounging outside in just a bikini may seem far away, they are fast approaching. Many stores have already started stocking their swimsuits and spring clothes online and in stores. If you find yourself needing a dose of vitamin C, a new purchase to look forward to can make the time pass quicker.
3) Take Advantage of Sales
On that note, don't forget about your winter wardrobe! Many stores are placing their winter clothes on clearance, leading to deep discounts. If you find yourself needing some new sweaters or boots, now is the time to shop. I managed to find some brown riding boots that were originally $50 for $15: a true steal!
4) Smell like Summer
Even if you can't go to the beach yet, there's nothing wrong with smelling tropical. Sunny scents for your home, body spray, or body wash can give you a taste of what's to come. My dorm currently smells like pink lemonade, and it's certainly helping tie me over until the days I can be sipping it under an umbrella in the sand.
How do you deal with the winter blues? Let me know in the comments below!