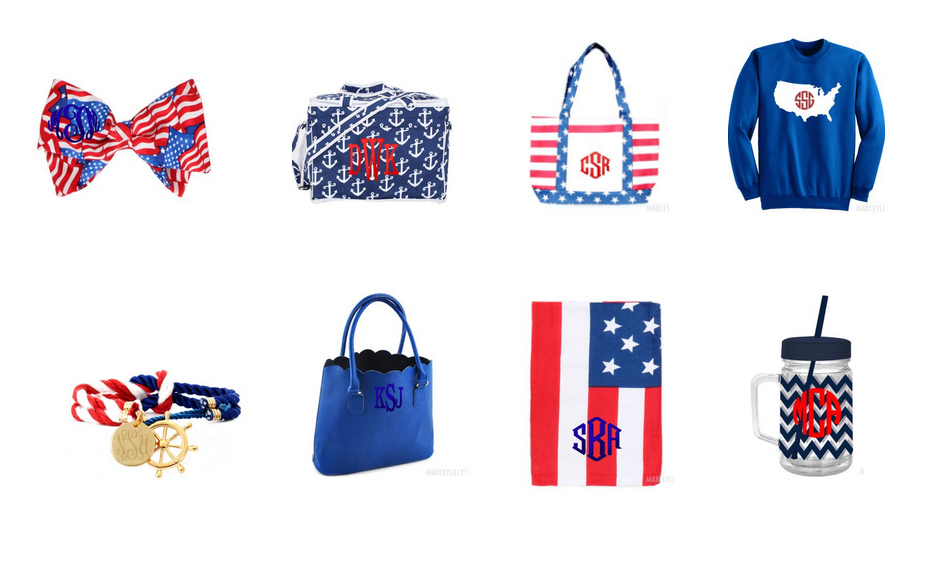 Monogrammed Hairbow, Monogrammed Large Cooler Bag, Monogrammed Medium Boat Tote, Monogrammed America Outline Crewneck Sweatshirt, Monogrammed Nautical Rope Bracelet, Monogrammed Scalloped Tote Purse, Monogrammed Beach Towel, Monogrammed Mason Jar,
Happy President's Day! I hope you are enjoying your day off and to make it just a little bit better I'm excited to share Marley Lilly's flash sale. Not only are these goodies making me dream of the annual Goldstein 4th of July extravaganza the prices are also AMAZING! Red, white, and blue is always appropriate but these summer must-haves have me dreaming of summer, especially in these New York Arctic temperatures.
Which Marley Lilly goodies should I add to my wardrobe today?