I may or may not be jet setting to Palm Beach in a few weeks and as soon as I heard that this was a possibility I obviously flocked to the Lilly website to do some prospecting. Of course I am always pleased to see the new arrivals and my old favorites but this resort collection has exactly what I need for a long weekend on worth!
Of course I am always a sucker for Lilly Pulitzer's marketing, #DreamJob and I am loving how they presented this collection: Peak behind the hedges at a day in Palm Beach. Check out a few of my favorites.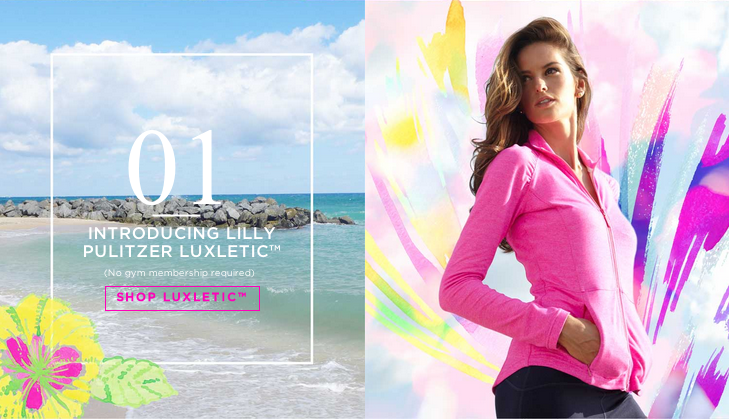 1. Lilly Pulitzer Luxletic: OMG PRAYERS ANSWERED! I am such a sucker for fancy workout clothes, i know i know it is a waste of money. Trust me, i have heard it a thousand times and I know I should not be spending money on things I can get at Target but HELLO neon running jackets. I have recently been on a fitness kick (thank you class pass) but there is nothing that gets me more motivated than looking great in my yoga pants. My personal favorite is The Weekender Jacket but I am dreaming and praying for some printed yoga pants!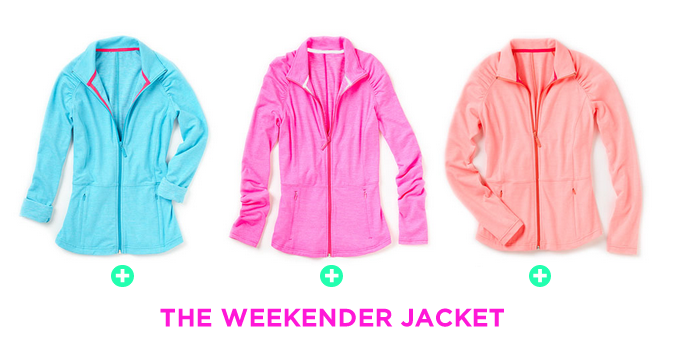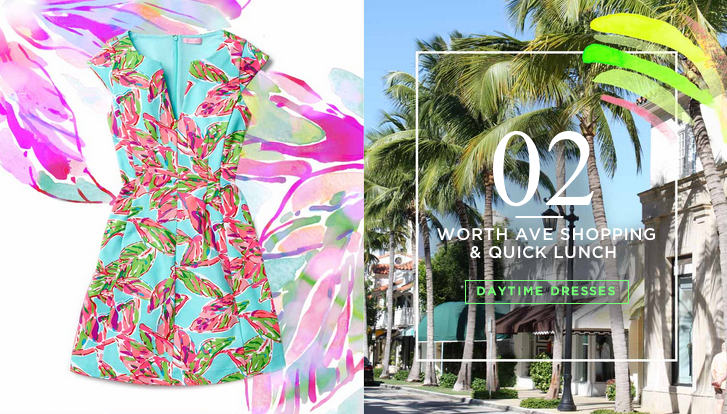 2. Worth Ave Shopping & Quick Lunch: I have many memories of strolling down Worth Avenue and might be visiting in early March so obviously I have my eye on only a few pieces in this collection. I lied I have my eye on a lot. I'm really digging the cap-sleve this season!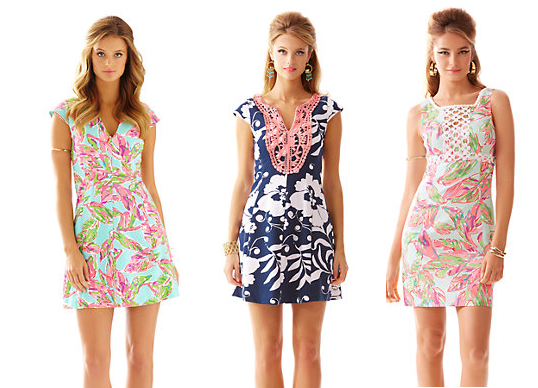 1. Briella Fit & Flare (Multi In The Vias)
2. Briella Fit & Flare (Bright Navy Johnny B)
3. Rosie Square Neck Shift Dress (Multi In The Vias)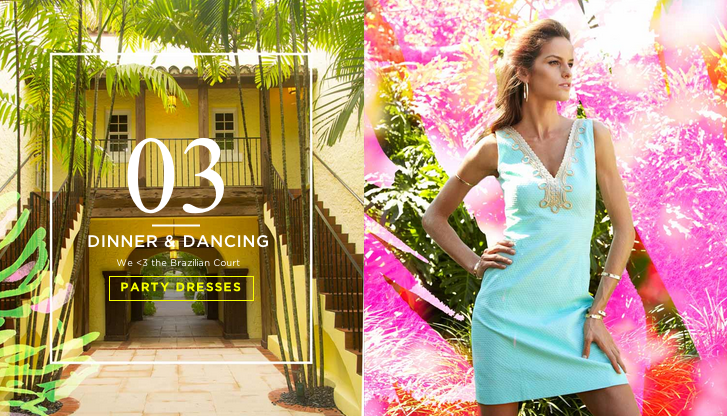 3. Dinner & Dancing: In college I would always pick one of the Lilly Pulitzer Spring dresses for my Spring formal and I have to admit I'm kinda sad I won't be doing the same this year. Looks like I'll have to find another place to wear a Lilly this spring. I've always been a shift girl and it looks like that is not changing any time soon! I'm so happy they brought the Janice shift back. I wore it to my last Sigma Kappa formal and my mom actually wore it to my sisters high school graduation. Don't you love how Lilly fits multiple generations?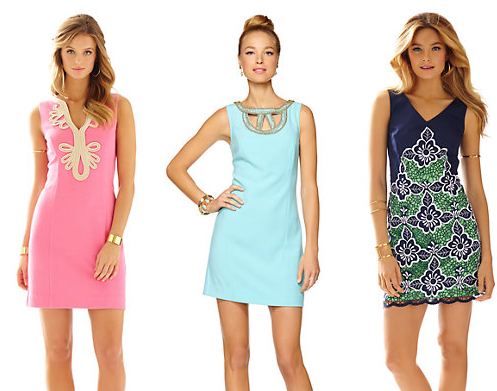 1. Janice Shift (Hotty Pink)
2. Lane Shift Dress (Shorely Blue)
3. Sylvie V-Neck Shift Dress (True Navy Jungle Flowers Embroidery)
*All images from lillypulitzer.com