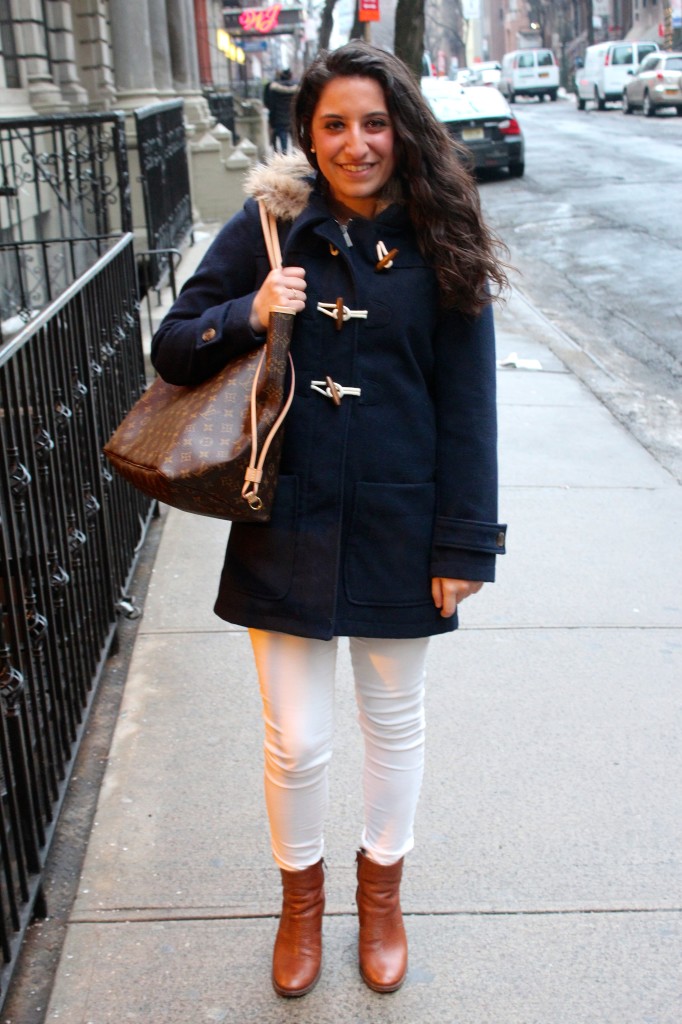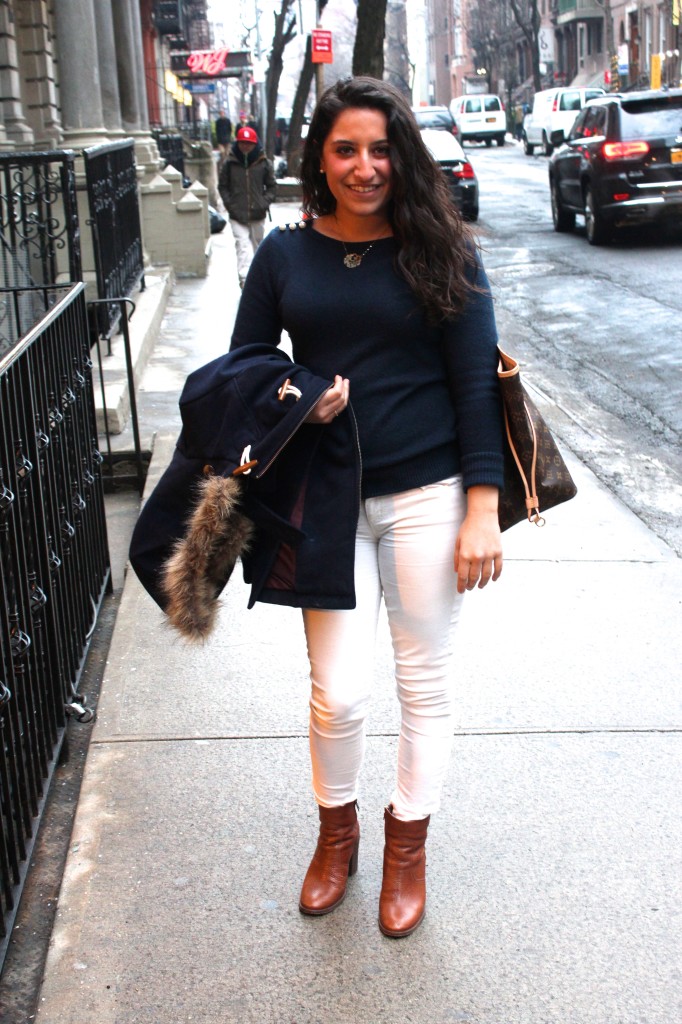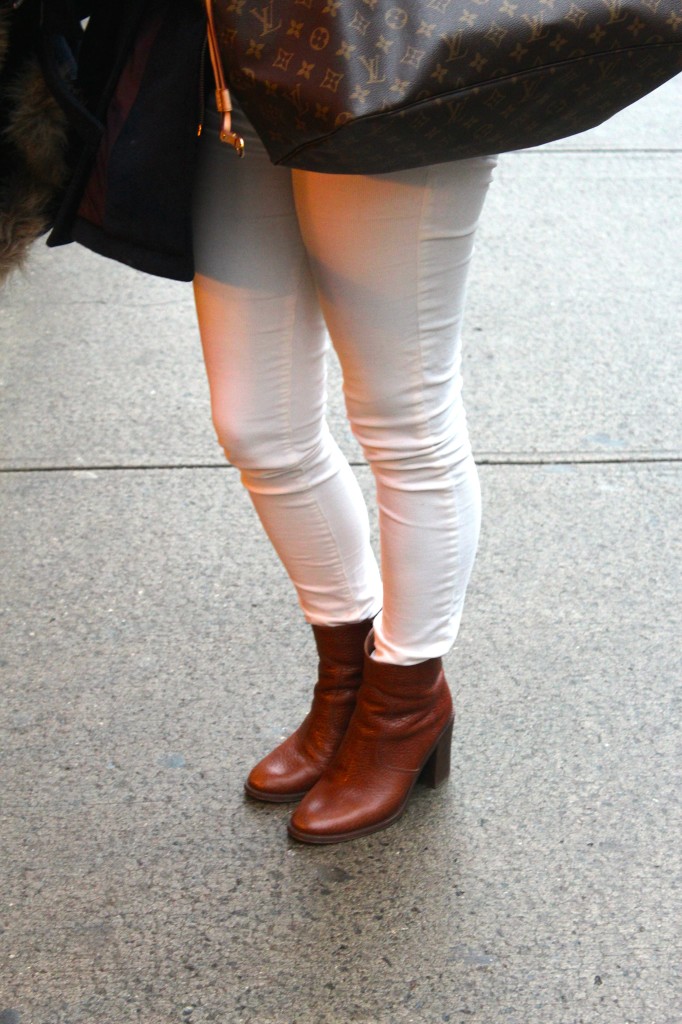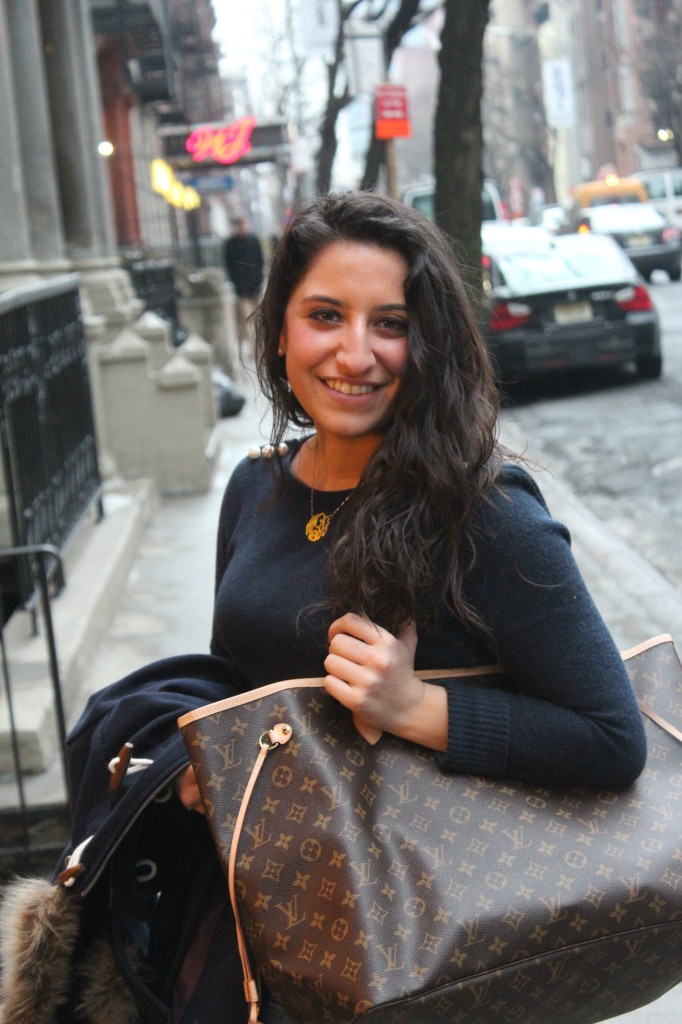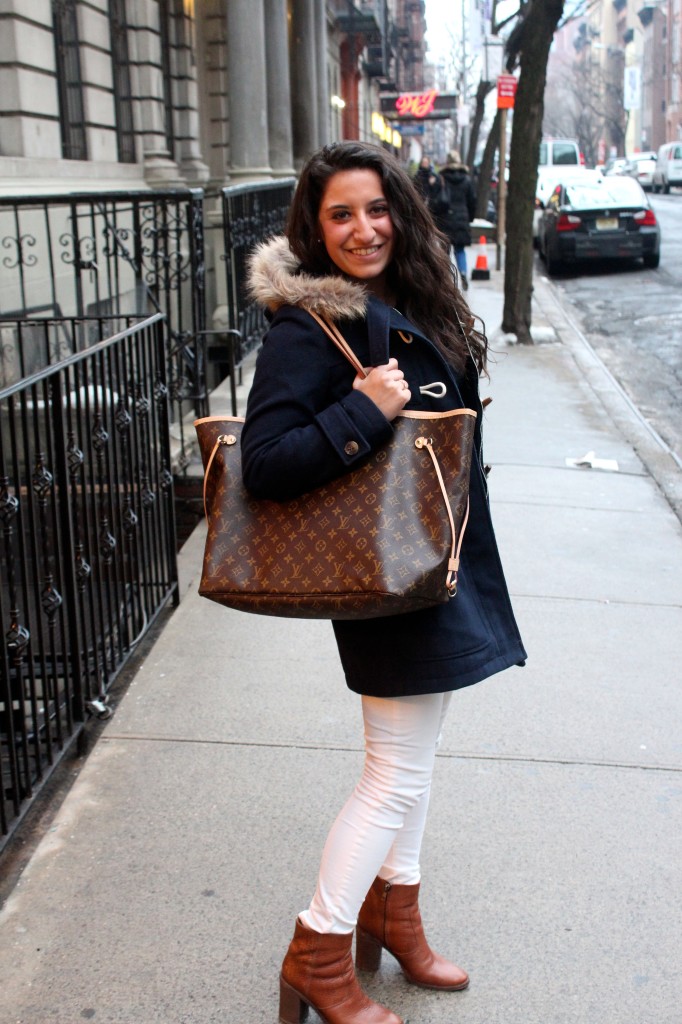 Coat (Old Navy 40% OFF!) Sweater (Vineyard Vines) Cords (J.Crew) Shoes (Madewell)
If I have said it once, I have said it a thousand times, I love navy & white. It is my all-time favorite color combo no matter what time of year but I have to admit that this outfit goes against almost everything I believe in. I am a firm believer in the "no white after Labor Day" rule but when else would I wear white corduroys?
This has been one of my go-to winter outfits for almost two years! I remember wearing this outfit on my first day of my internship junior year. Don't you love outfits that you never grow out of, physically and emotionally? The only thing I have changed was my shoes. I use to wear this with a pair of Tory Burch riding boots but I have upgraded to a pair of Madewell booties!
 Other than a quick yoga class on Saturday I spent the weekend cuddling with Tom and catching up on some TV. We did however venture out on Sunday for some brunch at House of Brews one of our favorite brunch spots in the city. That is where I wore this winter fab outfit. It is easy to stay in your PJs all weekend and I definitely almost did but I love getting dressed up at least once a weekend to do something fun and explore the city. Of course, my favorite "exploring" is at a brunch table.
You may notice that I'm wearing my hair curly! Something that I almost NEVER do. I'm pretty sure the last time I wore my hair curly was the summer. Since this weekend was pretty lax I decided to lay off the straightening iron and try out the Miss Jessie's Original Jelly Soft Curls sample that I received in my January BIRCHBOX. I am definitely a fan! I love how it makes my hair curly without the awful crunch that usually comes with curly hair products. I am definitely going to use a few of my BIRCHBOX points on the full bottle!