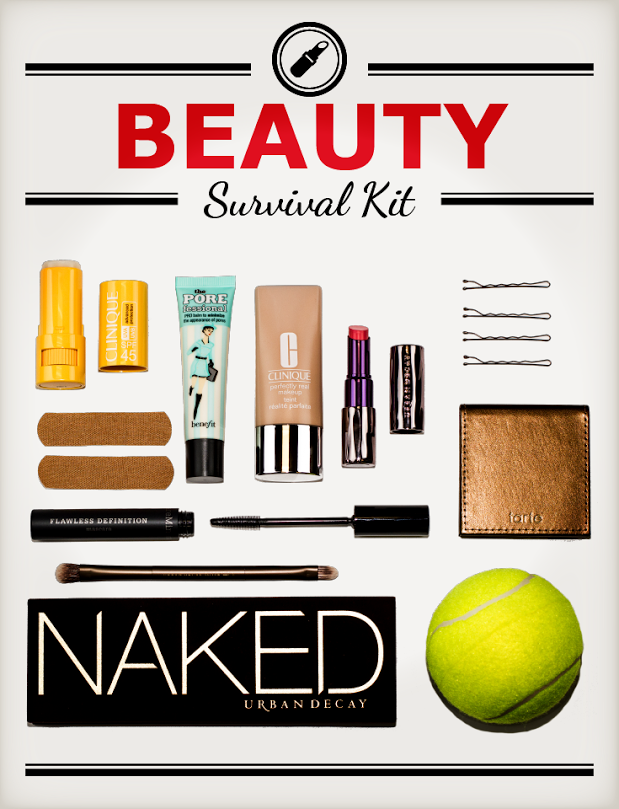 Moving to NYC, starting a new job, running ThePreppyMAG & ThePreppyU, and being on the executive board for both Sigma Kappa alumna and National Panhellenic alumna can add up to be ALOT and I feel like I am constantly running around! Where I can never shave off a few minutes of picking out my daily outfits I have shaved off a few minutes to my beauty routine thanks to my all-time favorite beauty products.
The Beauty Survival Kit created by a few of my favorite ladies (Elle Fowler, Keltie Knight, Cara Brook, Carly Heitlinger, Christine Mielke, Kate Bryan, and Jamie Stone) was created for girls just like me and I am so thankful for that! The Beauty Survival Kit is an interactive guide that features the best products and tips from beauty and style experts to keep busy ladies like us looking great no matter how many hours of slept you didn't get or how many double shot espressos you have had.
The Beauty Survival Kit helps you cross one more thing of your to-do list by giving you beauty and style expert tips directly from your computer of phone instead of trekking in this horrible cold to the store to get what you need.  My favorite element of this new and savvy tool is the doors it opens for conservative makeup users like me. I always get swayed towards my daily routine and favorite products but I know there is so much out there to experiment with! This helps me not only try new things but make sure I'm applying my everyday makeup the right and most beautiful way.
What are you adding to your Beauty Survival Kit?