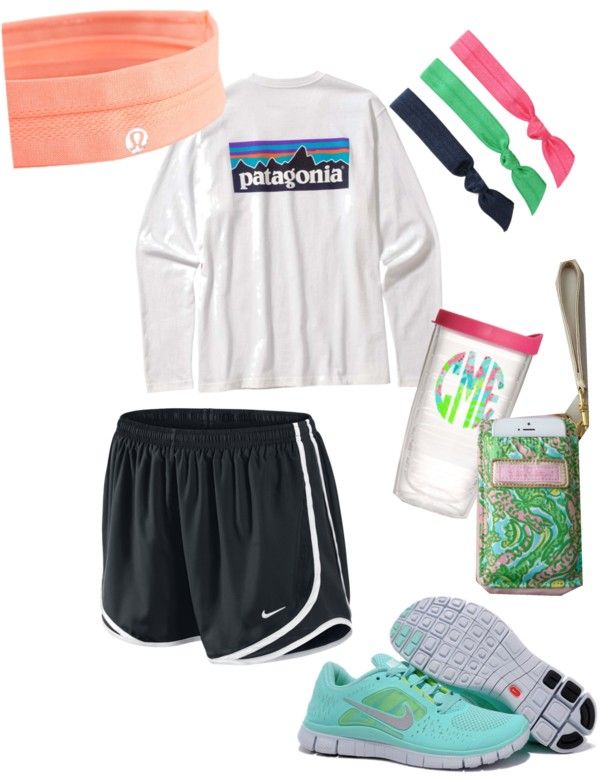 Hi Y'all,
My name is Lindsey and my usual corner of the Internet is Lindsey's Thoughts or lmartthoughts.com. I'm a college senior and sister of Alpha Delta Pi.
One of my favorite things about college is that you can wear whatever you want to workout in since you don't have gym uniforms anymore! And, since you don't have to wear a gym uniform, it can literally be your own style and of course I head toward the "preppier" athletic outfits (and I won't lie, I wear them to class a lot, too).
Oversize t-shirt. I started ordering all of my ADPi shirts a size up last year even if it was comfort colors, and I love it. I have tons of room if I want to sleep in it, or be extra comfy in class. Plus size: they cover your butt if you want to wear leggings or yoga pants.
Norts. Hello best shorts ever. If you're not familiar with this term, they're nike shorts. They come in almost every color and pattern imaginable and you can find them at pretty much every athletic store. I've even found pairs at Marshall's and TJ Maxx.
The Never Crease hair ties. I'm not really sure what their actual name is, but these babies are fantastic. Literally, I'm a huge fan. They let you put your hair up any way you want it, as tight or as loose as you want it.
Nike Freestyle sneakers. These guys are super light and you can find them almost anywhere. I've found a ton at Nordstrom, and of course places like Dick's Sporting Goods and places like Rack Room Shoes.
Needless to say, you can pretty much wear clothing you already have or is super accessible no matter where your University is.