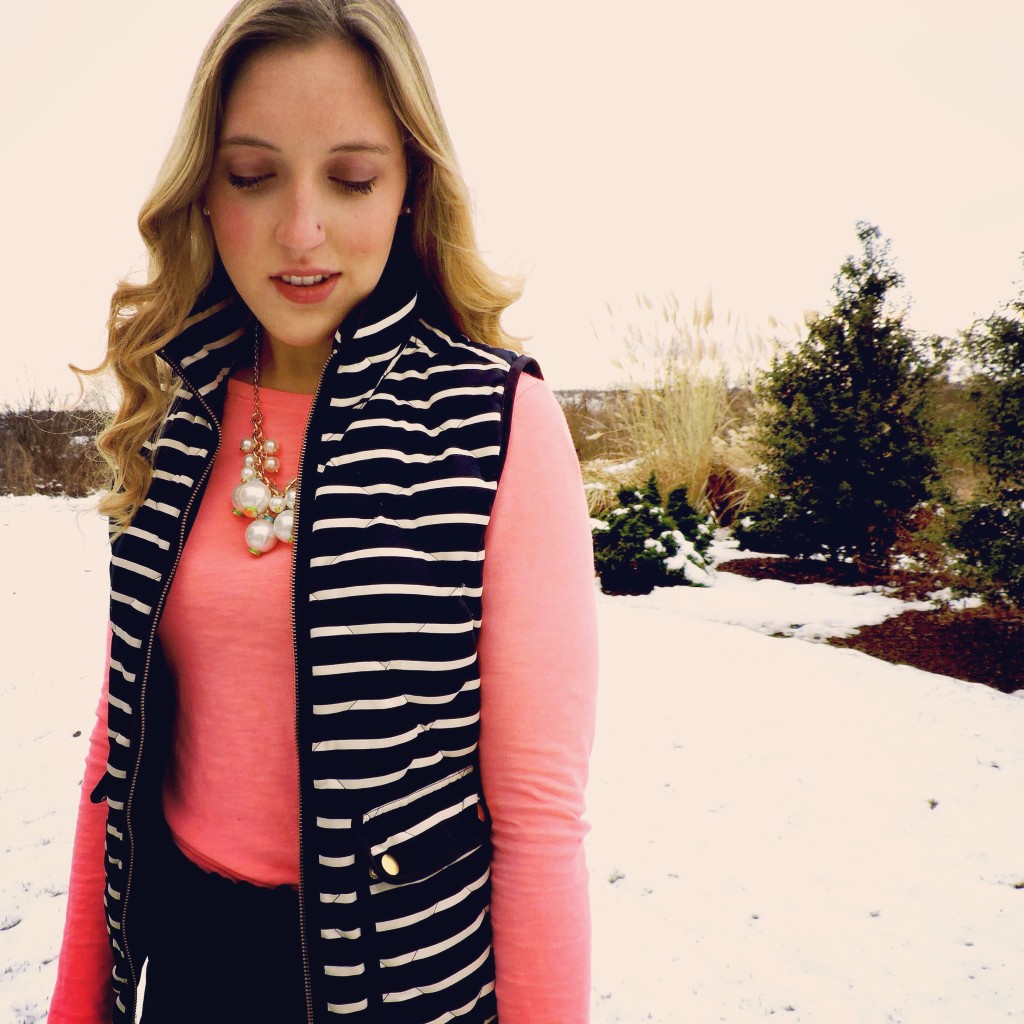 The puffer vest is without a doubt a necessity. It can be much cuter than a heavy coat while still keeping you warm. There are so many options when it comes to the lovable puffer. J.Crew is my favorite place to shop for vests (hello, herringbone). Both vests in this post are from J.Crew (stripes) and J.Crew Factory (herringbone). Old Navy also has more affordable but equally cute options.
The puffer vest is so versatile and can be worn every day if you really wanted to. Although I would recommend something a little warmer if you've been experiencing these bitter cold temperatures lately. Here are my suggestions for styling your favorite puffer vest. How do you like to style yours?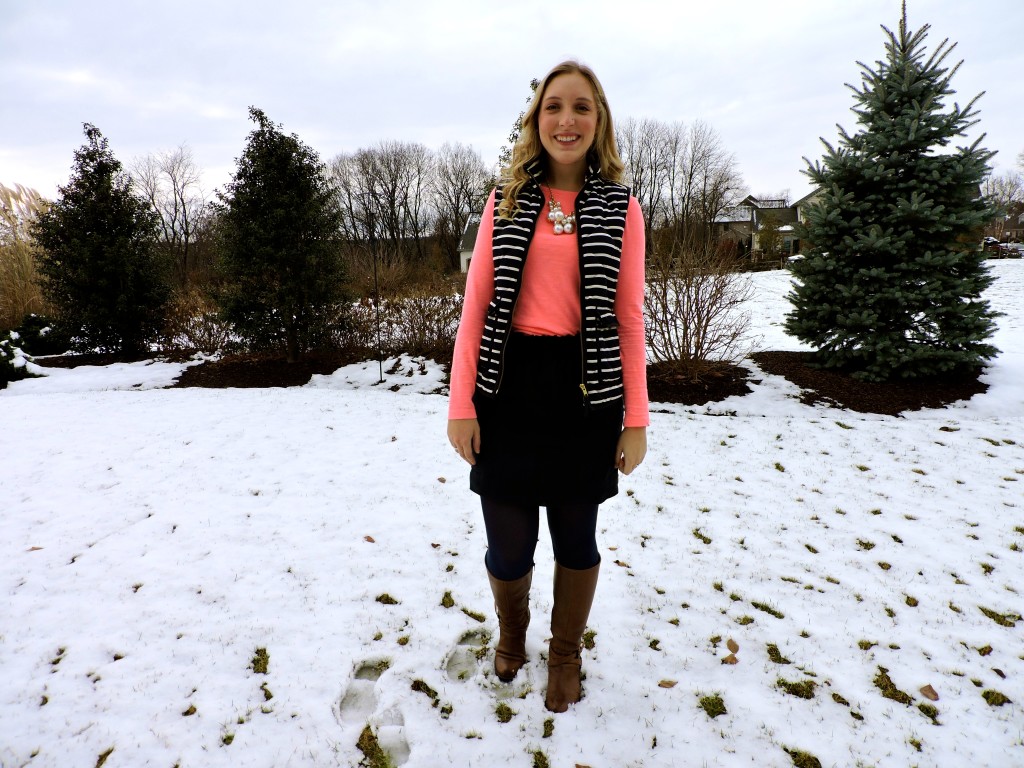 1. With a skirt. A puffer vest paired with a skirt will keep you warm without sacrificing the chic factor. After all, bundling up day after day in jeans and sweaters can get old. Add a pair of riding boots to make the look ultra-preppy.
2. With another pattern. If your puffer vest has a pattern, why not trying mixing it with a different pattern? My personal favorite pattern combo is stripes and plaid. Plaid is great for winter, so don't think you have to stop wearing it just because the holidays are over.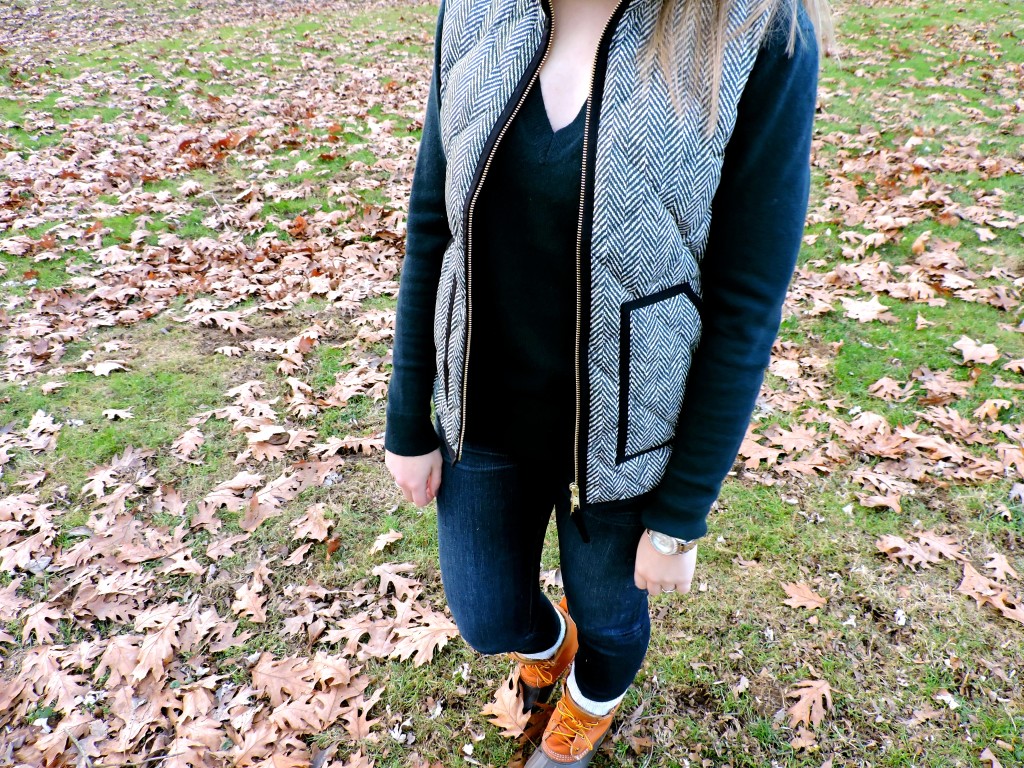 3. With your favorite sweater. This is probably the most tried and true when it comes to puffer vests. Let your sweater be a pop of color or another print. Feel free to make it fun. Again, to channel your inner prep, add a pair of Bean boots.