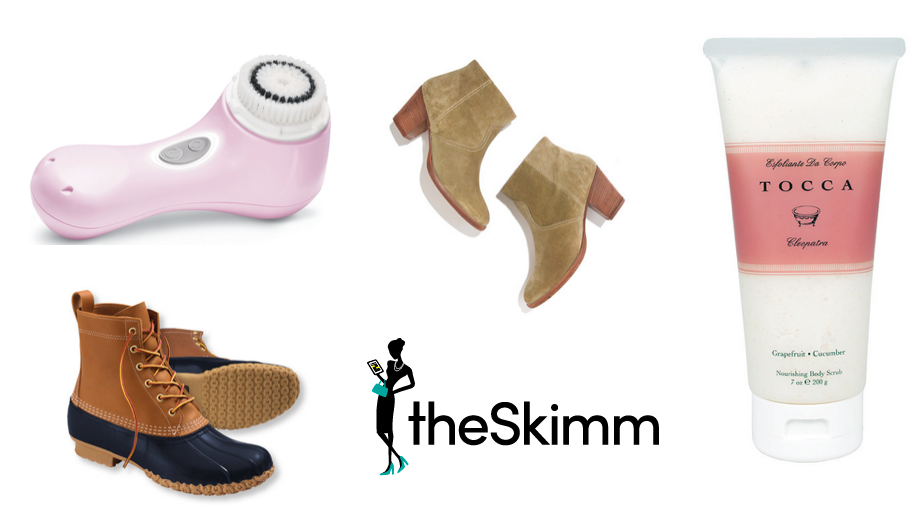 If you couldn't tell by recent events, I am very loyal to my favorite brands and with this love comes sheer obsession. Well educated, extremely researched, obsession. That being said, it is very rare for me to find new things that I am absolutely in love with. However, in the last month I found my new obsessions.
1. The Clarisonic: OMG. Go, go right now, and get one. I have always heard great things but never thought my Chanel face wash was the best of the best. I was wrong! Spreading a little bit of my Chanel face wash on my Clarisonic every night and morning has helped my complexion significantly. Not only has my face been clean and clear, it has also been as smooth as a baby's ass.
2. Bean Boots: Can you believe this is the first time I have ever had bean boots? I went 4 years living in New England but it took moving to NYC to get my hands on a pair. Well, it was definitely worth the wait! Gone are the days of ruining my shoes in winter's elements. Bean boots are functional and fashionable.
3. Booties: I have never worn booties for two reasons. 1. If they were flat, I thought they made me look like a witch. and 2. I'm not a huge fan of heels. Me feet hurt, sue me. However, after picking up a pair from Madwell my life has been changed. They definitely help amp up a business casual outfit in ways that a pair of ballet flats can't. Last week I wore them with a simple pair of jeans it made me feel a little bit more put together than usual. Also, it definitely takes some booties to show off your booty!
4. The Skimm: Growing up the news was ALWAYS on and I always had an idea of what was going on in the world, even when I didn't really want to. Working a full-time job and having ThePreppyMAG work to do all the time, it is sometimes hard to stop and read the newspaper. This is why The Skimm has significantly changed in the past couple of months. It is easy to read on my commute to work and tells me exactly what I want to read. Whether it be NYC news or worldwide news I can intelligently join any conversation thats to The Skimm.
5. Tocca: Living in NYC has turned me into somewhat of a germ-phobic. Constantly washing my hands and using hand sanitizer has made my hands incredibly dry so Tocca has been my saving grace. I keep a little tube of Tocca from Birchbox in my desk and whenever my hands get unbearable I lather it on. It keeps my hands moisturized without an oily texture that gets my keyboard sticky. I definitely heading over to Birchbox to get yourself a tube!