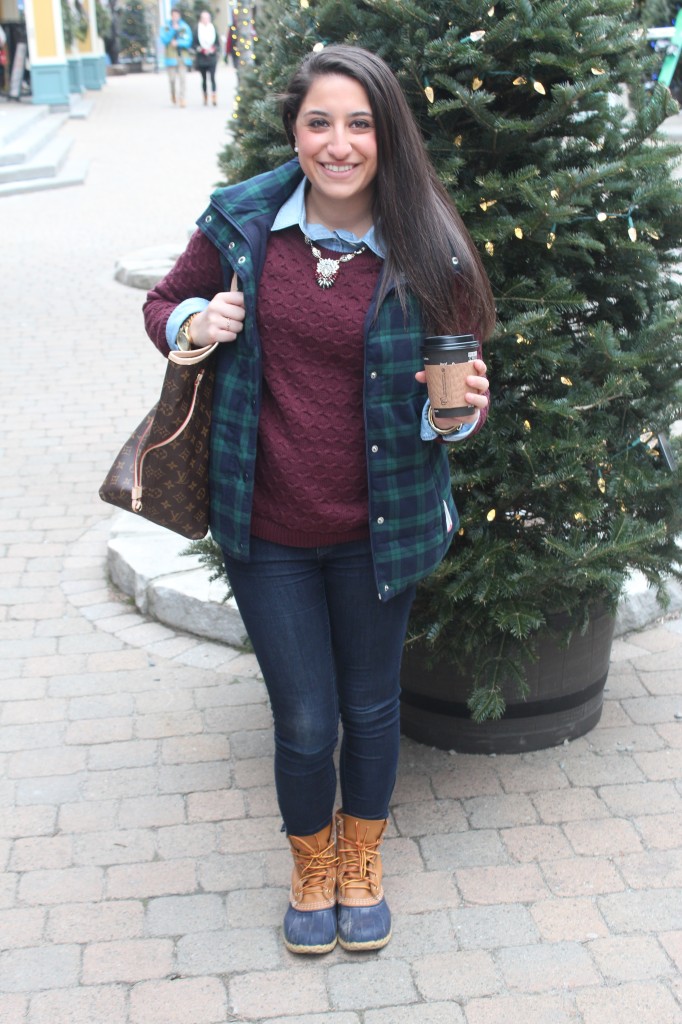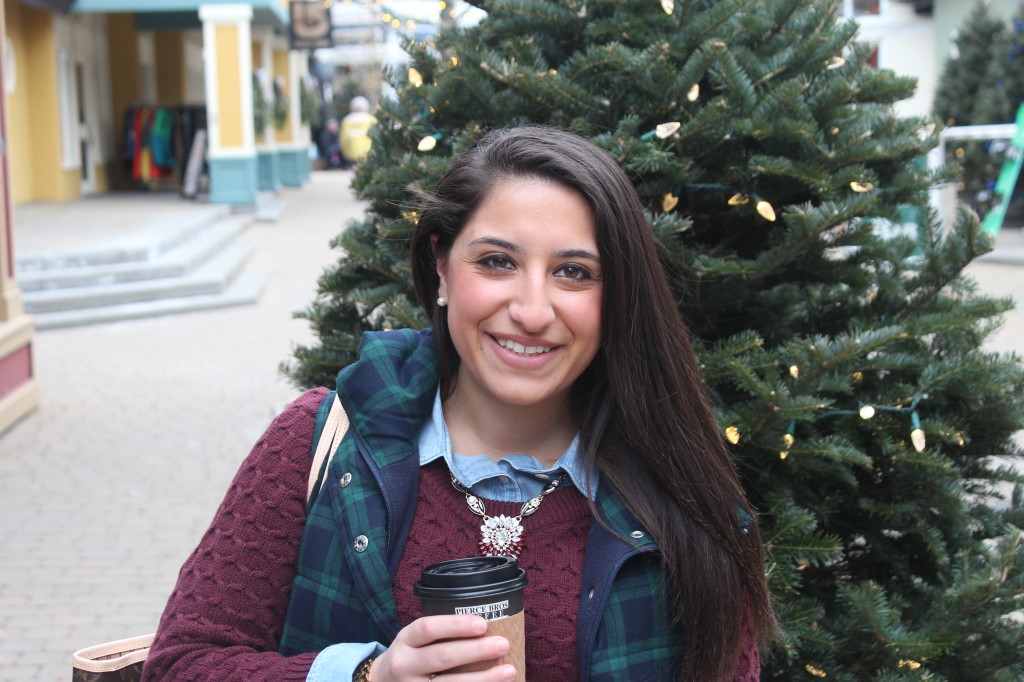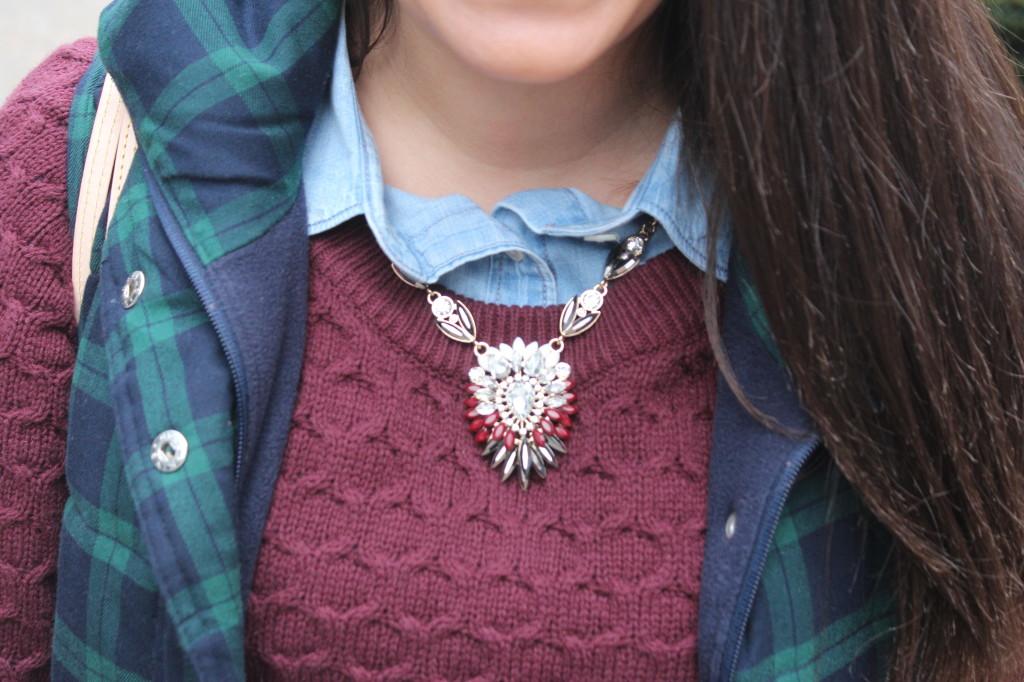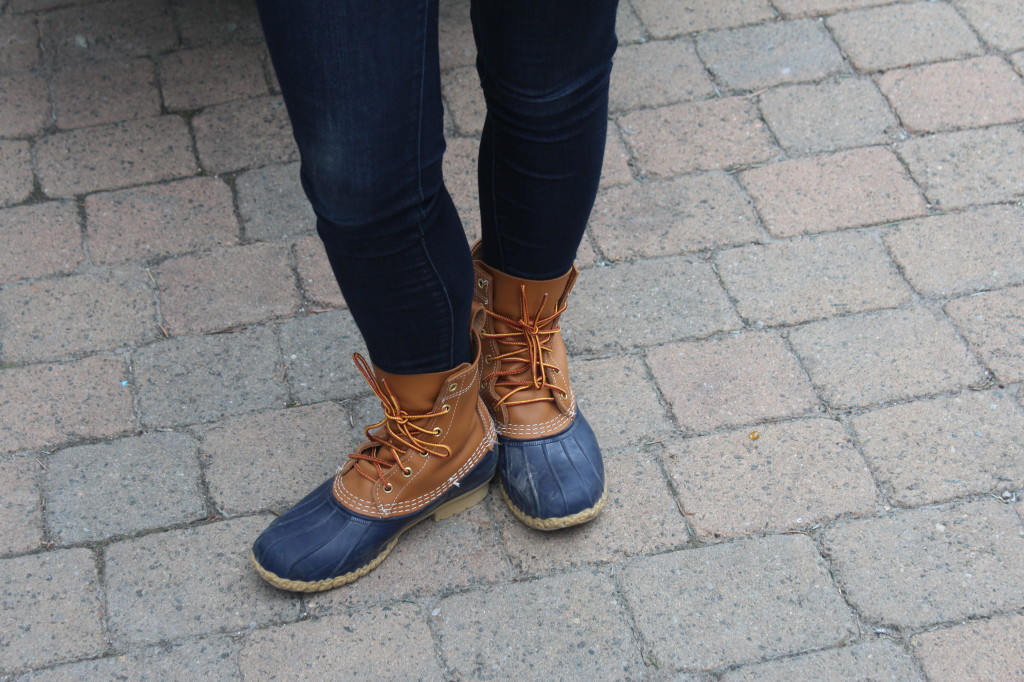 Sweater (Old Navy), Shirt (J.Crew), Vest (Old Navy), Jeans (LOFT), Shoes (L.L. Bean), Bag     (Louis Vuitton), Necklace (ThePreppyMAG Boutique), Watch (Michael Kors), Bracelet              (Michael Kors) Bow Bracelet (Betsy Johnson), Ring (Tiffany & Co.)
After six days straight of skiing, I am finally back from Stratton Mountain! The last week was spent skiing, snuggling, and spending time with family so I tried my best to go dark (with only a few instagrams here and there). As you could imagine, this is pretty hard for a fashion blogger who works in social marketing.
Since most of my time was in either pajamas or in 5,000 layers hiding from the cold, this was the only outfit post I was able to muster up…I know not a great way to start 2015. However, the way I see it, I was having way too much fun I hardly had time to take pictures!
This was the outfit I wore to the village one day, and yes it was WAY too cold to be only wearing a vest. Sweaters are the only answer when spending time in Stratton, layering up became second nature after six days of skiing so I decided to wear a chambray shirt under my burgundy Old Navy sweater. Of course, this was the perfect opportunity to wear a ThePreppyMAG boutique original necklace. Although some may think that this outfit was too casual for something this glitzy, I thought it was the perfect piece to spice this outfit up.
In true Vermont fashion, I paired this layered ensemble with a plaid puffer vest, which is ridiculously comfortable! The navy and green plaid coordinated perfectly with my navy bean boots. I finally received my bean boots after they were on back ordered since September! I was so excited to wear them in snowy VT.
Lastly, this outfit is ThePreppyMAG debut of large neverfull Louis Vuitton bag from my parents and my Tiffany's & Co. ring that I got from Tom for Christmas. I absolutely love them both and I am so lucky to have amazing people in my life who have amazing taste! As always, I think the bigger the bag the better but what do you all think? Too big?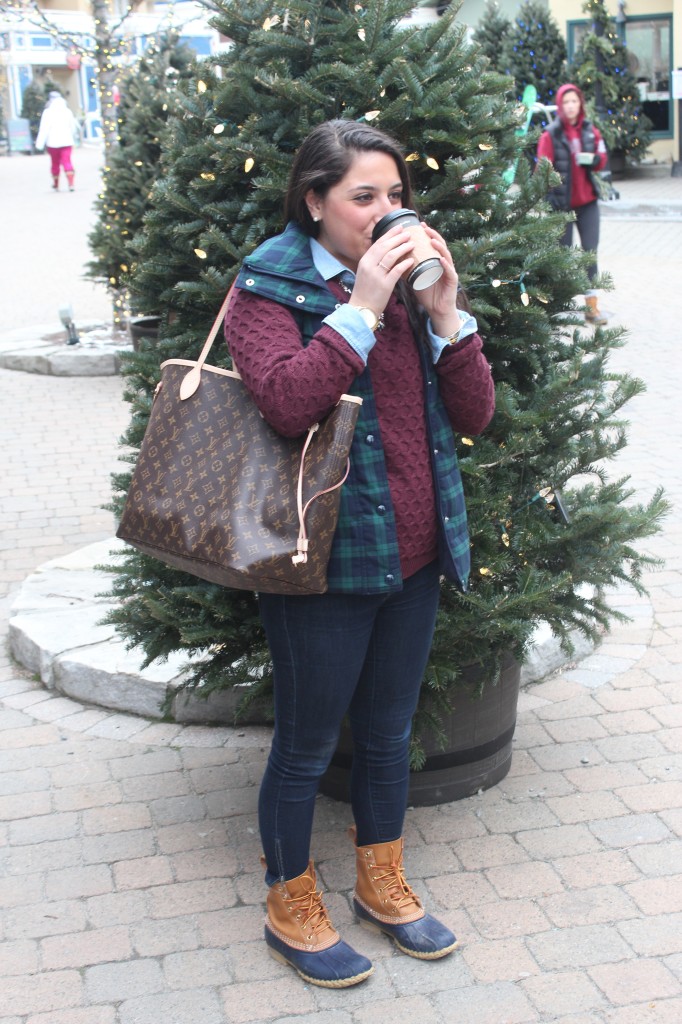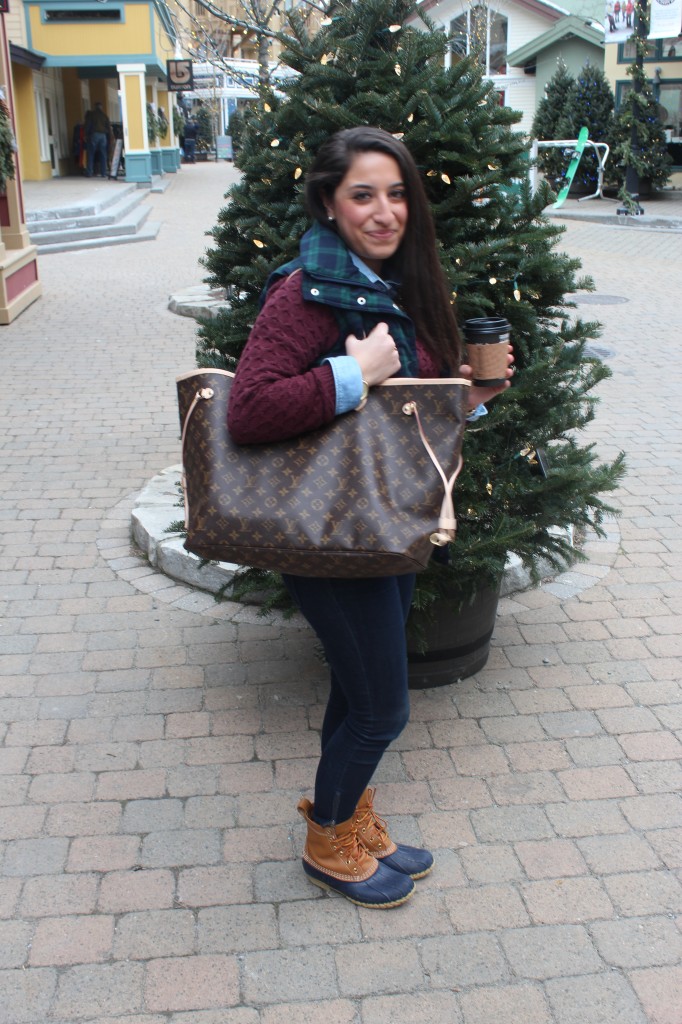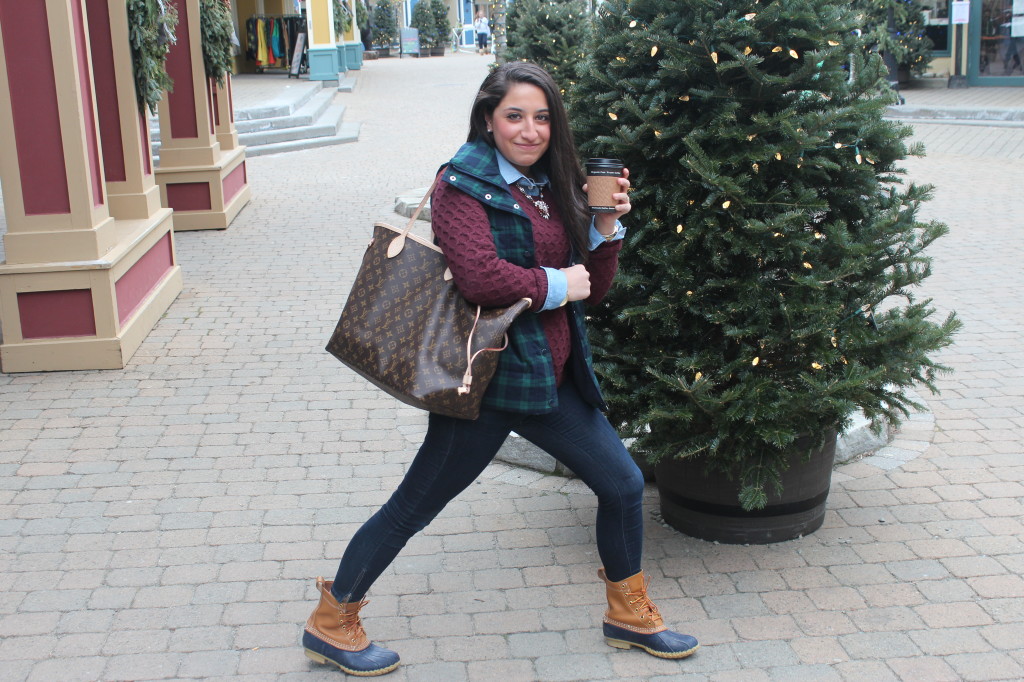 P.S. Tom and I have way too much fun with our photoshoots. #workit