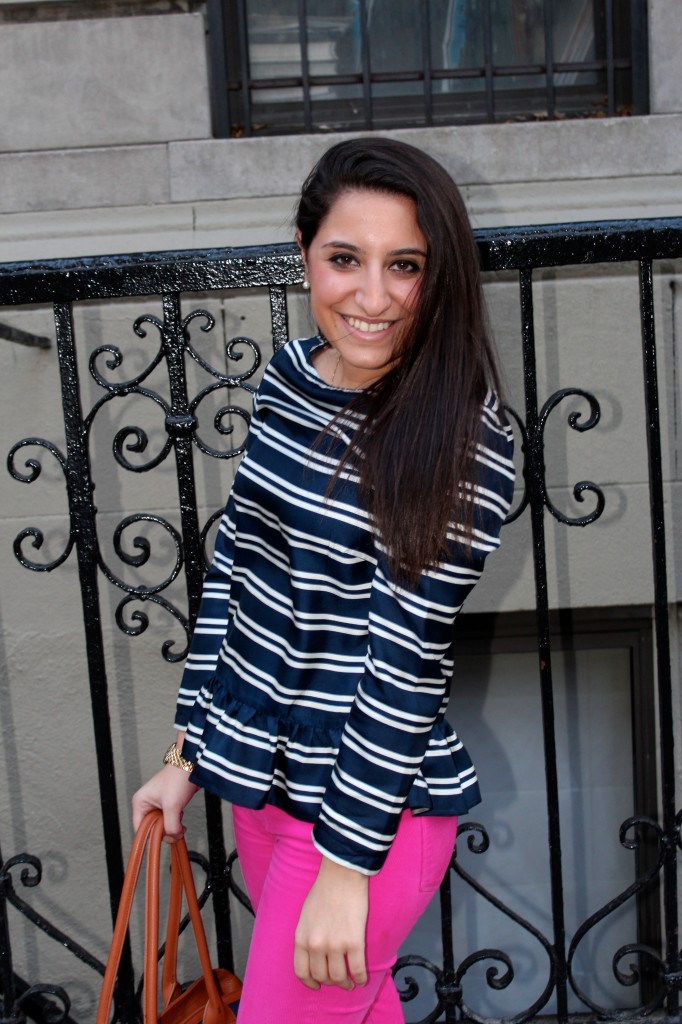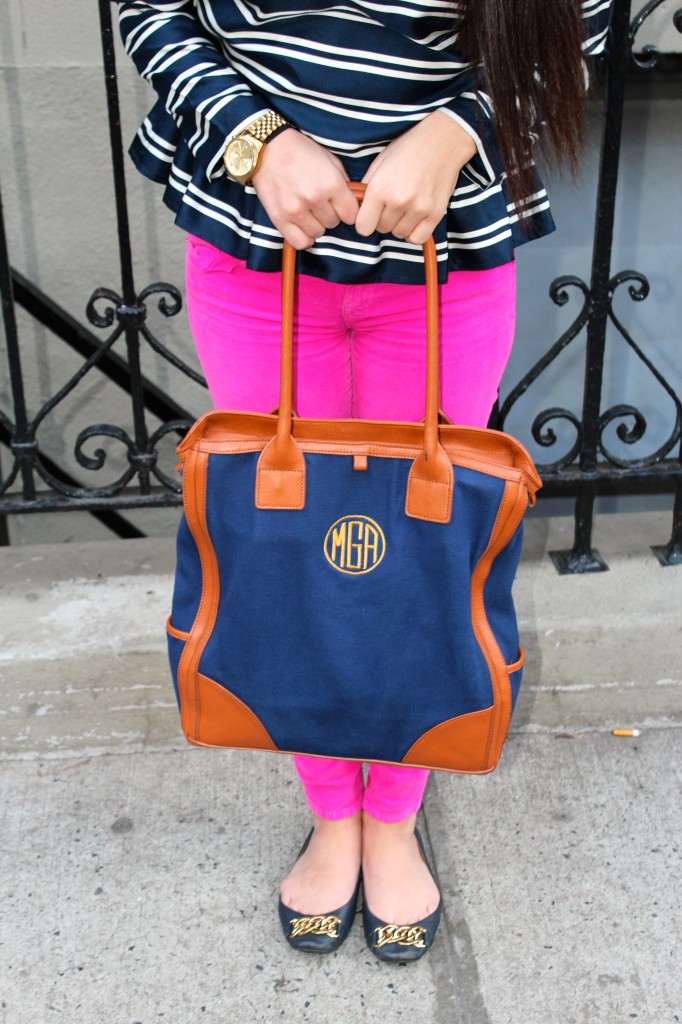 Top (Vineyard Vines) Pants (J.Crew) Shoes (Sam Edelman) Bag (Cinco Powell)
Watch (Michael Kors) Necklace (Marley Lilly)
Happy Monday! I hope you all had festive filled weekends. I know that I certainly did, with a visit to Rockefeller Center on friday and a boozy brunch with Tom on Saturday this weekend was exactly what it should be this time of year…filled with smiles, laughter, and good company!
After contemplating Santacon on Saturday, Tom and I opted out to enjoy a four hour brunch filled with mimosas and no obnoxious brunch people. Although I'm usually right there with them, I think we made a good choice! We decided to go to House of Brews, where I had waffle eggs Benedict. Yes, waffles! #LeslieKnopesDream
I decided to wear this navy & pink combo to lunch so I could feel extra fabulous mimosa in hand. Although you wouldn't think hot pink for the winter seasons, these cords make it irresistible! It is also pretty funny when you are walking down the dark city street, I always seem to stand out like a sore thump! In a good way though!
A mixture of silk, peplum, and hot pink. Does it really get any better? Although this ensemble was made with a few old pieces I think it came together quite nicely. I've tried to wear this top with jeans but I could never get the right shade of navy, obviously hot pink solved that! It's funny how things can sit in your closet for months or even years when it comes to those pants and then one day fall perfectly into a new ensemble!