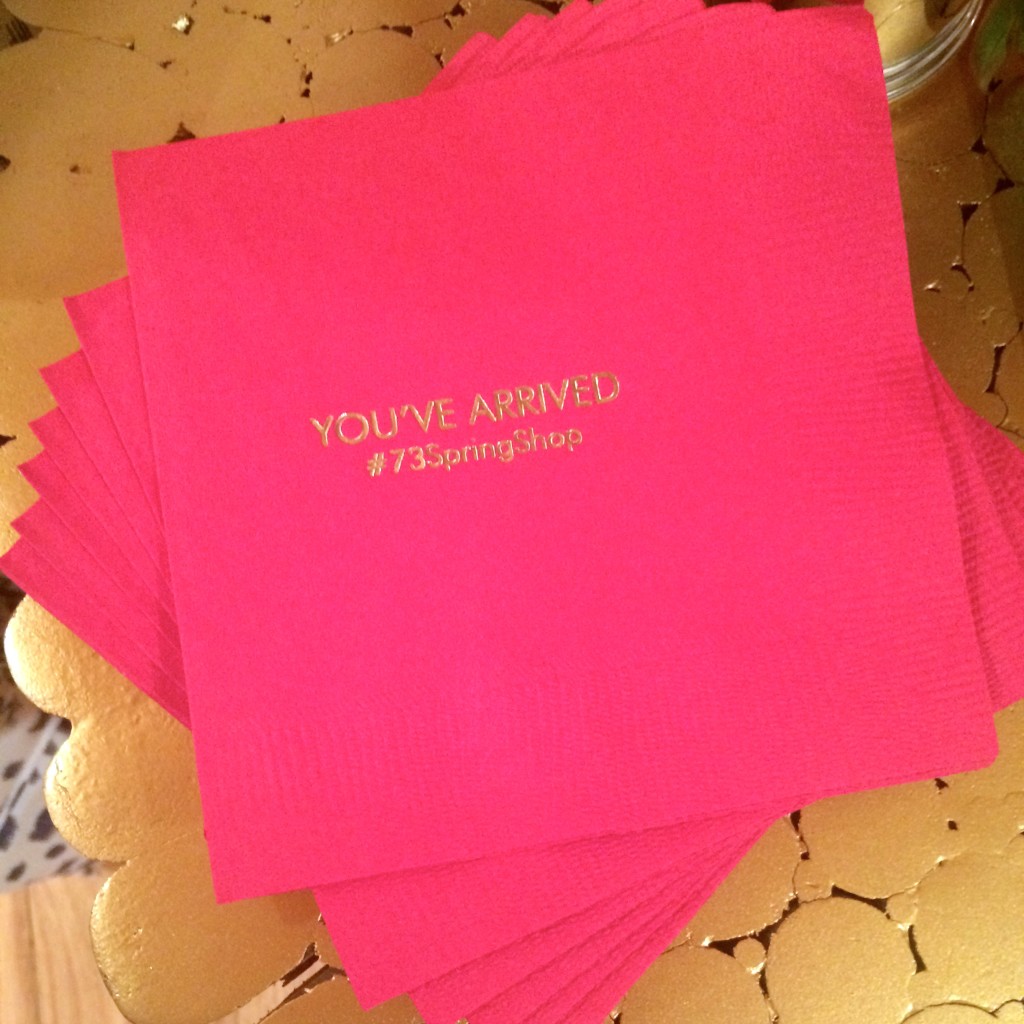 Last night I braved the cold and made my way over to the 73 Spring Shop that all of our favorite bloggers have been talking about! Me and Nicole from Chocolate, Chai, and Champagne have been talking about this for a few months now and it definitely lived up to it's expectations. Besides for the irresistible gifts, the gorgeous decor of the quaint little shop was memorizing and definitely a place I wish would stay around for longer!
The shop features a few of my favorite brands; Design Darling, Inslee, Loren Hope, Persifor, Society Social, and Three Jane and they naturally come together to create the shop of our dreams! From monogramed gifts, preppy perfection decor, and customizable jewelry; this is a one stop shop for your list of preppy girlfriends!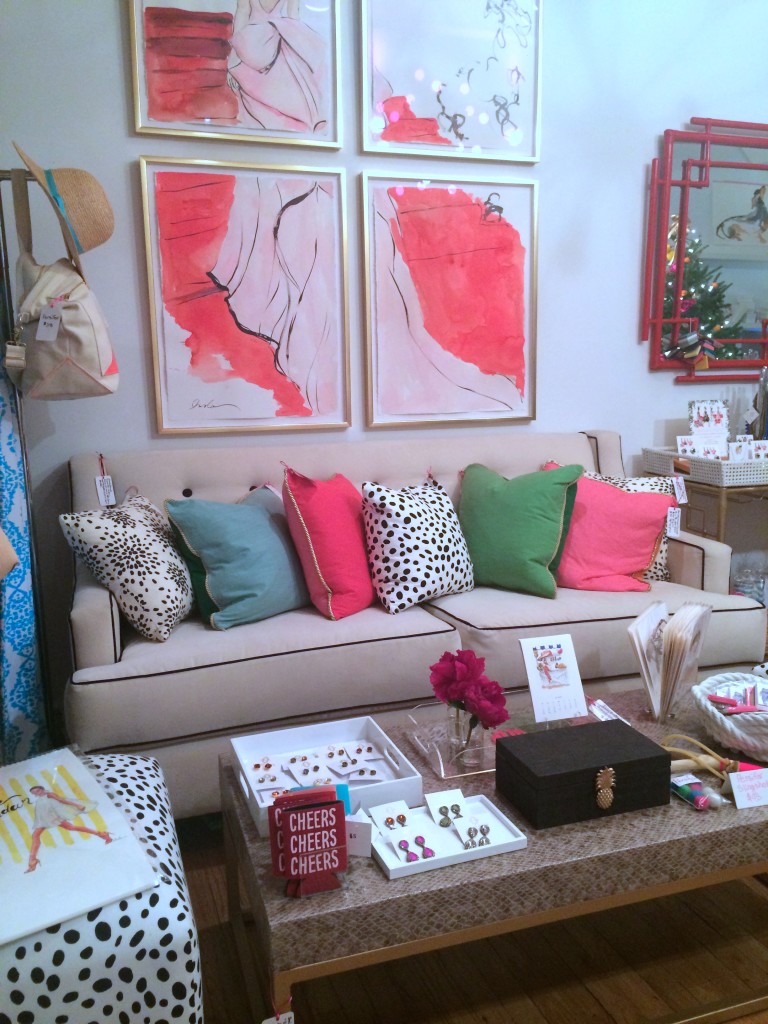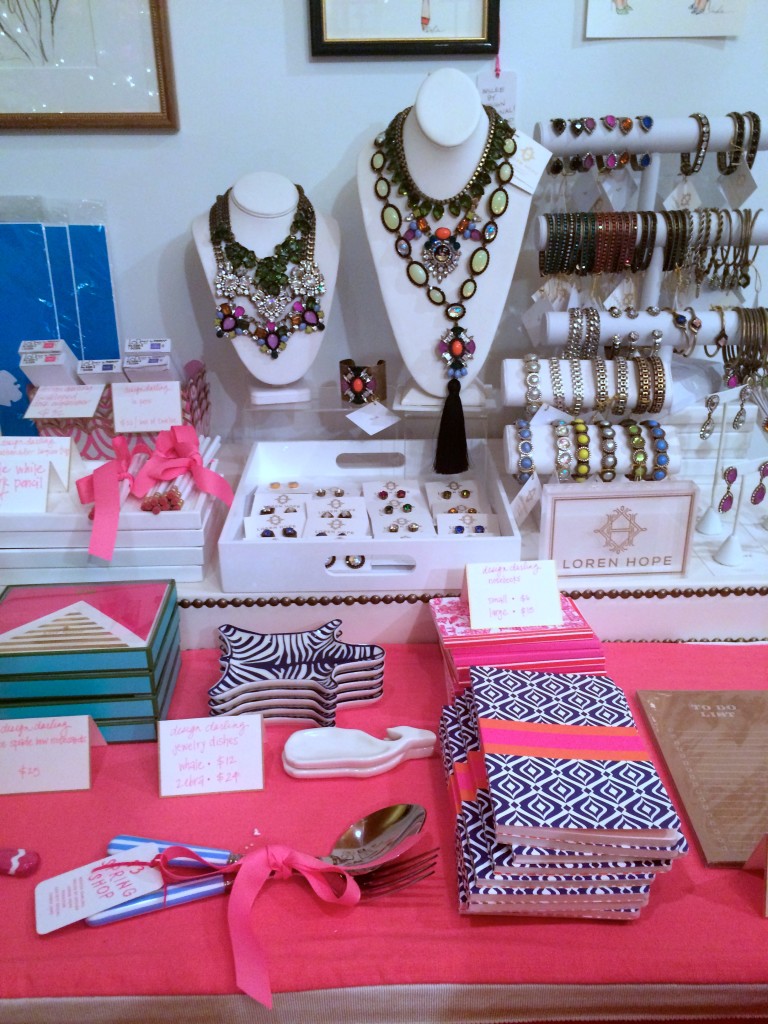 I spy a few favorites on this table! I'm dying over those adorable zebra dishes!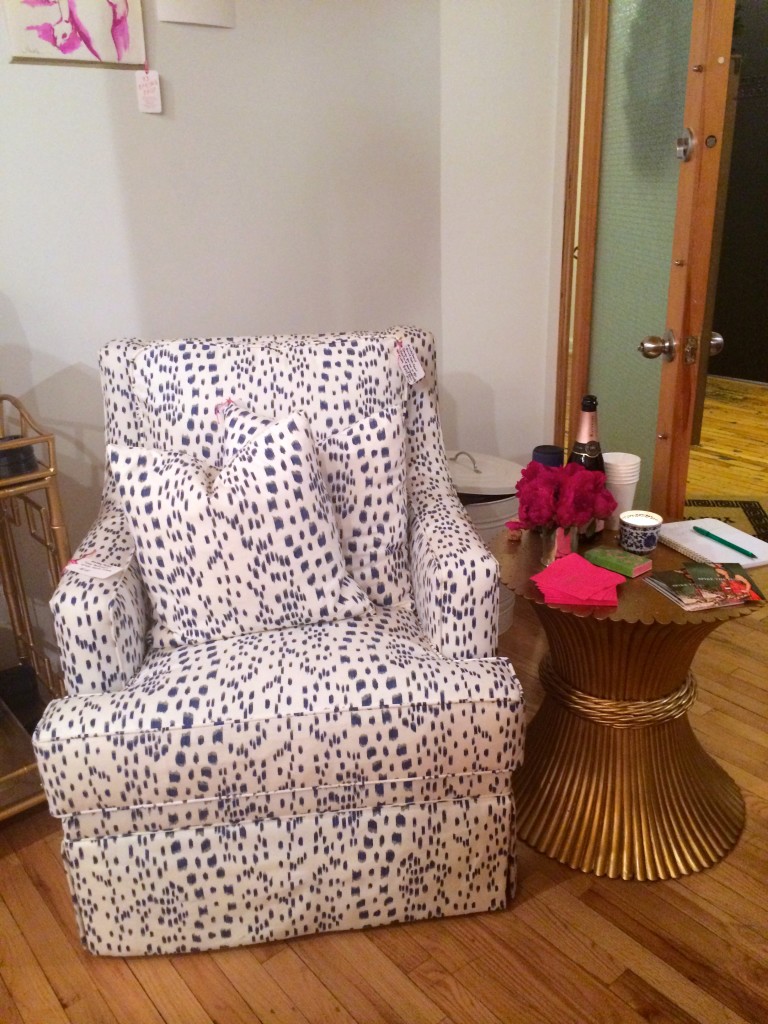 Absolutely fell in love with this chair! I know my mother would have bought it right then and there for our Hamptons home!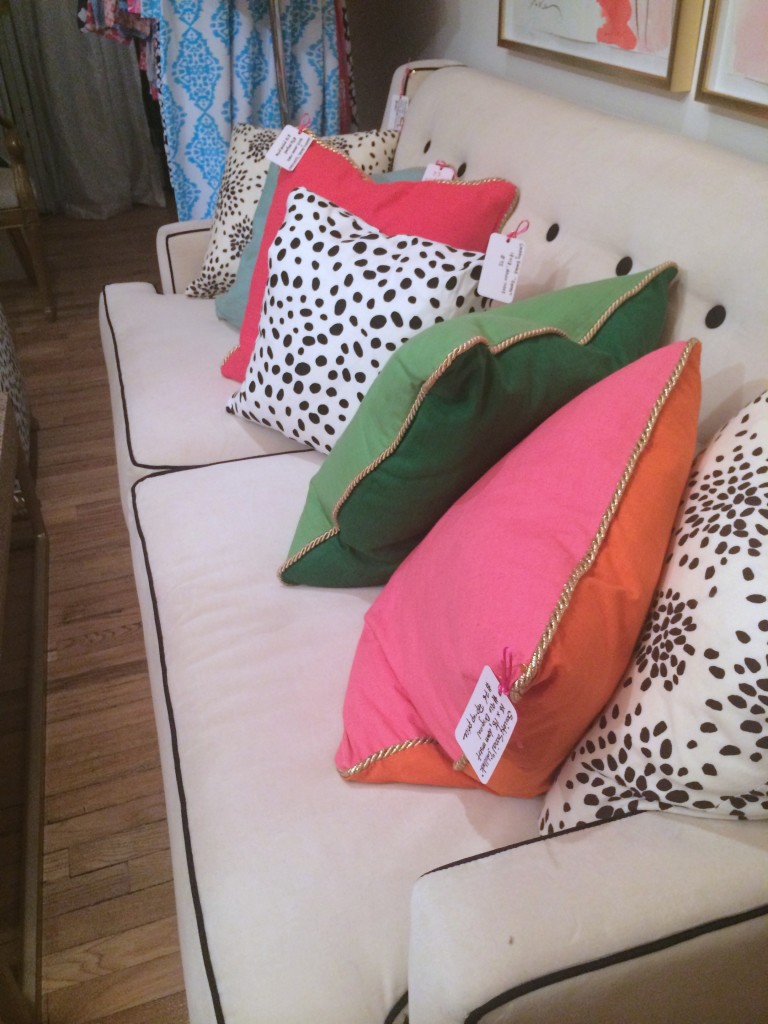 After about an hour in the store I couldn't decide what products I loved the most! I decided to get my very best friend a Christmas/birthday present from Three Jane! I'll definitely share once she opens it next week when she gets home from France!