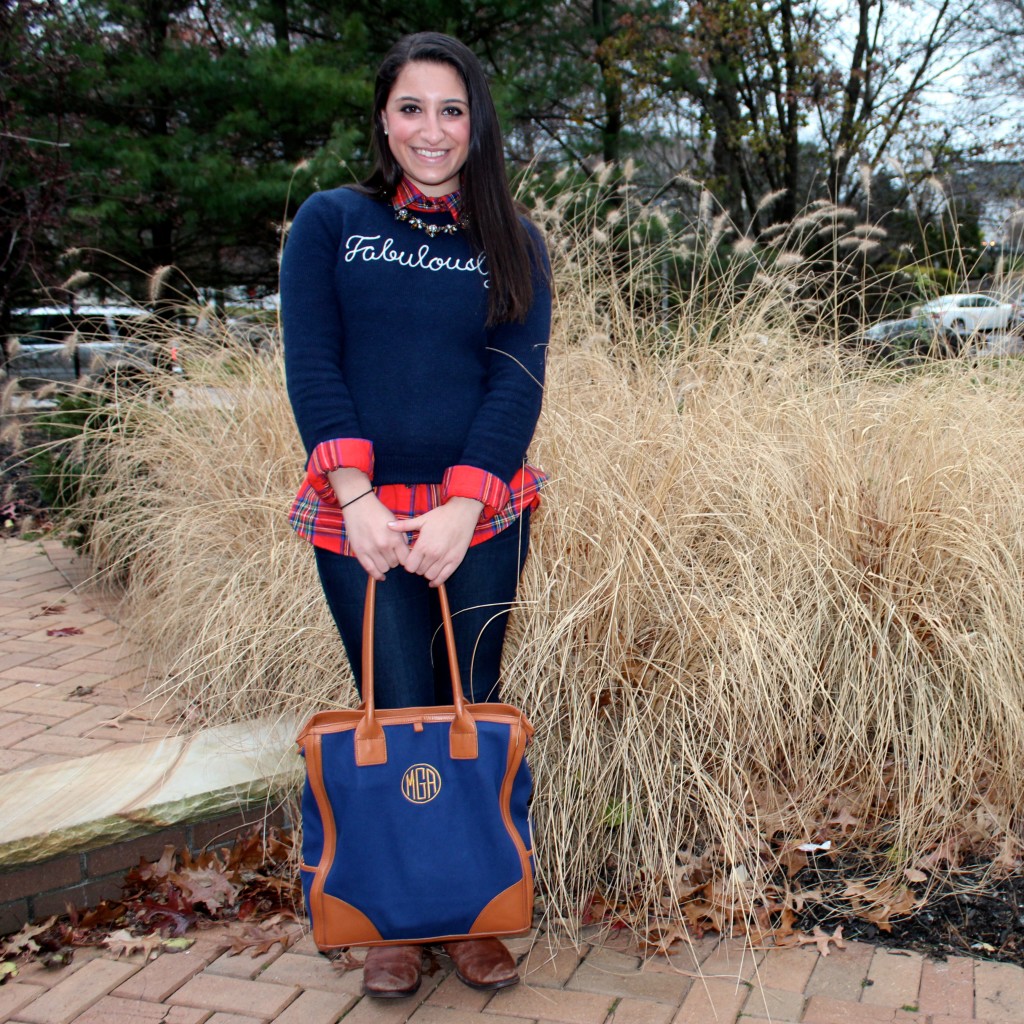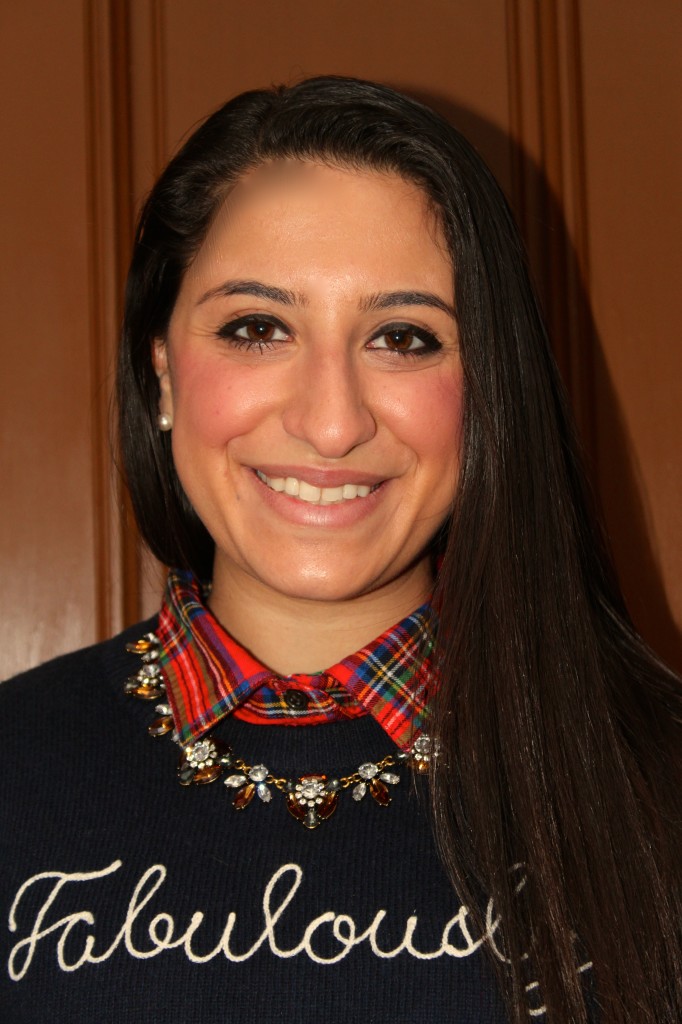 Flannel (Old Navy), Sweater (Jack Wills), Jeans (LOFT), Boots (Tory Buch), Bag (Cinco Powell) Necklace (ThePreppyMAG Boutique)
Fall is coming to a close and the layers are piling on. I've been obsessing with flannel shirts lately for a few reasons. Firstly they are so damn comfortable! If I could wear one every single day I would. They also serve a great necessity if you have sensitive skin like I do. Almost all sweaters make me itchy, even the super soft ones, after a while I just can't stand it. Slipping a simple flannel shirt underneath will protect your sensitive skin from getting irritated and add another dimension to your outfit.
In addition to layering it up, I love adding a bit of glamour with a statement necklace. Some may think that adding a statement necklace is too much for such a casual outfit but I think it adds just enough to tie the entire ensemble together. Although I work in an atmosphere where it is completely acceptable to wear jeans, sometimes you want to look a little bit more put together. Adding a statement necklace and doing your hair neatly will always help you take a causal outfit up a notch.
This is a classic outfit to transition into Fall. It is warm, it has a hint of earthy neutral tones, and it slightly nods at Christmas with some red and green plaid! Thanks to one of my amazing Littles I am obsessing over this fabulously amazing sweater! Anything with a witty saying or a descriptive words has caught my eye lately, I picked out more than few for my christmas list! What are your top picks on this years holiday wish list?