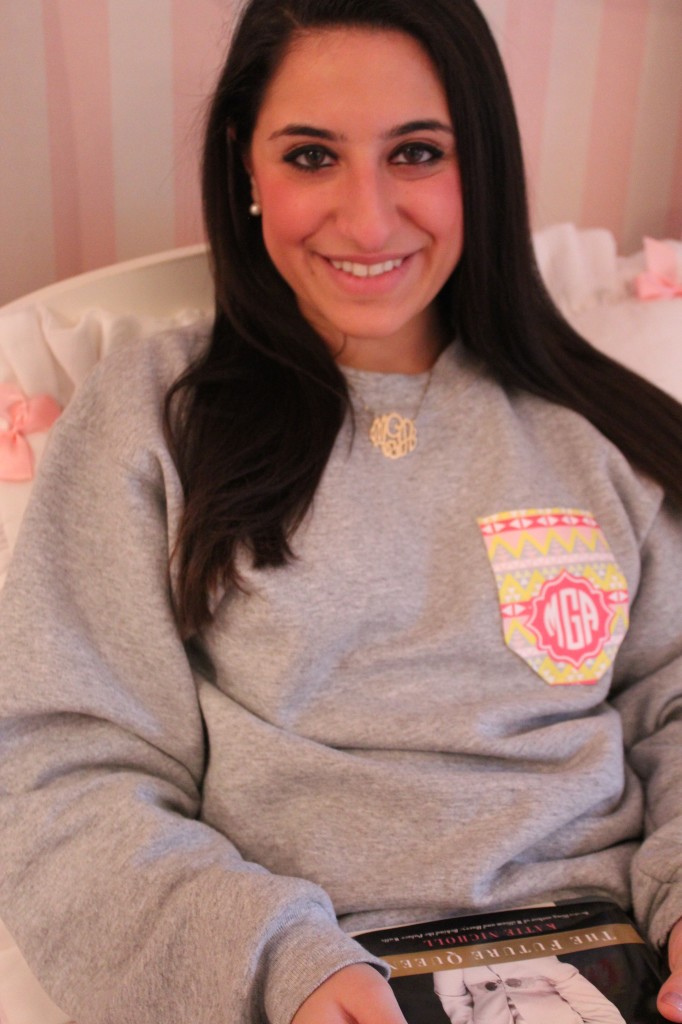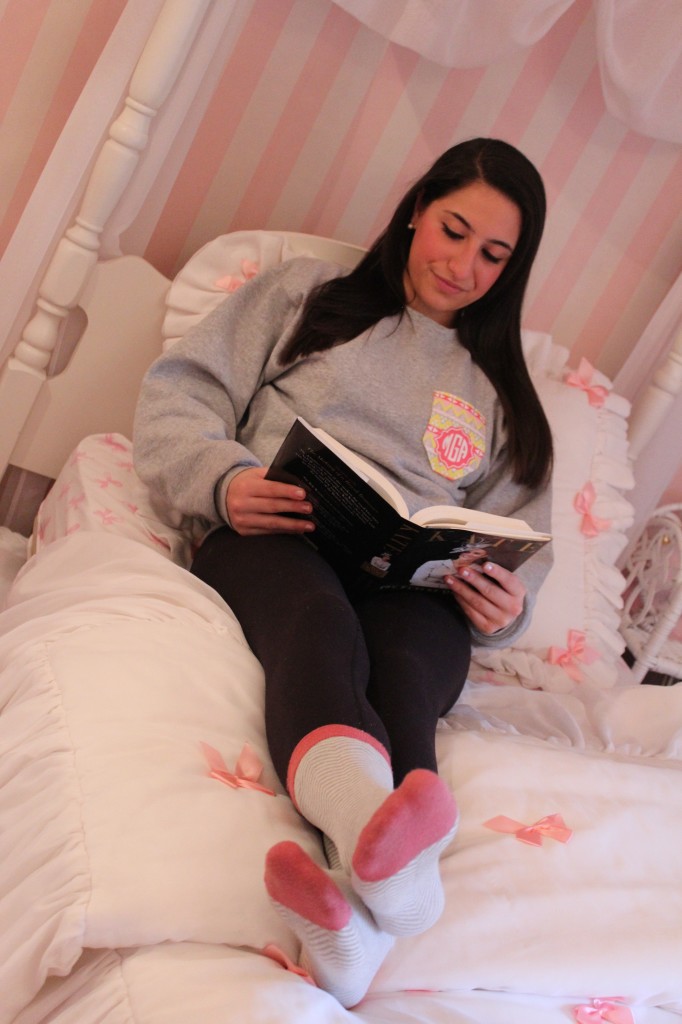 Sweatshirt (Marley Lilly), Yoga Pants (Lululemon), Socks (LOFT)
Happy Saturday! I'm so happy I finally got to share this comfy and personalized Marley Lilly sweatshirt. I have been basically living in it 24/7. If you're like me, lounging around the house usually means getting some serious chores done. From blogging, cleaning, or prepping my meals for the week, lounging is always necessary. Therefore, the 'dress for success' rule still applies. If you're spending the day in your mismatched p.j.s or gym attire I can guarantee you won't be as productive. This comfy sweatshirt spices up your comfort clothes with a pop of color and a pinch of personalization. As we all know, everything is better monogrammed so why not put it everywhere, including your sweats.
What I love the most about this monogrammed top is that it doesn't stop at your front door, this is one of those sweatshirts where your not afraid to run a few errands and be seen by your friends. In fact, I want to be seen!
Marley Lilly is already at the top of my Christmas list this year for gifting and receiving! Gifting a monogram accessory is one of the most thoughtful gifts. Not only will it go to great use but it shows that you went the extra mile to get something specifically personalized for your friend. I know I always love receiving monogrammed gifts and I can't imagine anybody who wouldn't!
As I'm sure you can tell from my bedroom decor, I have headed home to Long Island for the holiday and I have to say, as much as I love my NYC apartment, there is nothing like my childhood bedroom! So comfy and pink! My room has changed very little since I was about five years old, same wall paper, same bed spread, and same furry pink carpet. As much as growing up is inevitable, I hope I never grow out of this bedroom. I guess I can thank my mother for my obsession with pink, bows, and my life goal of becoming a Disney Princess.