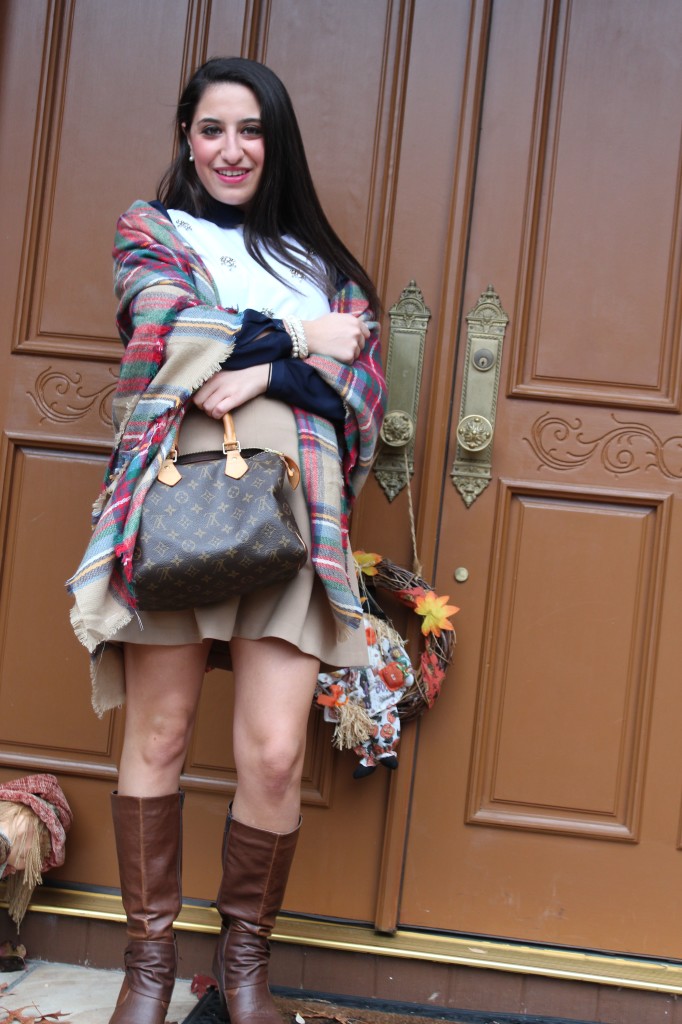 Top (J.Crew), Vest (J.Crew), Skirt (LOFT), Blanket Scarf (Marley Lilly), Handbag (Louis Vuitton)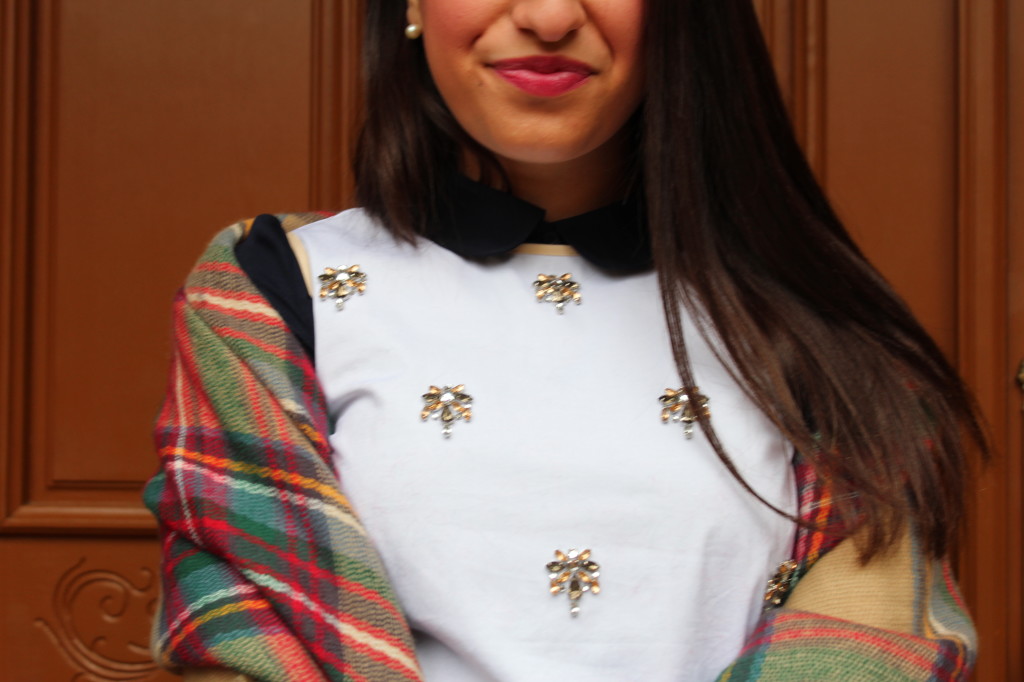 I hope you all had a wonderful Thanksgiving! I know you are all busy shopping on Black Friday so I want to share one of my favorites! I wore this darling blanket scarf to Thanksgiving dinner and I know it is bound to become a stable in my closet. It also served as an awesome blanket on our way home in the cold! Today you can receive this scarf for free with any purchase over $100!  at Marley Lilly.
When I woke up on Thanksgiving morning I seriously had no idea what to wear and if you know me at all this is extremely rare and concerning! Rushing out of my apartment on Wednesday morning gave me little time to pack and I had to make due with what I had at home. Luckily I was able to throw together an outfit that was perfect for the fall season! Although I think I could have used a pair of tights with this premature snow and cold!
Of course I layered up with a silk peter pan collar blouse and a J.Crew bedazzled vest. Pairing this with a circle skirt from LOFT, preparing for my food baby well in advance. This was a comfortable, festive, and uniquely styled outfit to celebrate one of my favorite holidays!
Thanksgiving is always a great time with my family, from catching up with cousins and eating ourselves into turkey comas. I count my blessings every day and I know I am so fortunate to have the family, friends, and life that I do. However, it is always nice to be reminded on this day how special and true our family really is. I consider my siblings and my cousins my best friends and I know this out of the ordinary. Can't wait for many more years of memories with them!