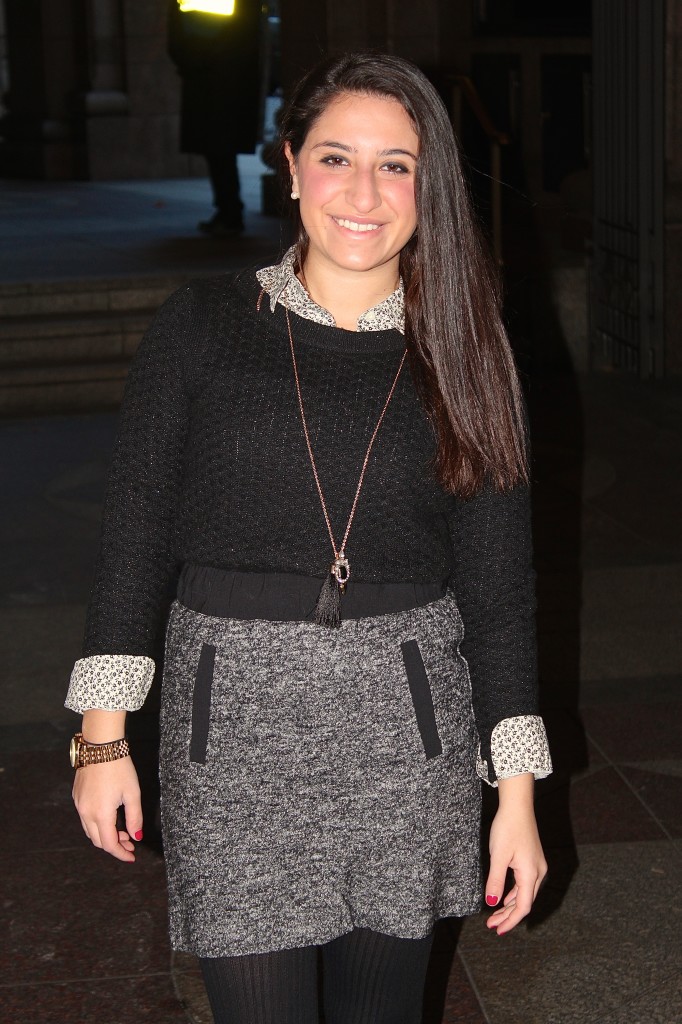 Seater (LOFT), Shirt (GAP), Skirt (LOFT), Tights (LOFT), Necklace (ThePreppyMAG Boutique), Watch (Michael Kors)
Winter is here and it is officially the season everyone hates to dress for. Not for a lack of comfy sweater and adorable booties but because you are freezing outside and as soon as you walk inside your office you are sweating!
This outfit is and example of layrering gone wrong! Although this ensemble seems put together and corporate casual, it is actually the worst thing to wear to work during the winter. Rule No. 1: Make sure your layers match on all layers. As you can see if I took off this sweater my floral shirt would have clashed terribly with my tweed skirt.
However, I can tell you that this kept me very, very warm on the coldest days so far this season! From my thick textured tights to the this cableknit that had a hint of sparkle, this is the perfect ensemble to remain professional as it gets colder.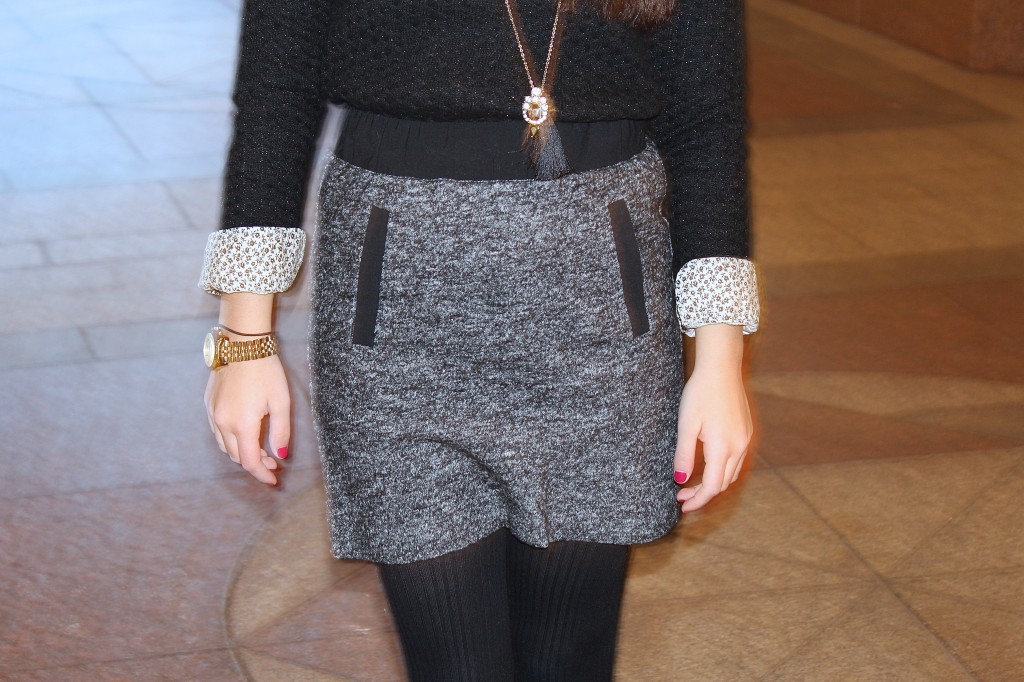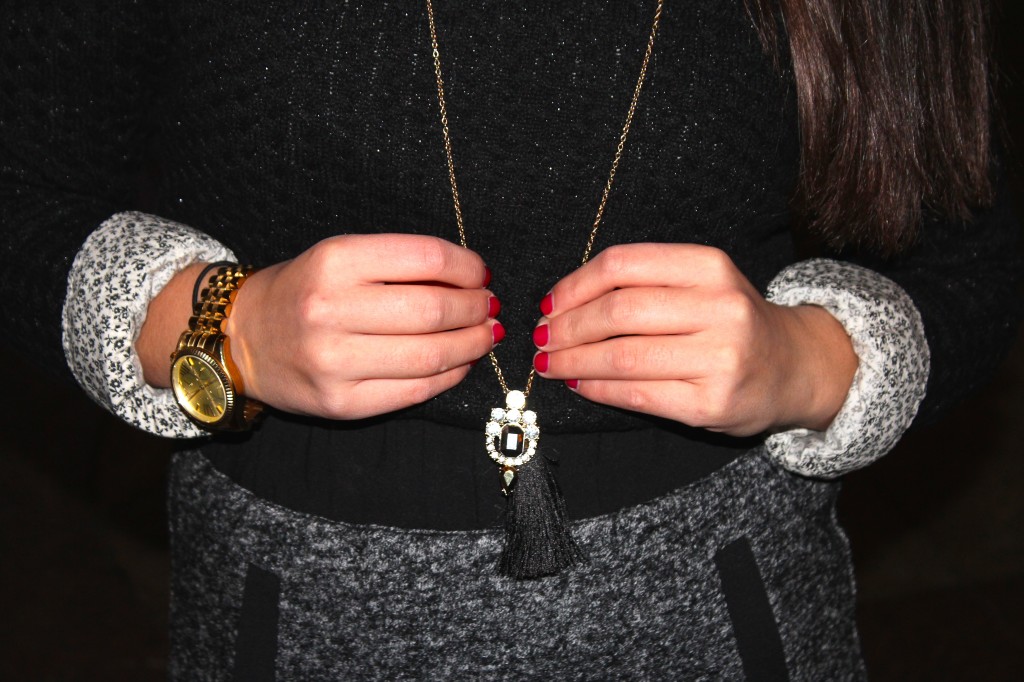 I wore this outfit to my new hire breakfast with 360i CEO, Sarah Hofsetter. I have been interning at 360i since June and accepted a full-time offer in September. It has been an amazing experience of learning, learning, and more learning. I am currently working in the social marketing department and I absolutely love it. Although the journey after graduation didn't go exactly as planned, I definitely think I ended up where I was meant to be.
What I have learned at 360i in only a short time has not only taught me how to effectively manage digital communities for huge brands but also to take my own personal brand a tad more seriously. Every time I instagram or tweet I always make sure I'm in the appropriate tone of voice and I'm portraying my brand the way I intend to. Overall, 360i has jumpstarted my curiosity and I can't wait to see where it takes me.