It's that time of month! November Birchbox unboxing. I can honestly say, that this has been the best thing to happen to me all week. Nothing is better than receiving a Birchbox when you get home from a very, very busy work day in the middle of a very, very busy work week.
Each month I have been pleasantly surprised with the samples I have received and how well the personalization is. Although I am always excited to try new things, this Birchbox doesn't look as promising as the others I have received :(.
This month I have received:
Jouer Luminizing Moisture Tint
Number 4 Super Comb Prep & Protect
Chuoa Chocolatier Assorted Choco Pod
Camille Beckman Platinume Gold Imperial Repair Hand Therapy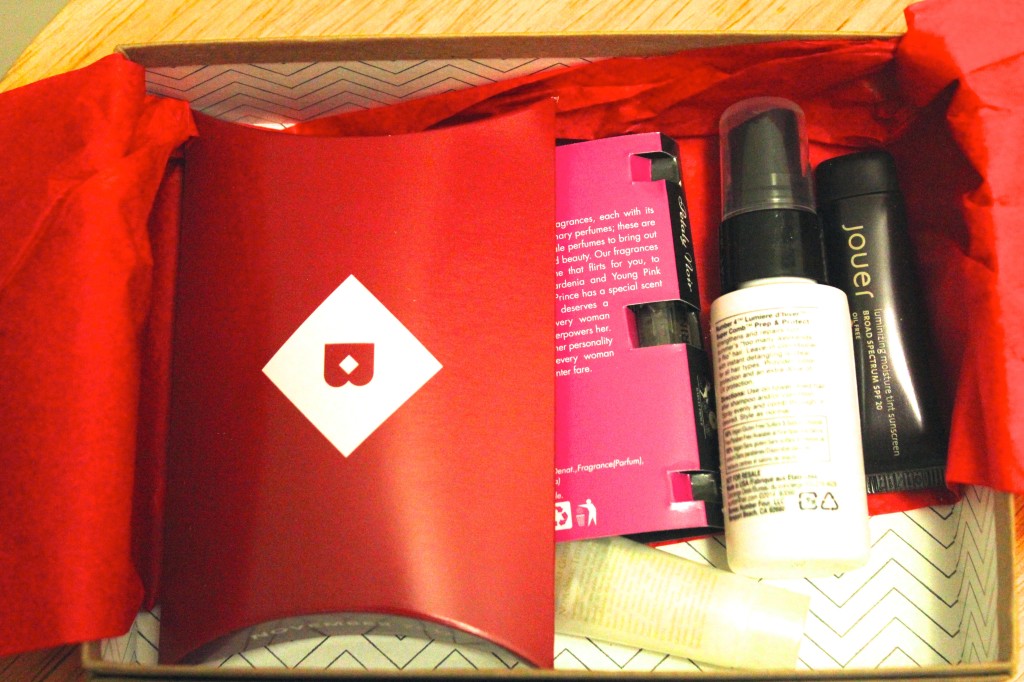 TIP: Living in NYC comes with a pretty hefty cost so sometimes you may have to live in tight spaces. Therefore, the windowsill may become your vanity. I have used my old Birchbox's to organize my makeup on my windowsill. One for lips, eyes, face, and skincare, each box compartmentalizes my different products.