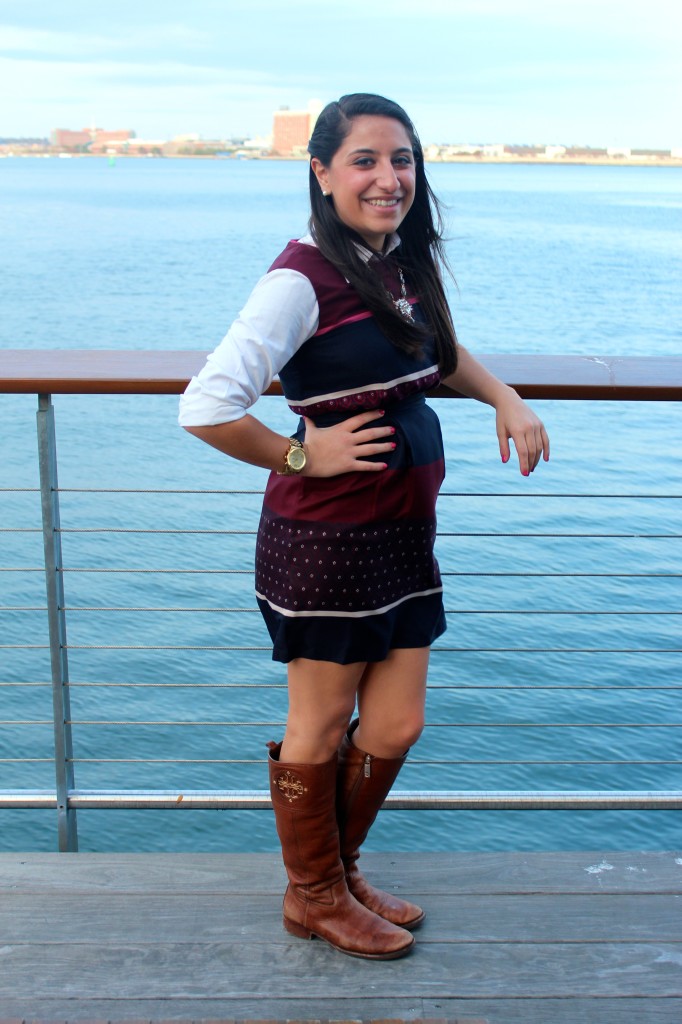 Dress (LOFT) Shirt (Ralph Lauren) Boots (Tory Burch) Necklace (ThePreppyMAG Boutique)
This past Sunday was Sigma Kappa Founders day which was the reason for my trip back to Boston. I have been both waiting and dreading this day for a long, long, time. My first Founders Day as an alumni! I never thought this day would ever happen.
This was by far one of the best Founders Day that my chapter has planned! Way to go Angelina! The brunch was head on the Spirt of Boston cruise. This was something I never did throughout my four years in Boston and I'm so happy I had the opportunity to do so.
Founders Day has always been a special day for me. In college I loved when all of the alumni would come out and you would realized that it was events like these that made you join a sorority. Now as an alumni, I knew how important it was to celebrate and to show up for these wonderful ladies.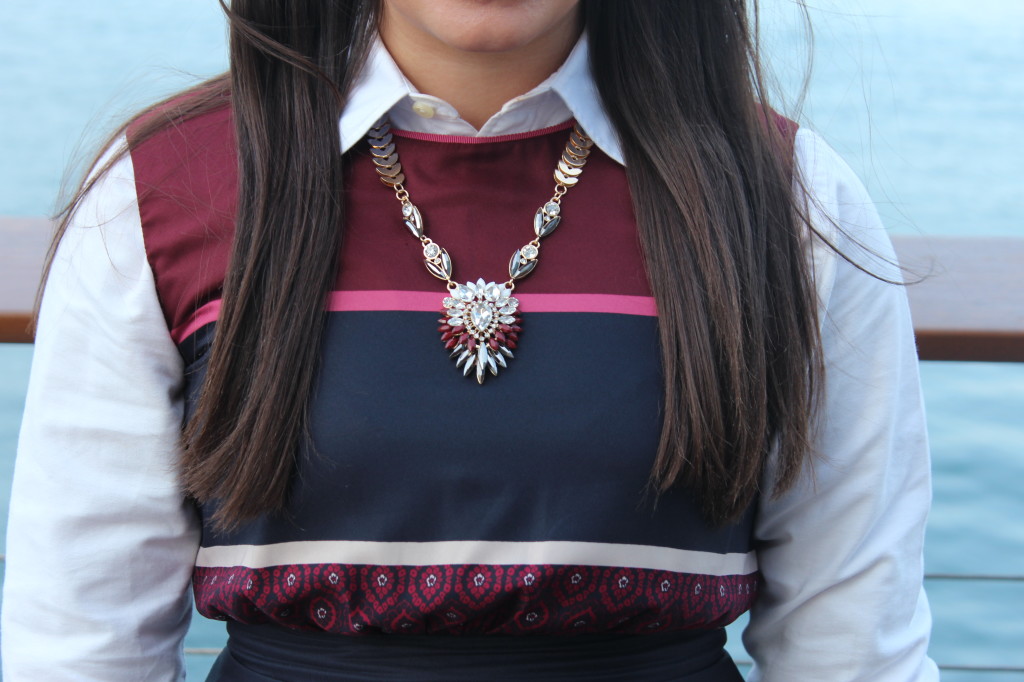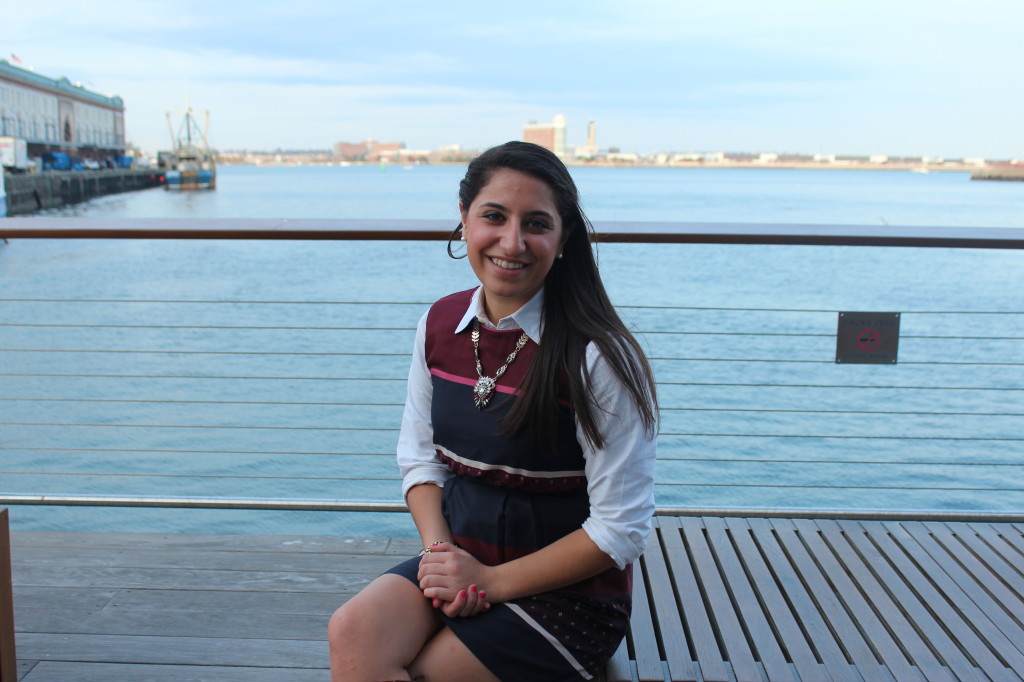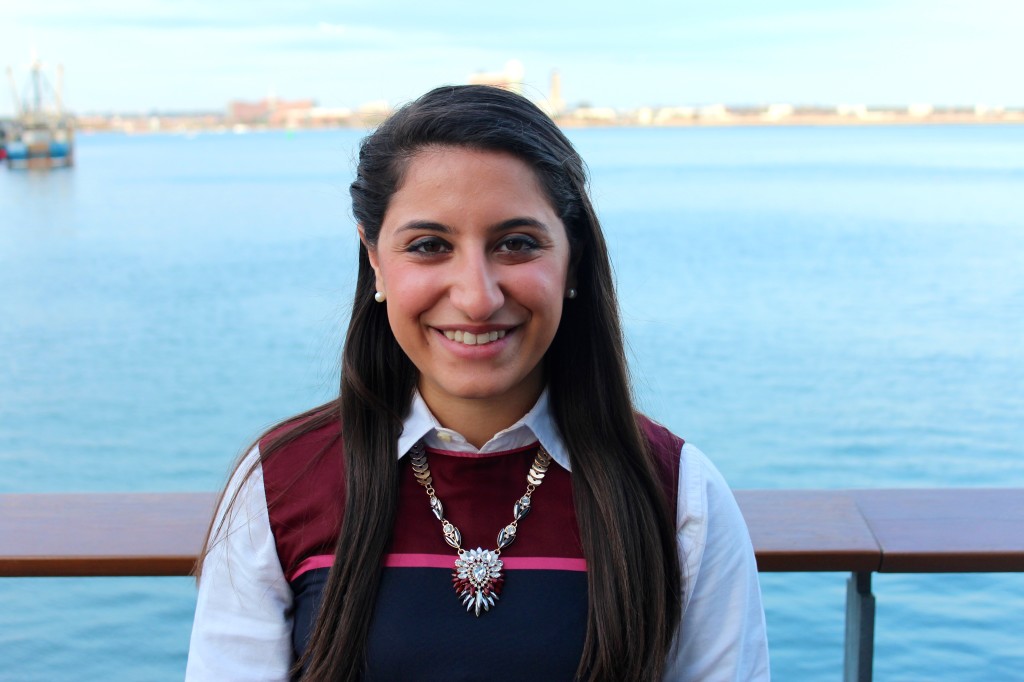 I decided to wear a classic Fall prepster outfit. I have been obsessing over LOFT lately and this dress certainty helped this obsession. I bought this dress in September and I knew it was perfect for the transition into Fall. Whether as a simple Fall sundress with a pair of flats or layered with a crisp oxford shirt like I did here this was definitely a great purchase.
I paired them this silk dress with a pair of leather Tory Burch riding boots (totally not badge attire!). This made the outfit a little bit more appropriate for Fall. Luckily, it was a day so I wasn't cold but I have paired this dress with navy blue tights.
Lastly, the necklace. Yes you read that correctly! This is being sold in ThePreppyMAG Boutique! Its real and its live. This statement necklace was definitely the staple that tied the whole outfit together. The slight sparkle brings this outfit from simple to a fashion forward statement.
Below are a few photos of my wonderful sorority family, The Royal Family! Unfortunately we are missing a few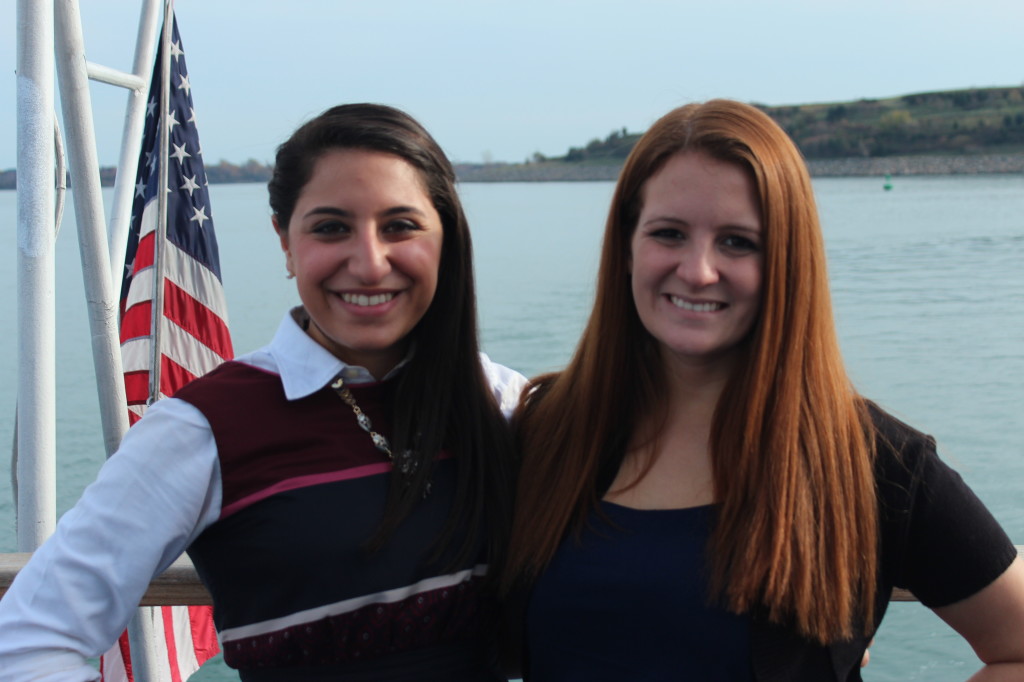 My Big Sis, Alyssa and I!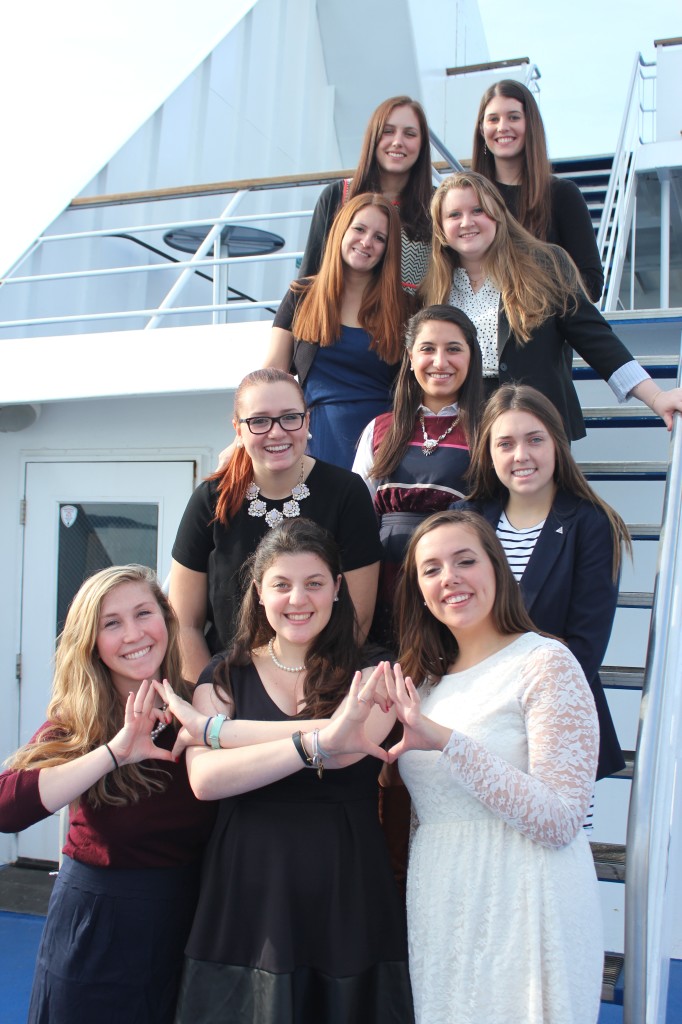 Almost the entire Royal Family AKA the best Fam!