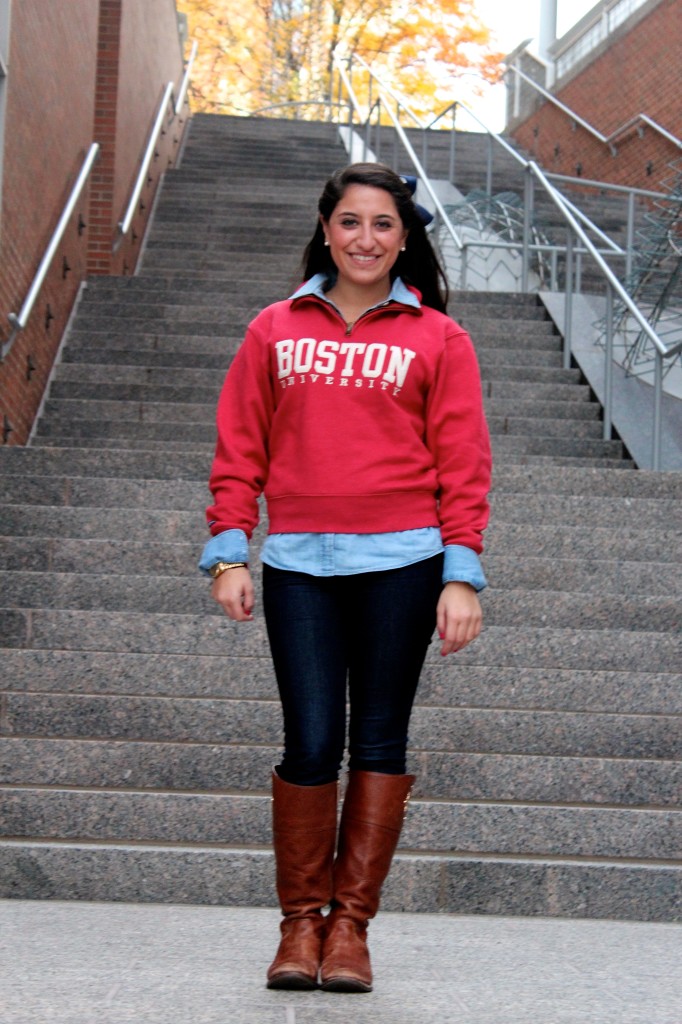 Shirt (J.Crew) Sweatshirt (BU Bookstore) Jeans (LOFT) Boots (Tory Burch) Necklace (BaubleBar) Watch (Michael Kors)
This weekend I headed back to Boston University for the first time since graduation! Although it was a short trip it was the perfect amount of time to feel nostalgic without getting too depressed. Of course I took this opportunity to dress in my finest college prepster style.
We took a bus from NYC to Boston on early Friday morning so I wanted to be comfortable but not look too sloppy once we arrived in Boston. Jeans will always be my go to for traveling. Although leggings might be the obvious choice, I alway find that I'm kicking myself once I get there because I want to start exploring ASAP.
In true New England style, I layered it up with a chambray shirt and my favorite BU sweatshirt because Boston was SO much colder than New York! I forgot this small detail and packed dresses for the rest of the week #fail.
There are some ensembles that you will never grow out of and I definitely think this is one of them. I might just be saying this because I'm a brand new alumni but I think I'll be sporting this sweatshirt for a long time. It's funny how in college I hardly ever wanted to wear BU apparel and now I'm super proud to do so. I think this may be a sign of me getting old!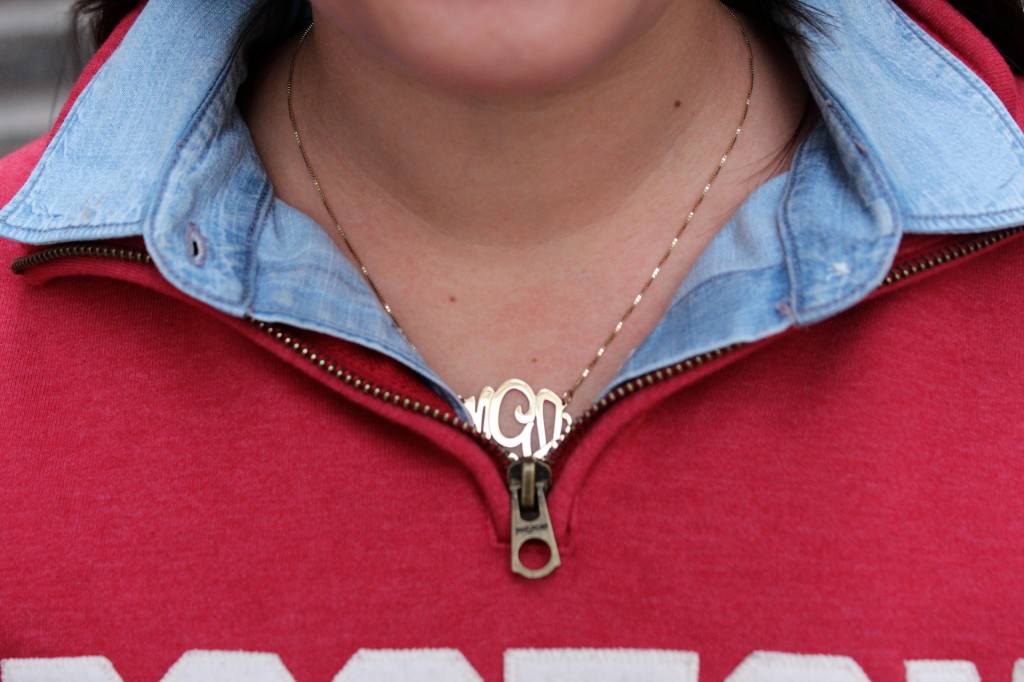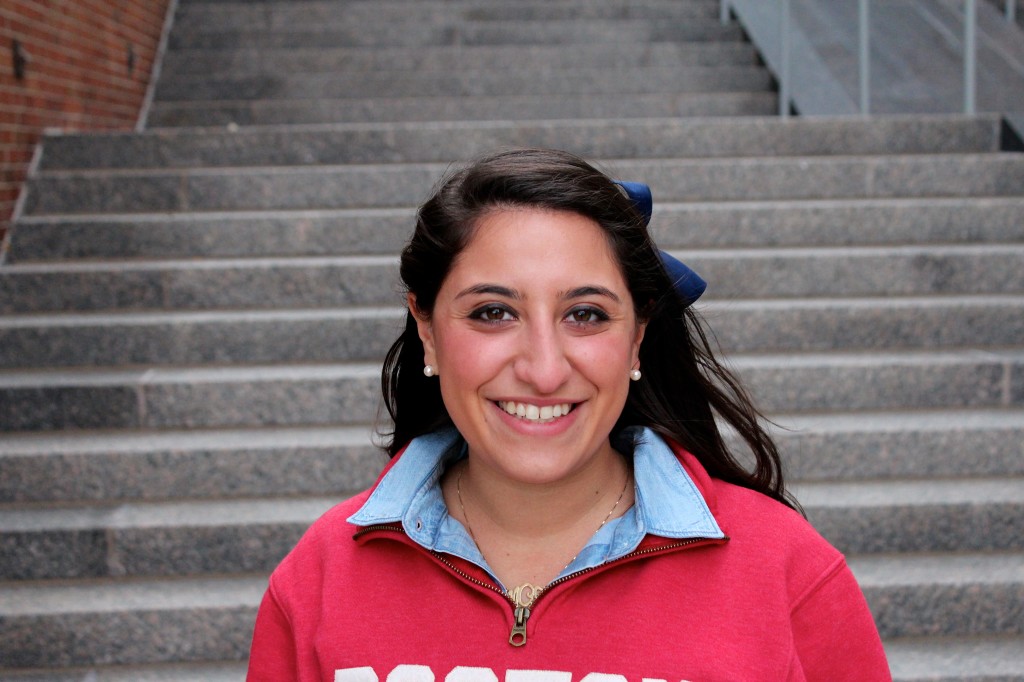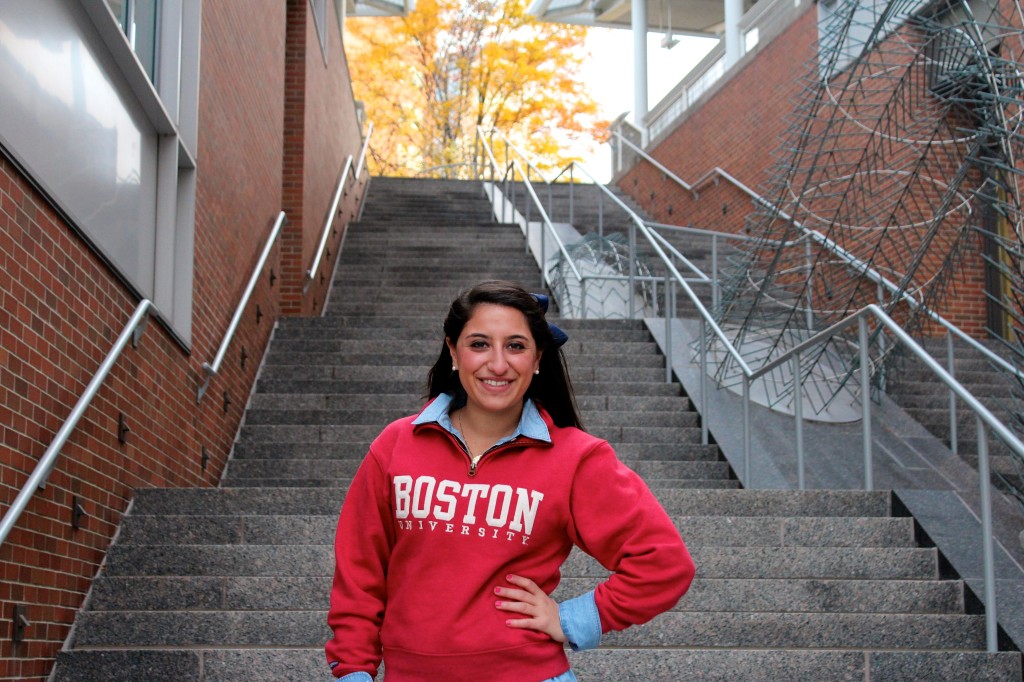 Visiting Boston came with a whole slue of emotions. In a way I felt like a stranger in my own home. As I walked through campus with my sorority sisters I wondered why I ever left one of the most beautiful places in the country to move to smelly New York. Although I know that I wouldn't have half of the opportunities that I do in NYC, it was hard to say goodbye to the crisp fall air and the smell of the Boston harbor.