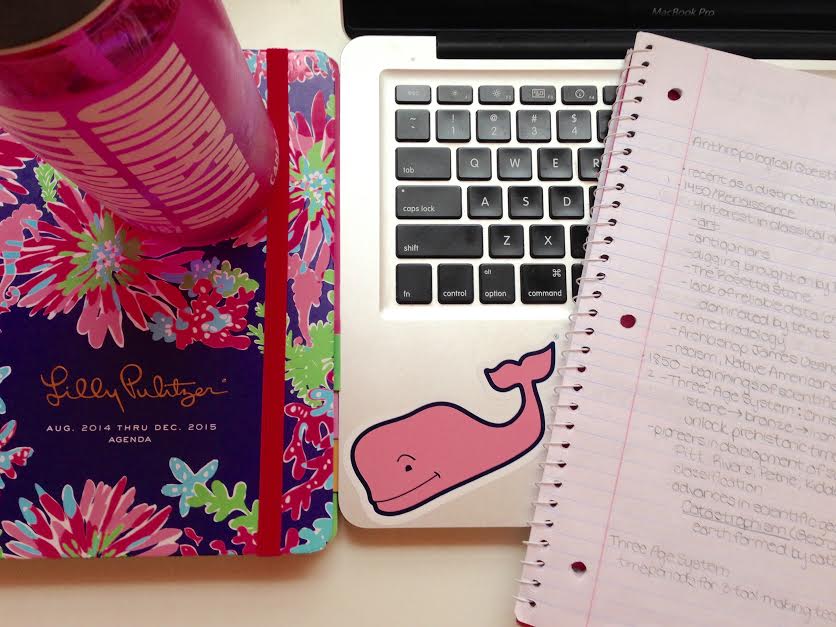 It's that time of year where the leaves are changing, and exams, papers and projects are piling up. It can be a stressful time of year, almost as stressful as finals. I've always found that trying to remain as sane as possible during midterms is easier said than done, but that doesn't mean it's not worth trying. Here are my tips to avoid a mid-semester meltdown.
Plan ahead as much as possible. Make a to-do list or write down things in your trusty Lilly Pulitzer or Kate Spade agenda. It helps to see everything you have to get done.
Check things off. It's satisfying to check off things as you get them done. It gives you the motivation that you need to keep going.
Take breaks. I like making tea, having a quick snack, or taking a shower when I need a break. It's better to take breaks rather than studying nonstop.
Call your mom or a friend. It's nice to hear my mom's voice, and sometimes I need her encouragement. Whether it's your mom or someone else, don't be afraid to rely on a support system.
Make time for fun things. I love going out for a meal or going on a Target trip with my girlfriends. Little things that get your mind off of school will keep you sane.
Look forward to the things ahead. Thanksgiving break isn't that far away, folks! Hang in there! Is it bad that I'm already thinking about turkey and Black Friday sales?
And keep in mind, that once you push through this stressful time, you will be over halfway done with the semester. Good luck!