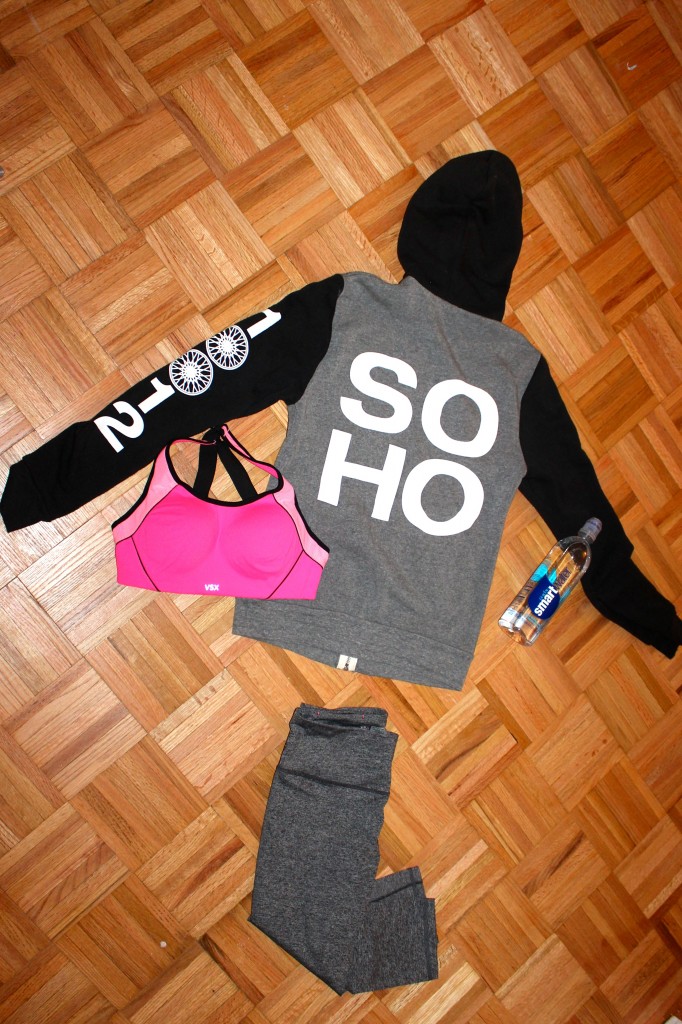 Bra (Victoria's Secret Sport) Yoga Pants (Victoria's Secret Sport) Hoodie (Soul Cycle)
Happy #FabFitFriday! How did you get active this week? I of course did my normal classes at Soul Cycle! I literally just can't get enough of that place.
If you are like me, work-out clothes are just as important to you as what you wear to work each day. Why is this, you ask? I want to look good in my work-out clothes, I want to feel confident and capable of running a little further, pushing a little harder, and going a little longer. I know, I know, it sounds crazy. You may think I'm a bit #basic for thinking I have to look good to feel good but get over it because I know you think the same way!
So, what do I wear? While some brands are over the top and extremely over-priced, Victoria's Secret Sport his reasonable without sacrificing the quality of their products. That is why I wear VS Sport to my Soul Cycle classes. Don't get me wrong, I'm one to splurge on my yoga pants but when you are wearing VS Sport you are guaranteed the best quality for your workout.
Since I go to Soul Cycle right from work I always have to travel light so I only bring the essentials. I'm not usually one to wear only a sports bra but the support that this VS Sport bra gives you during your class makes you feel confident enough to do so. The yoga pants are thicker than normal yoga pants and as a victim of the Lululemon see-through yoga pants scandal, I am so happy for! Although you may sweat a little bit more, you won't get any creepy looks on your walk home. They will definitely come in handy as its get colder for a brisk run outdoors.
Going to Soul Cycle means working out and feeling sexy when you leave and its definitely hard NOT to do that while wearing this! What are your favorite clothes to sweat in?
P.S. If you usually ride at the SoHo studio, take Michael's class, NOW!!!
*"This is a sponsored blog post. Influenster provided me with complimentary Victoria's Secret products to test and review as part of a contest."