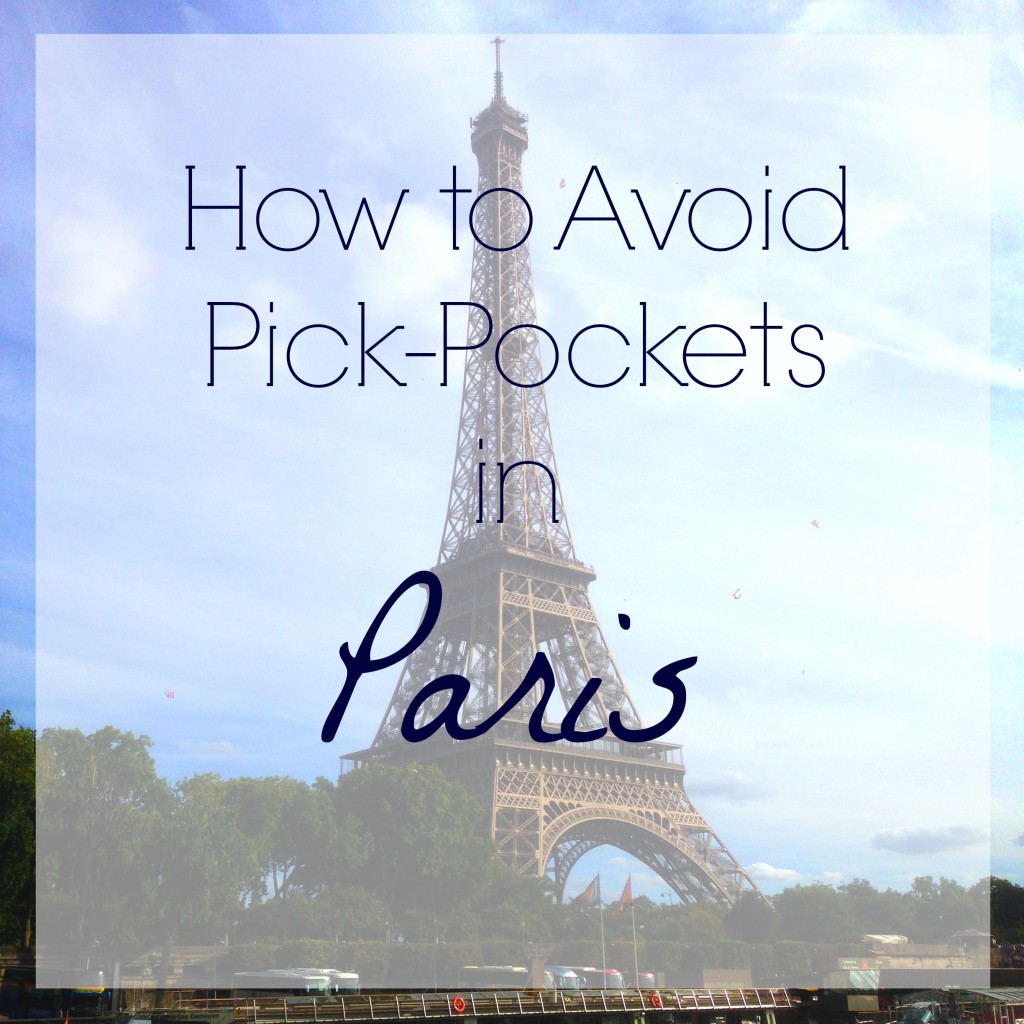 When you decide to travel to Europe or study abroad in a European country, one of the biggest things that other intrepid voyagers will warn you about is the sophisticated pickpockets in these large cities who make a living by preying on clueless tourists. However, it is possible to go to one of these cities and avoid the unfortunate rite of passage of being pickpocketed. Here are my tips for avoiding pickpockets in Paris, and other large European cities!
Use a small, crossbody bag with a flap or zipper, preferably both
For whatever reason, I always see a lot of tourists and visitors using backpacks when going sightseeing. It is so easy for someone to reach into your backpack and grab something out of it, without you even realizing it. This happened to one of my friends the first time I went to Paris.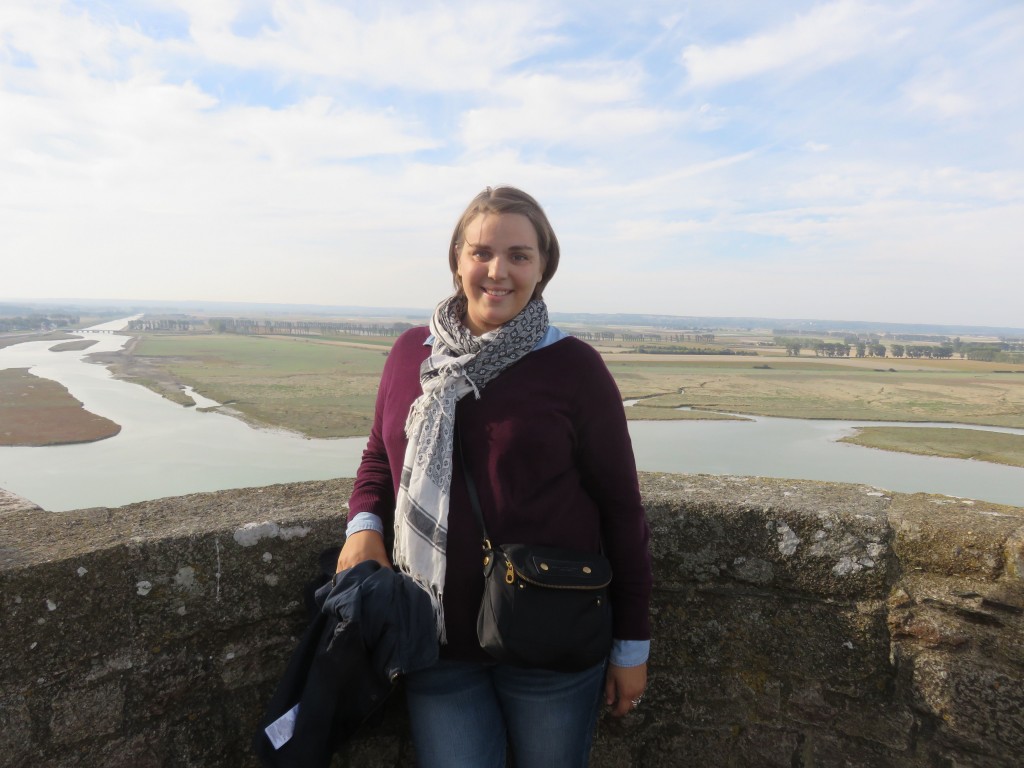 Instead, you should find a small crossbody bag with a flap or a zipper (or both), that you can keep in front of you at all times. I love my Marc Jacobs crossbody. The zipper on the front flap is actually a compartment that goes all the way to the bottom of the bag, so that's where I put my wallet. Keep your bag close to you at all times, and have it in the front of you or on your hip, never behind you. Don't put anything in your pockets, especially not your phone or any money.
Do not carry your valuables with you at all times
Some people may disagree with me on this, but I do not carry my passport with me when I'm travelling, unless I'm crossing an international border. However, if I am just spending a day in Paris going sightseeing, I don't bring my passport or all of my money with me. Instead, I bring a photocopy of my passport with me, just in case. If you feel like your hotel/hostel is safe enough, leave your valuables in your safe or in a safe place. If not, then it is better to keep those things with you. The less stuff that you have with you, the less stuff that pickpockets can steal.
Be aware of your surroundings
Pickpocketing happens a lot in very crowded areas, like the Metro, our popular tourist destinations like the Eiffel Tower, the Louvre, etc. The concept of personal space does not really exist in Europe, so people will be very close to you, especially in the Metro. Be aware of the people around you, and just keep your bag close.  If you think someone is too close to you, move and try to get away from them, or ask them to step back a little.
Do not engage with people who approach you
This was something I saw happen a lot when I was in Paris a few weeks ago. If you are in the main tourist areas, people will come up to you with a piece of paper and pen and say "Speak English?" Do not engage. It is so counterintuitive to my personality, but you have to just ignore them. They are pickpockets. One person will talk to you, while the other person will go behind you and take your wallet out of your bag, or your pocket.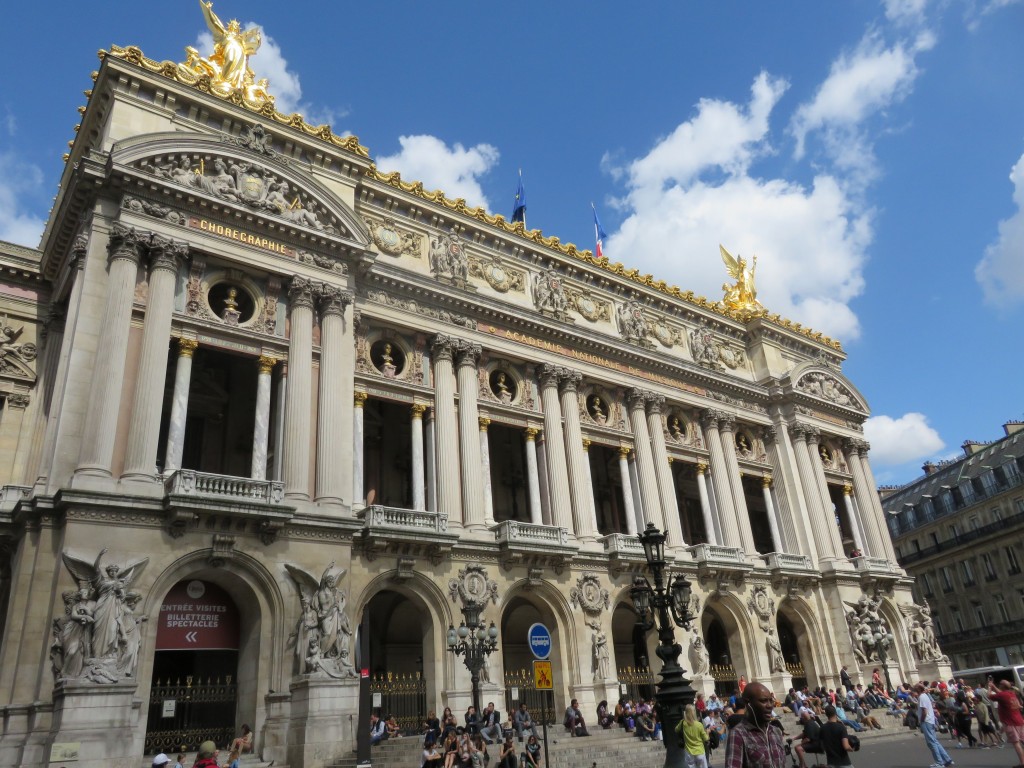 When I was at the Opera Garnier, I was sitting on the steps right out front, and I saw it almost happen to this one girl who was sitting not too far me. These people were walking around with papers and pens, demanding if anyone spoke English. When they approached me, I ignored them, and they moved on. A girl sitting a few feet away from me answered, and started to listen to the person with the paper. Immediately I tried to get her attention to tell her not to engage, and then there were some other French people who started yelling at her not to listen. When she demanded why, three people swooped in on her, and started all talking. I saw someone reach towards her open bag, and then another French person approached the group and started talking to the girl who had been targeted, and the pickpockets with the papers went away. It is better to just ignore someone you don't know if they approach you. If you ignore them, more often than not they'll leave you alone.
Trust your gut
Sometimes, something just doesn't feel right. You know that sinking feeling in the pit of your stomach, or the fluttering of your heart. Your body and conscience are trying to tell you something, so you should definitely listen. If you ever feel unsafe, remove yourself from the situation quickly, or seek help from authorities or someone else. It is better to be safe than sorry.
It is possible to enjoy a large, European city and not get pickpocketed. Be safe, be smart, and enjoy yourself!