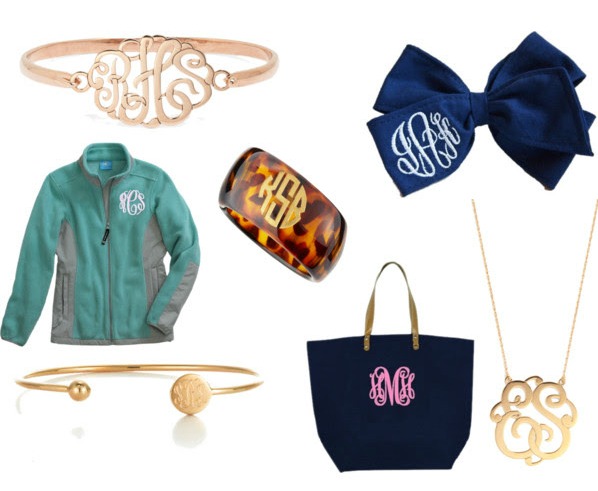 When in doubt, monogram it. I'm not talking about monogramming that L.L. Bean backpack that you wore in elementary school. I'm talking classy, timeless monogrammed pieces. I haven't always been a monogram fan, but there's just something about having your initials on your favorite clothing and accessories. It adds a bit of uniqueness to your look.
My tried and true gold monogrammed necklace goes with everything. I can dress it up or down. It's from BaubleBar, which is a great jeweler for monogrammed pieces that are reasonable. I have the Ribbon Letter Monogram in large with all three initials. They offer different sizes and metals.
Marley Lilly is also a great place to go to for monogrammed jewelry, or really monogrammed anything. Like seriously, if you didn't think you could monogram it, Marley Lilly will prove you wrong.
I highly recommend investing in a monogrammed piece, and a necklace is a great place to start. It would even make a great gift for a friend who is getting married! Check out these awesome monogrammed items!