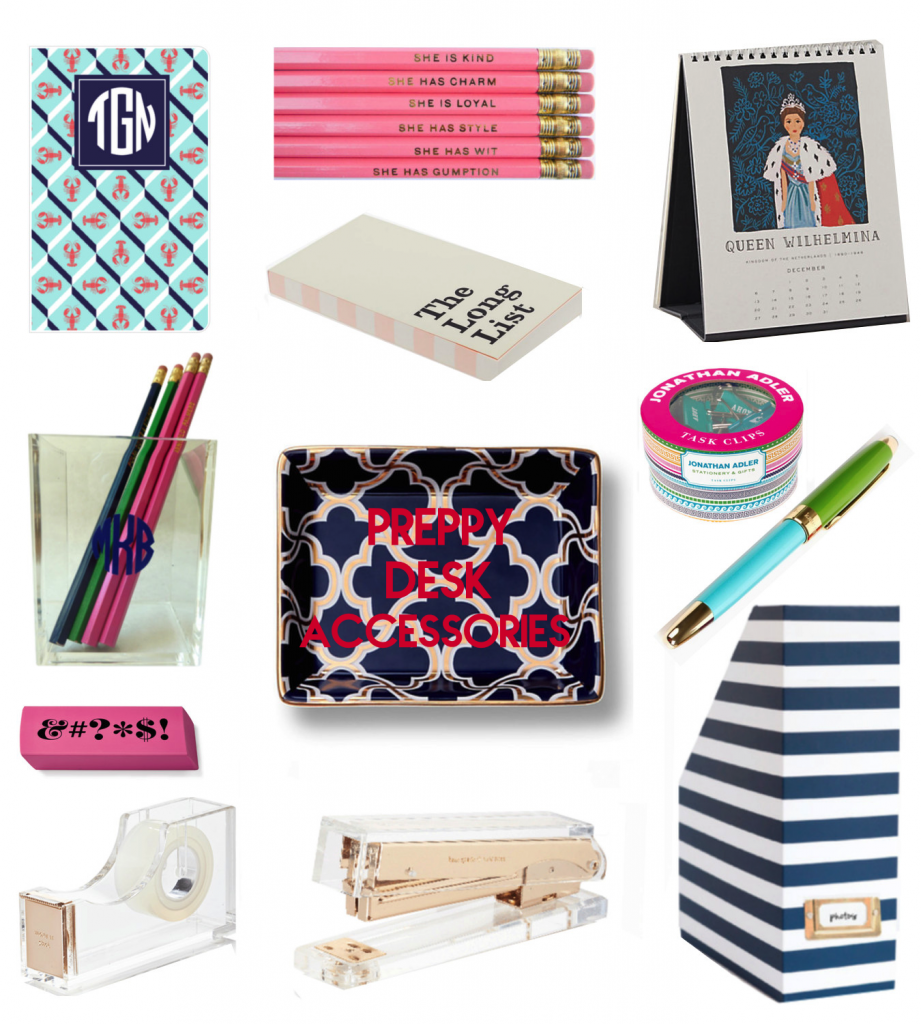 Whether you're a kindergartener or sophomore in college, you're never too old for cute school supplies. While I don't think university prepsters should still be touting Lisa Frank Folders and Hello Kitty pencils, I've rounded out the perfect list of preppy desk accessories that are fun and functional, yet still cute.
May Designs Agenda: These agendas can be customized to fit your planning needs without sacrificing cuteness. Choose from over a dozen fun, preppy designs like this lobster print.
Design Darling Monogram Pencil Holder: This container is the perfect size for holding your pencils without taking up too much of your desk space. And it has a monogram; need I say more?
Amanda Catherine Design Pencils: Whether you're struggling on a set of calculus problems or working through writer's block, these pencils are the perfect reminder to believe in yourself.
Kate Spade Eraser: &#?*$! We hate mistakes too. This Kate Spade eraser is a lifesaver.
Rifle Paper Co Desk Calendar: This calendar from Rifle Paper and Co features a different historic queen for every month. This calendar is just another way to get inspired by some original girl bosses.
Kate Spade Notepad: Keep track of you long to-do lists with this witty Kate Spade note pad.
Design Darling Magazine Box: Store important papers, notes, and homework in these cute nautical striped magazine boxes.
http://www.designdarling.com/collections/desktop/products/magazine-box-navy-stripe
Kate Spade Acrylic Stapler and Tape Dispenser: The gold and acrylic adds some grown up flair to your typical desk supplies, and they go perfectly with the monogram pencil holder.
Jonathan Adler Binder Clips: Anchor your important papers together with these nautical Jonathan Adler binder clips.
C.Wonder Trinket Tray: When you roll up your sleeves and get down to writing, you're going to need a place to store that arm party of bracelets. We're in love with this C.Wonder trinket tray's bold print.
Kate Spade Color Block Pen: Keep your writing on point with this enamel Kate Spade ballpoint pen.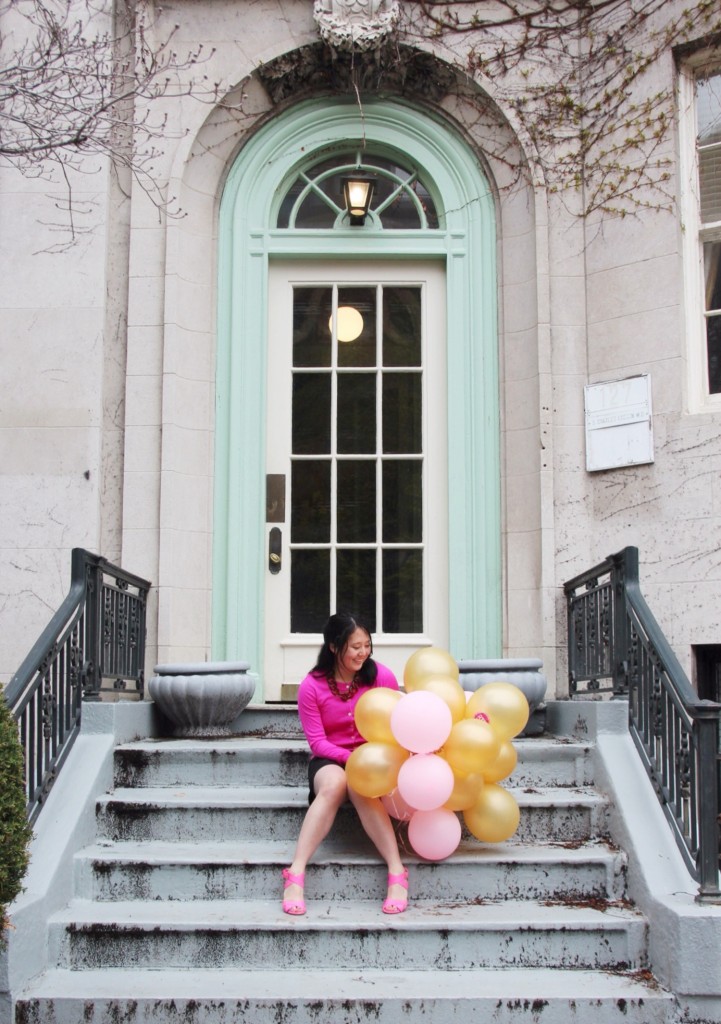 I'm currently a sophomore at Boston University studying marketing and public relations. Originally from the sunny suburbs of Florida, I've fallen in love with the quintessential New England nautical lifestyle and write the life and style blog Big City Tyro to document my adventures as a college student, big city tyro, and preppy fashion enthusiast.