Labor Day weekend is dreaded by all so this year I made sure I had something to look forward to when the end of summer rolled around. This year, Labor Day weekend was all about the Royal Family. The Royal Family is name of my Sigma Kappa sorority family name and this weekend all of the post-grad Royal's got together for a end of summer bash!
It is weekends like these that remind me how true the sorority bond really is. I know, I know, it sounds cheesy but no matter how much time goes by the fun times stay the same when we get together. From Boston to New York, advertising gurus to law school students, no matter how life changes coming together reminds us how lucky we were to find our home in Sigma Kappa.
Friday night started with this beautiful sunset and then a night out at the Beach Bar!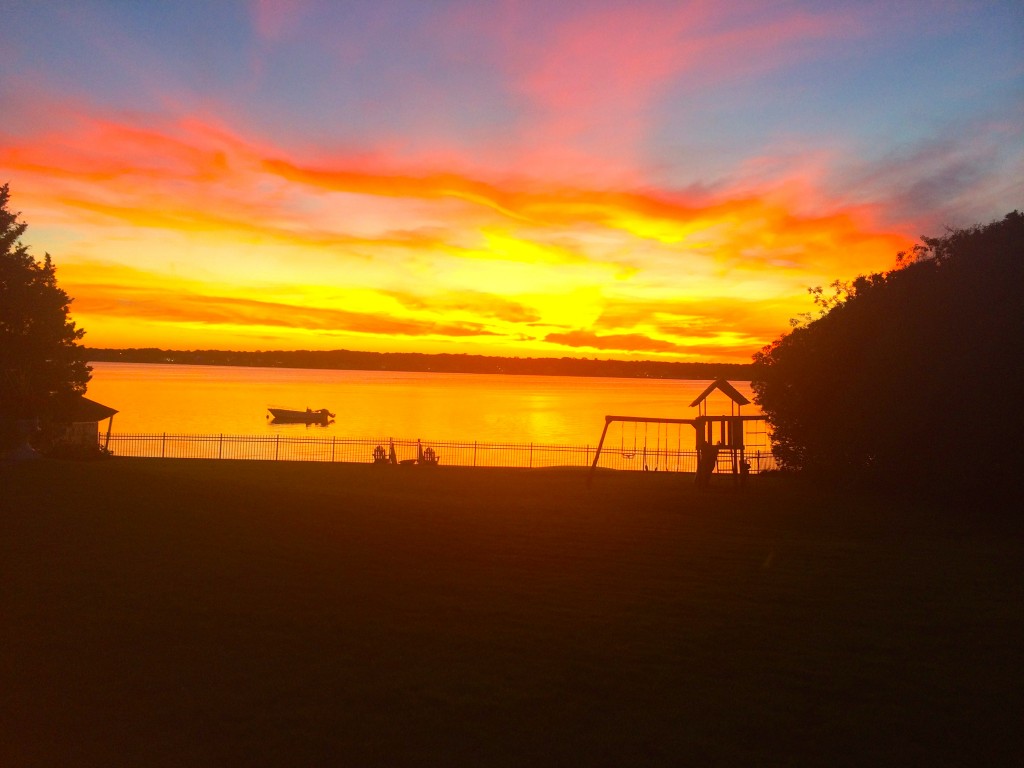 Saturday was spent poolside! It was the perfect pool/beach day that we deserved to celebrate the last weekend of summer! That night we explored the Southampton village visiting The Driver Seat and The Fudge Company! #YUM
On Sunday it was all about Sunday Funday! We woke up with Mimosas on the porch!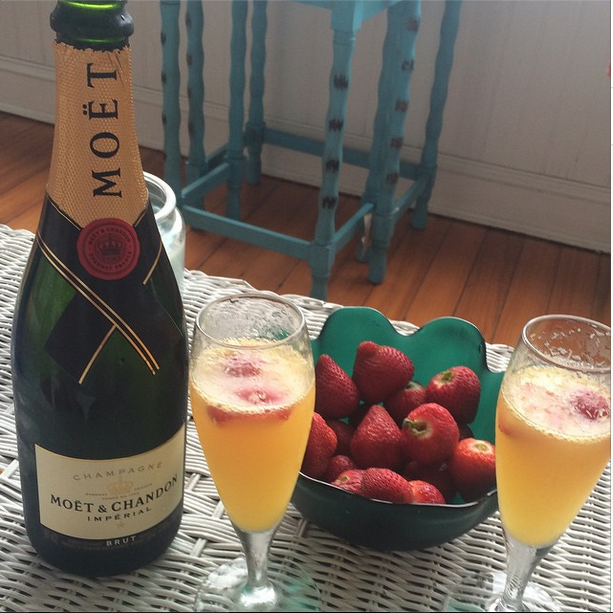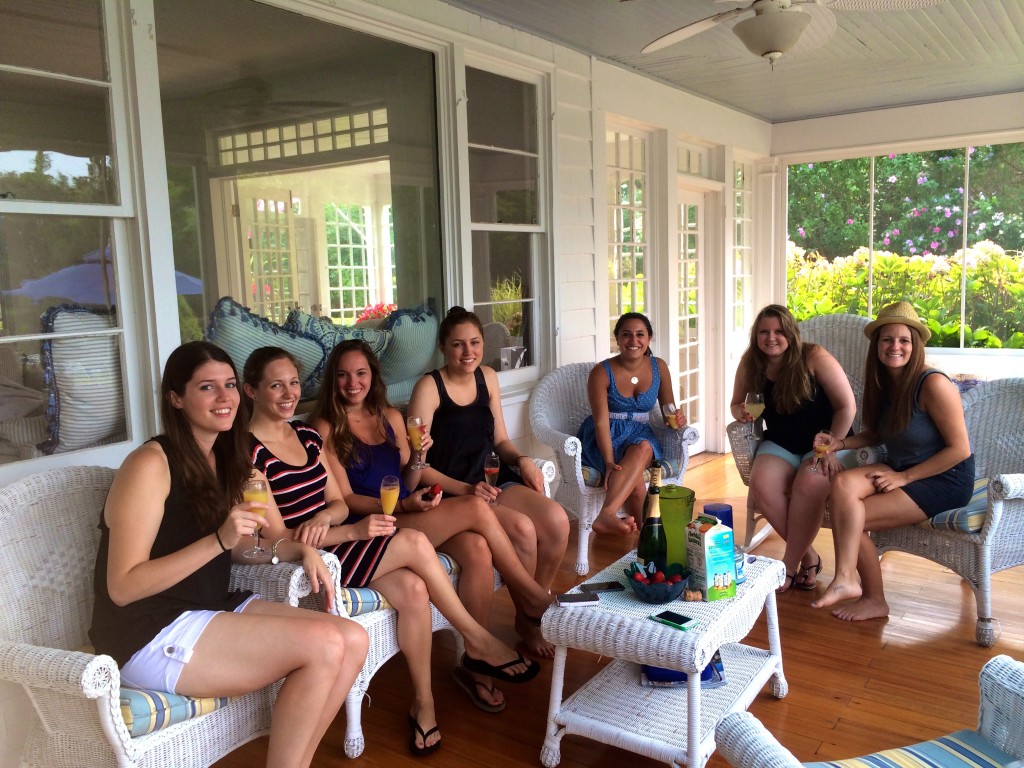 After Mimosas we spent the afternoon/evening at the Boardy Barn. The craziest place of all time!! Those pictures will forever stay on my iPhone! With little energy when we got home we spent the evening watching Real Housewives and snuggling!
Monday we woke up and got some breakfast at The Golden Pear! A must for a Hamptons trip. This of course led to an afternoon in and out of the Southampton shops! I may or may not have scored a vintage Lilly dress for Collette!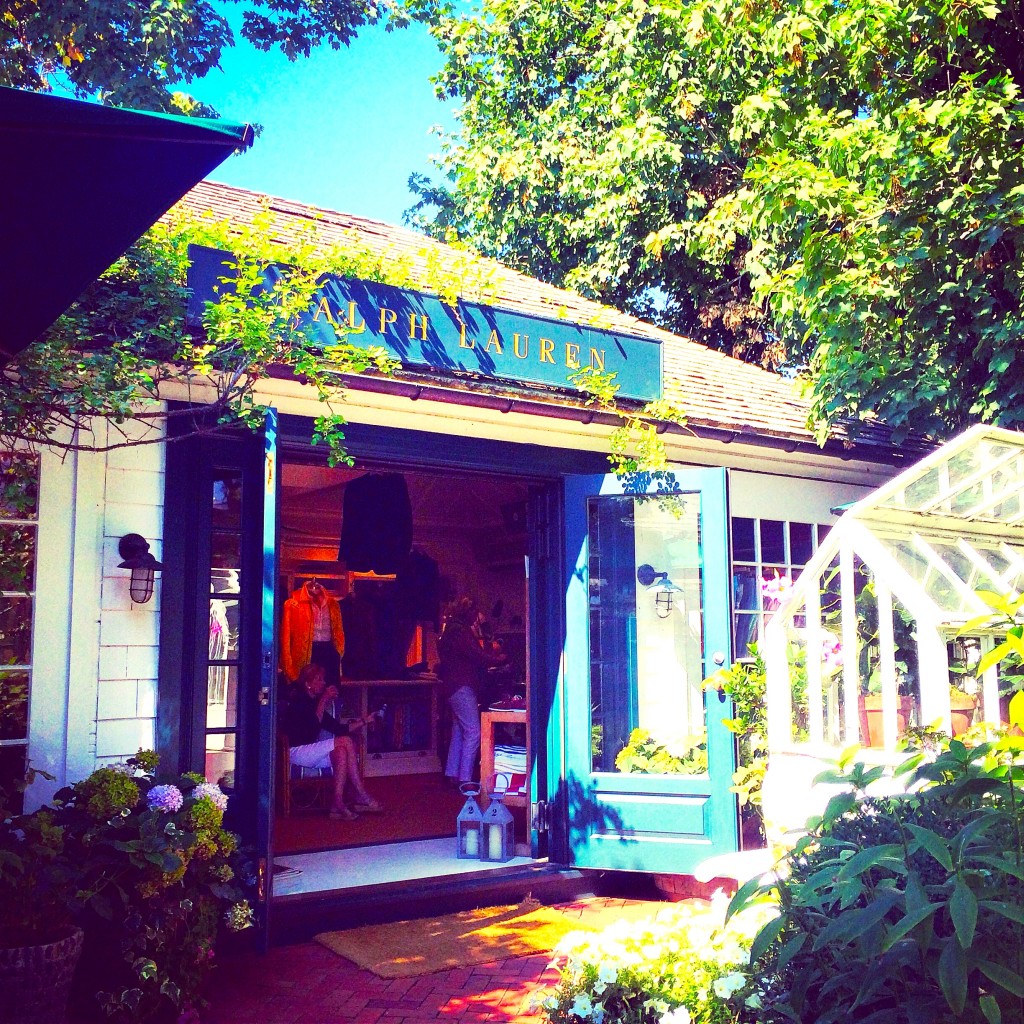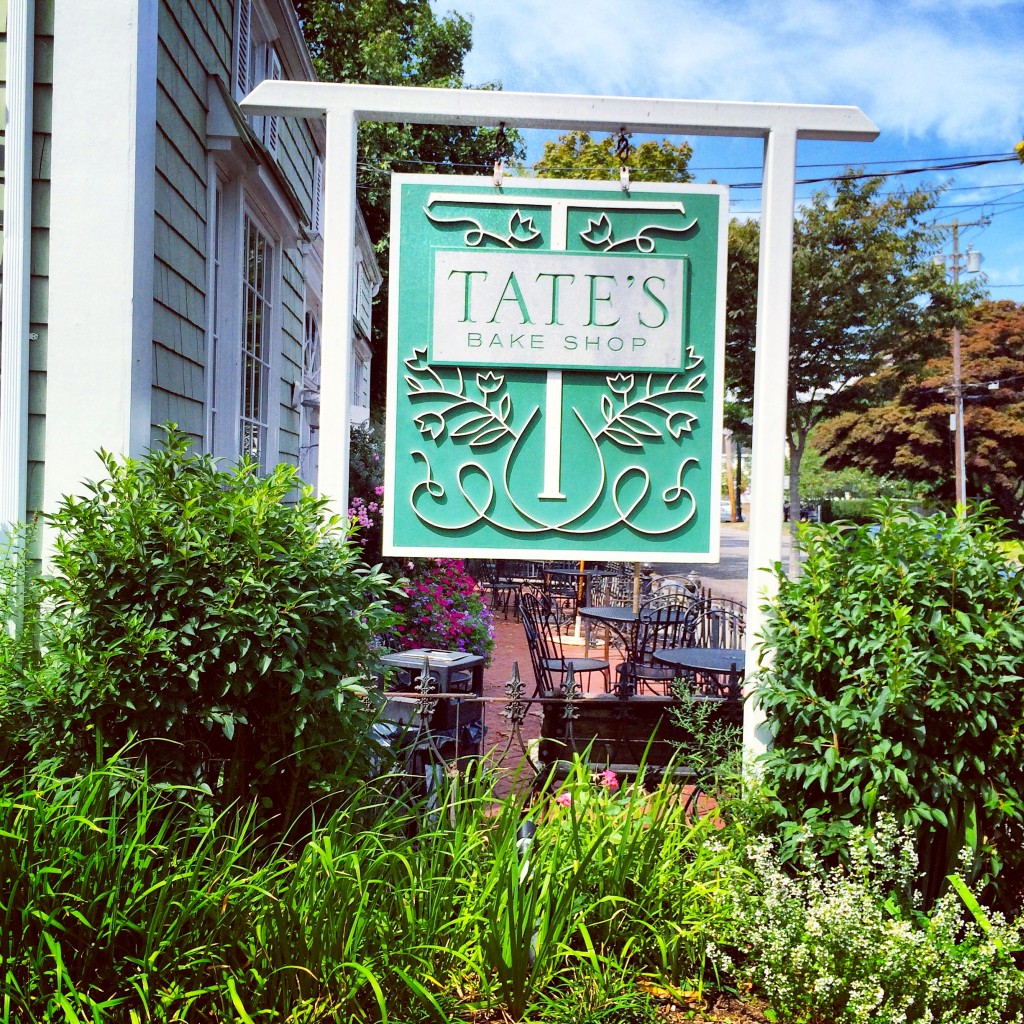 Leaving the Hamptons each summer is basically heart-breaking. I wait for this season all year long and leaving the best place in the world is devastating but this summer was full of family, friends, and laughter! I'm already counting down the days to Memorial Day!