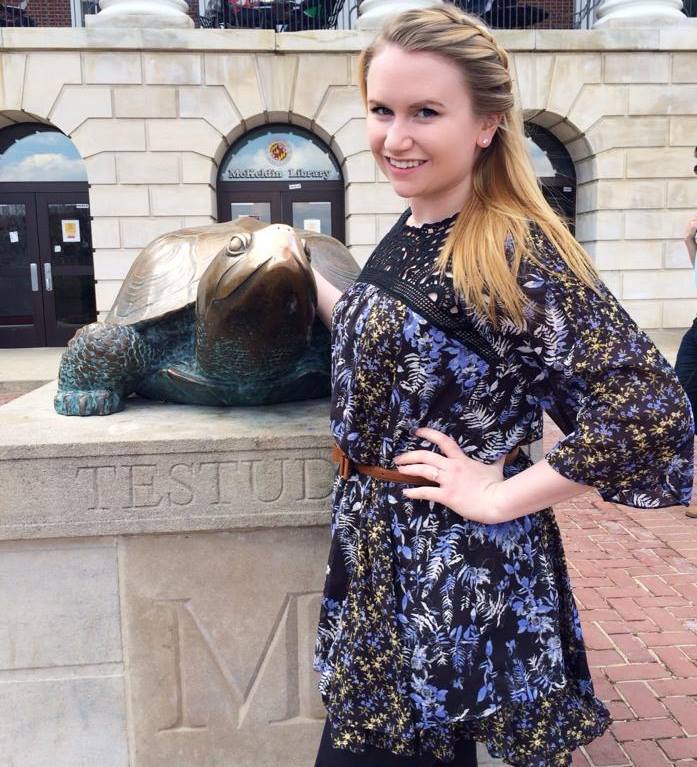 Hey! I'm Alex Walsh, The Preppy MAG's newest contributor. I've known Marie since middle school and I am so excited to have the opportunity to write for her blog.
I'm a recent graduate of the University of Maryland, College Park and live and work in the D.C. metro region. I can't wait to report on all things D.C., including affordable options for us prepsters stuck on a limited salary.
As you can probably tell by the above picture, my wardrobe isn't always as preppy as Marie's. Hopefully you faithful Preppy MAG readers will enjoy my unique and ever-evolving sense of style. I promise there will be some oxfords and bows thrown in.
Hope you like my first post below!
I needed a new purse. My soft-as-butter Madewell bag that I absolutely cherish has gotten beaten up beyond repair from my commute into D.C. Unfortunately for me, I have expensive taste. My mom and I went shopping at Saks in New York when I went up a few weekends ago and I absolutely fell in love with a Louis Vuitton handbag. Like actually, in love. My wallet, however, wasn't as enamored.
"$1,430 for a purse?" it said, "I think NOT."
"But it's a Louis Vuitton, they don't make anything else like it," I whined.
"No!" said my wallet.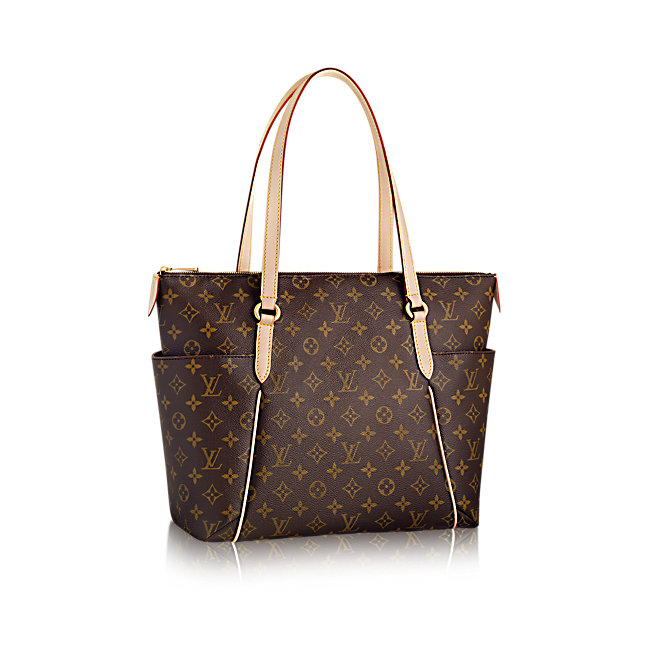 Louis Vuitton Totally MM Monogram, $1,430.
So, after prying my hands off the Louis Vuitton, I shuffled over to the Prada section, where I again found love. This time it was in the form of Saffiano Lux Double-Zip Tote. At $2,500, this handbag was beyond out of my reach. I could pay two months rent with the cost of this purse and still have change left over.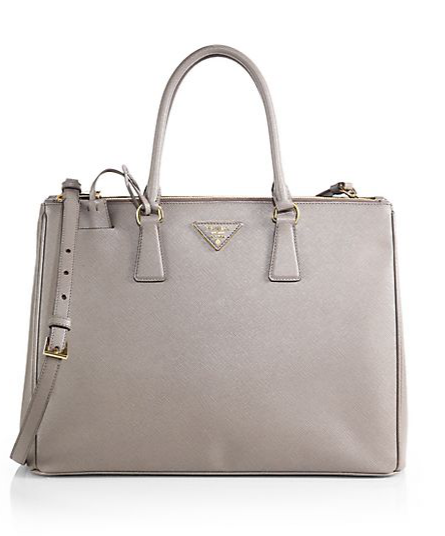 Prada Saffiano Lux Double-Zip Tote, $2,500.
Dejected, I texted my friend Maddy, who understands my impulses to blow two months rent on a purse. Thankfully, she talked me down from the ledge, and steered me towards Michael Kors. They have a ton of purses this season made out of Saffiano leather, the same material of the Prada that I coveted. The MICHAEL Michael Kors Sutton Medium Satchel fit the bill perfectly. Like the Saffiano Lux Double-Zip, the Sutton satchel has two large zipper compartments on either side of the bag and plenty of inside pockets for cell phone and wallet storage. And, at $328, it is a fraction of the price of the Prada.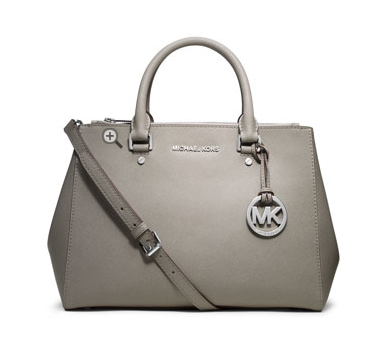 MICHAEL, Michael Kors Sutton Medium Satchel, $328.
Prada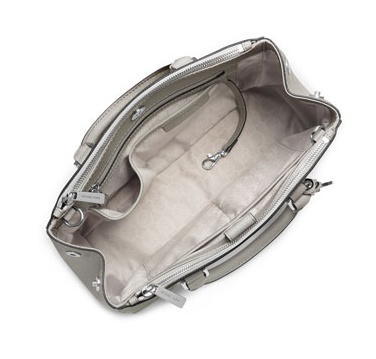 Michael Kors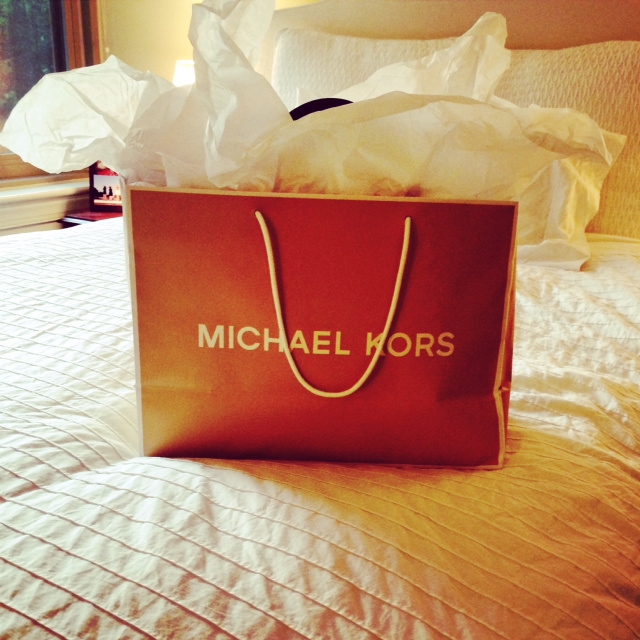 Ultimately, I decided on another Michael Kors bag, the MICHAEL Michael Kors Selma Top-Zip satchel in black. So far I am loving my new purse, and hope that the more durable Saffiano leather will hold up well to getting beaten up on the metro every day.
Until next time,
Alex