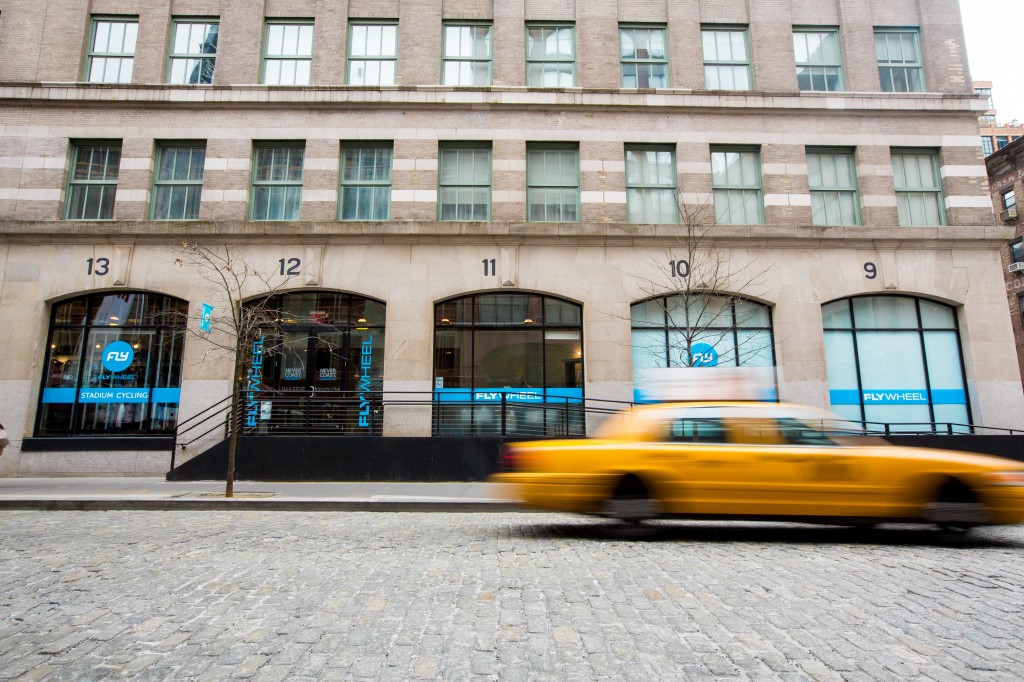 Happy First #FItFabFriday! For the next ten weeks I will be reviewing different state of the art exercise classes around New York City and the Hamptons. This will be a honest review for real-people. This will be a review for people that would rather stay in bed than hit the gym at 5 am. People who don't really grasp the idea of going for a run when your bed and netflix are calling your name. This is who I am.
I know, I know if I want to have a kick-ass body I'm going to have to make some sacrifices. So, its a good thing that moving to NYC makes it a little bit easier to get motivated to exercise because these aren't only gyms they are gorgeous and exclusive clubs.
To start off my #FitFabFun series I made a visit to FLYWHEEL this week! After trying multiple spin classes, FLYWHEEL definitely comes to the top of my list of favorites. Starting with the gorgeous studio that will literally make you feel like home. I walked in and immediately I had multiple employees ask to show me around. From their private bathrooms and showers, to complementary fruit, towels, lockers and water I finally found a place in NYC that doesn't take advantage of you. You pay one price and don't have to put your hand in your pocket again. So if you are like me, the amazing studio is enough to get you there. It really makes you feel like a New Yorker. (I know I'm a little materialistic)
Once I got into the studio, I have to admit I was a bit intimidated. The stadium seating, the high-tech bikes, and the amazingly chiseled humans around me made me want to close my eyes and pretend as if I wasn't about to die. However, once the class got going I knew there was nothing to worry about.
There is no doubt that this class is hard. This class is the workout that you need at the end of a stressful day or when you decided to eat fast food for lunch. This class pushes you. Although you are ultimately in control of how fast you go and how hard you push yourself it is always nice to have the instructor tell you where your resistance and speed should be. In most spin classes the instructor will just tell you to spin the resistance knob a little bit to the right but FLYWHEEL gives you the exact place that you should be to make the class worth it.
I've been to plenty of classes where its all about fun and trust me, I'm all about the fun but working out in NYC can cost a pretty penny so if I'm going to spend that kind of money I want to make it worth it. This is what FLYWHEEL is all about, making their customers work for it and making their time and money worth it.
So at the end of the class, a few things happened.
1. I could barely walk down subway stairs
2. I signed up for another class!