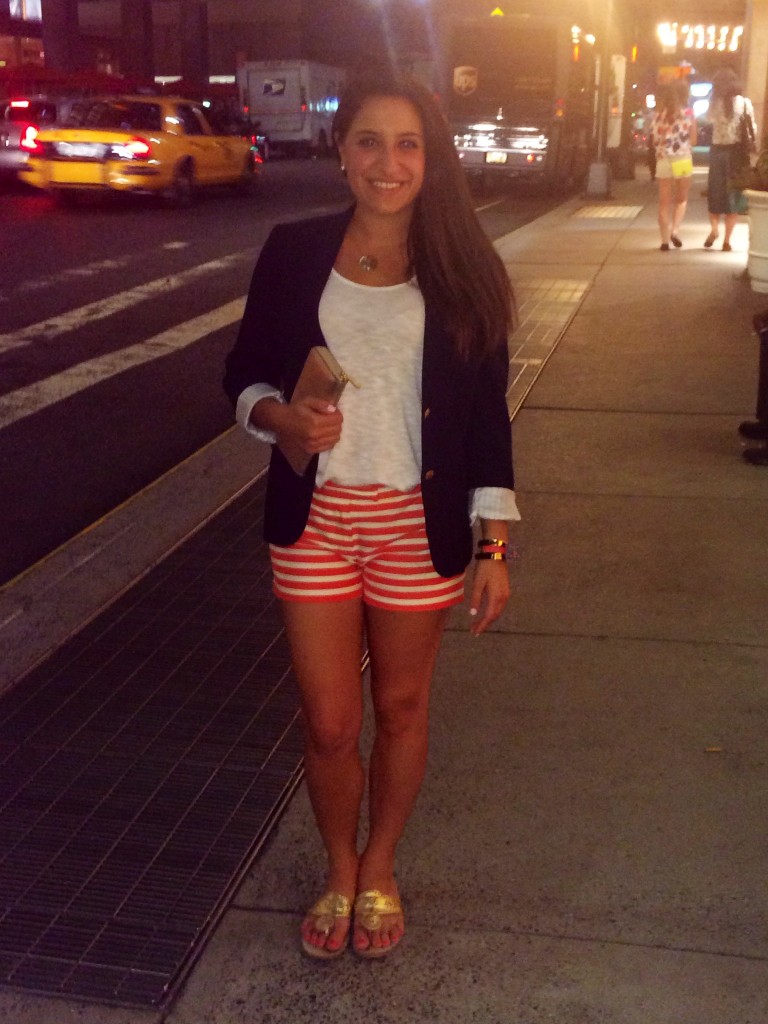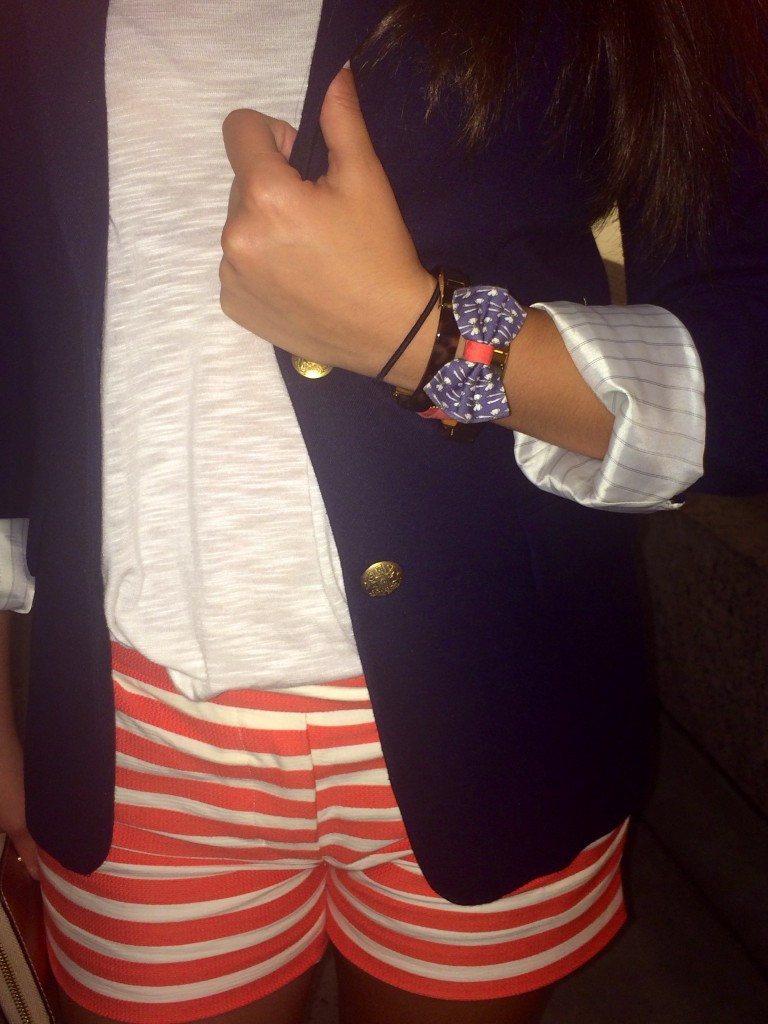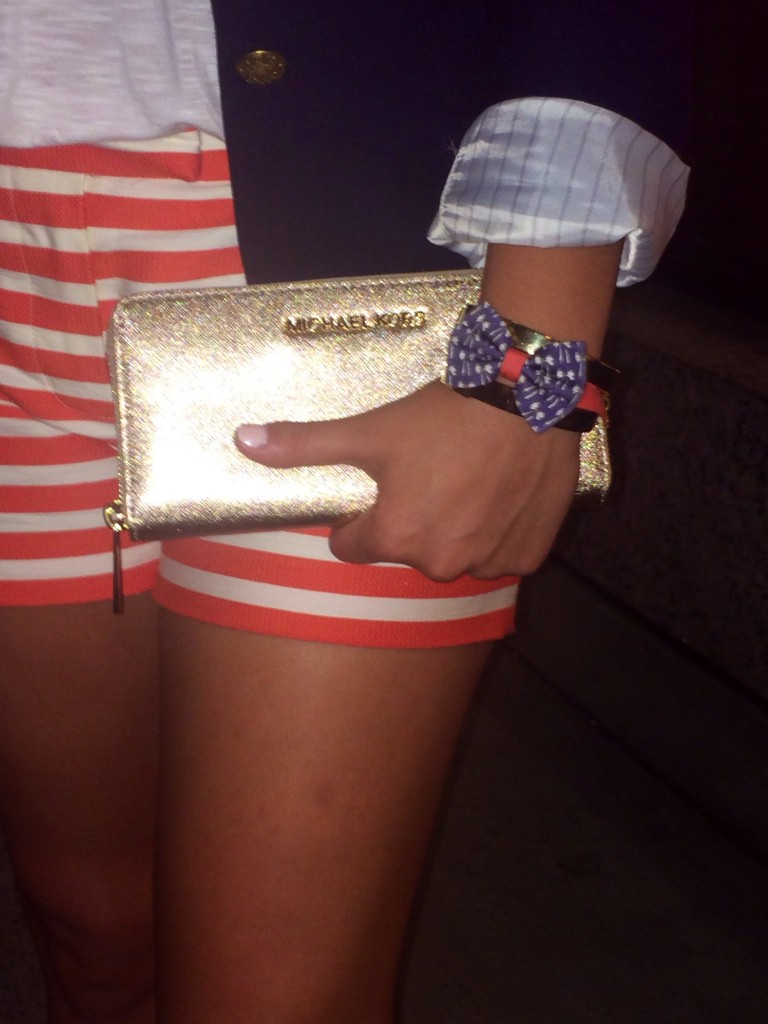 Top (Aeropostale) Blazer (J.Crew) Shorts (J.Crew) Tortoise Bracelet (Michael Kors) Gold Bracelet (Michael Kors) Bow Bracelet (Kiel James Patrick) Wallet (Michael Kors)
There are about 1,000 things that are amazing about working in the advertising industry. The best one by far is that you can wear shorts to work and you won't be judged! At first it took me a bit to get use to this but eventually you get jealous of your co-workers and you give in to your summer needs.
However, don't let this stop you from "dressing for success." It really makes a difference, if you love what you are wearing you'll love what you do and you'll remain more focused. So, how do you do this when your comfortable and cool in your shorts? Easy, dress it up.
I used a simple J.Crew Schoolboy Blazer to take this summer ensemble from casual to business chic. Tip: hold your blazer until you get to your office, there is no need to get all sweaty before you get into the office.
Usually I wear minimal jewelry to work because it can get in the way of my typing and make unnecessary clanking. But today I felt it was necessary just to dress up my shorts so I my brand new Michael Kors bangle bracelets (Thanks Jessie!). These small details make it look like you put effort into your outfit even though you are wearing shorts.
You'll notice there is a lot going on in this outfit, stripes, different colors, a blousy shirt, a blazer, it can be overwhelming and for a fashionista it might get a bit overwhelming. A way to take control of the outfit is to have one common thread throughout and here it is none else but my favorite, metallic gold. From my monogram necklace, the buttons on my blazer, my bracelets and my new wallet (Thanks Nikki!) the whole outfit is pulled together.
What are your tips for staying professional in the summer heat?