Top (J.Crew) Skirt (Aeropostale)
Yes, that is the look of pure joy. Last night I met up with my brother and his best friend for drinks and the night took a unexpected turn. We returned to the days of acting silly together and eating candy by the pound (as if those days ever ended). Although we started in the classiest of places, the Cornell Club (Phil using his law school status, pftt) we ended up in the most childish place- Dylan's Candy Bar.
However, to our surprise it wasn't childish at all. Once we made it through the pounds of chocolate, the bins of sugar, and up the awesome candy made stairs we found heaven- or a candy themed bar. Yes a real bar with with alcoholic drinks. If we died right then we would have be okay with it.
At first we didn't think that it was true but when we saw the menu we almost died of happiness. Root Bear Floatini and the Pop Rock Explosion were a few favorites! The Candyland board game became a reality and we definitely won!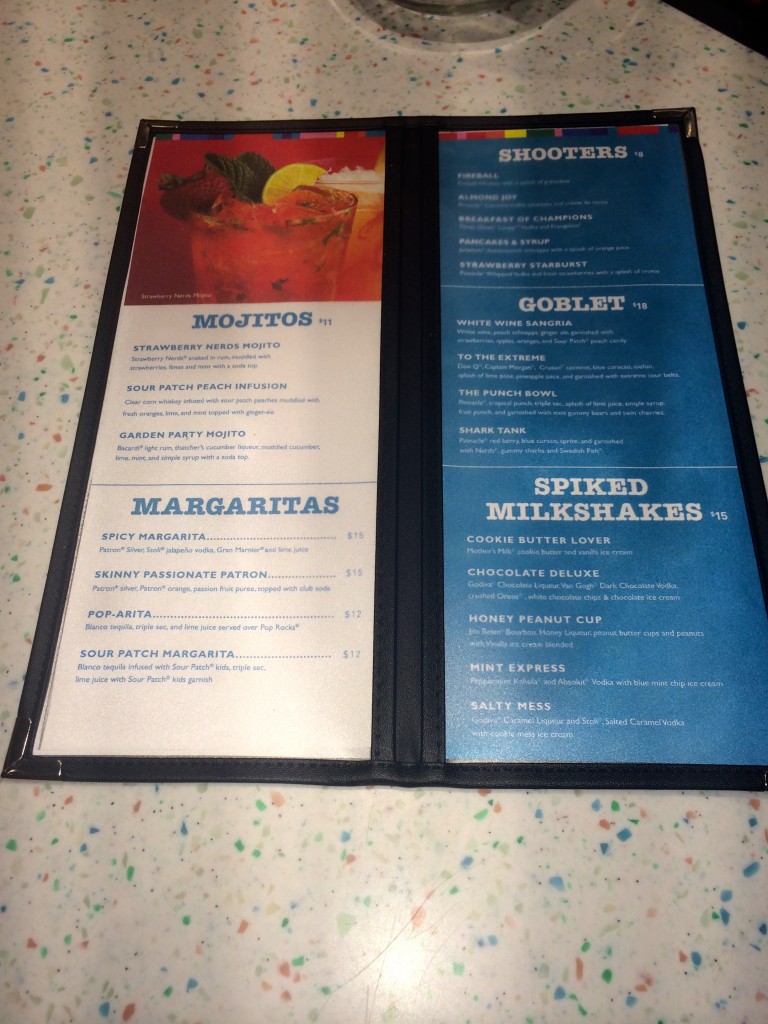 You read that right, spiked milkshakes!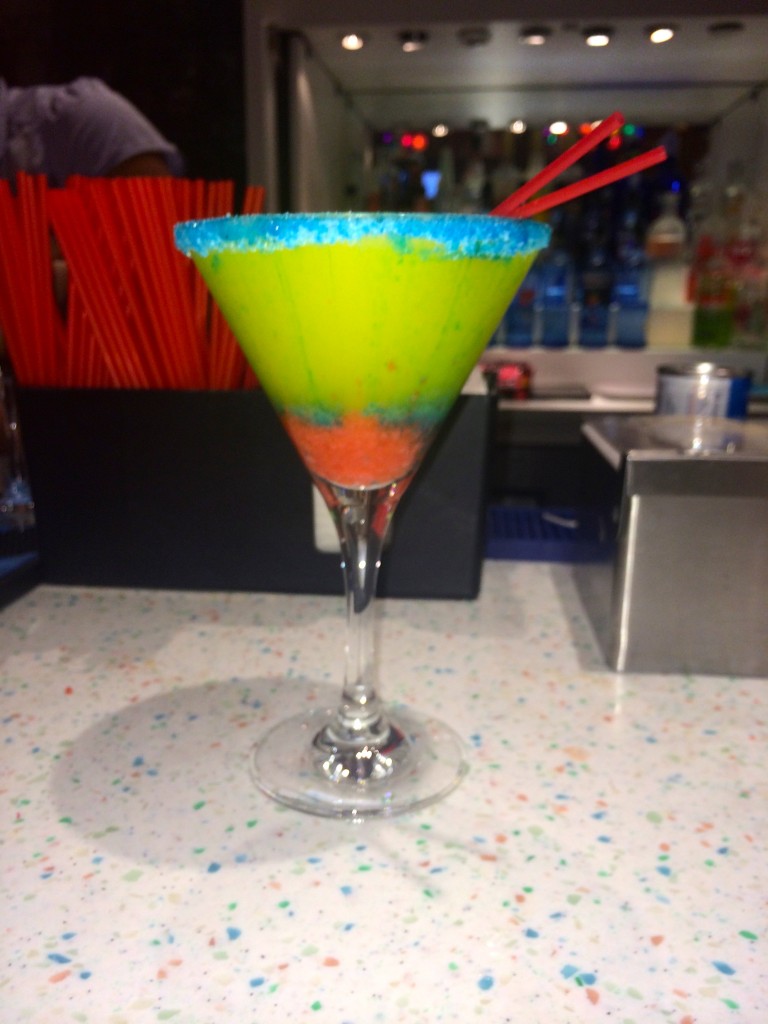 Pop Rocks Explosion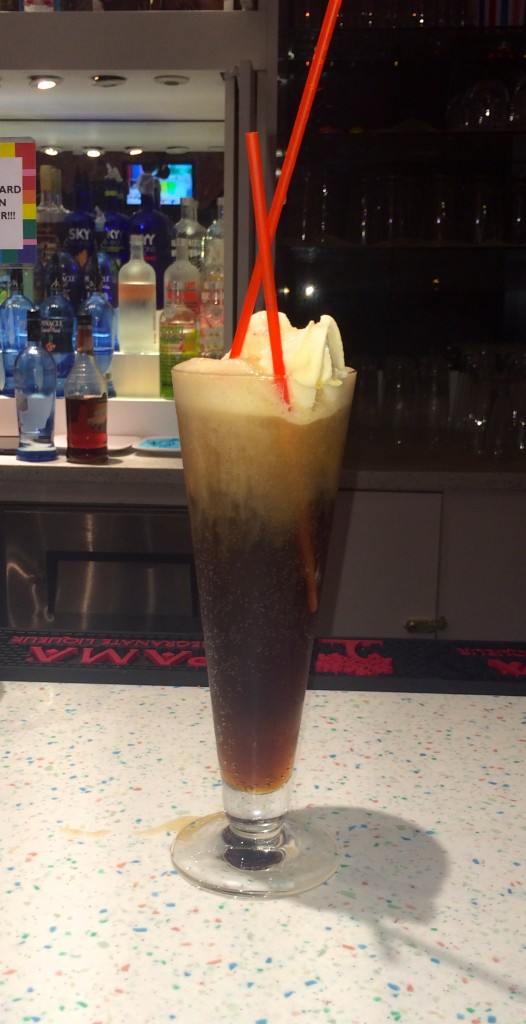 Root Bear Floatini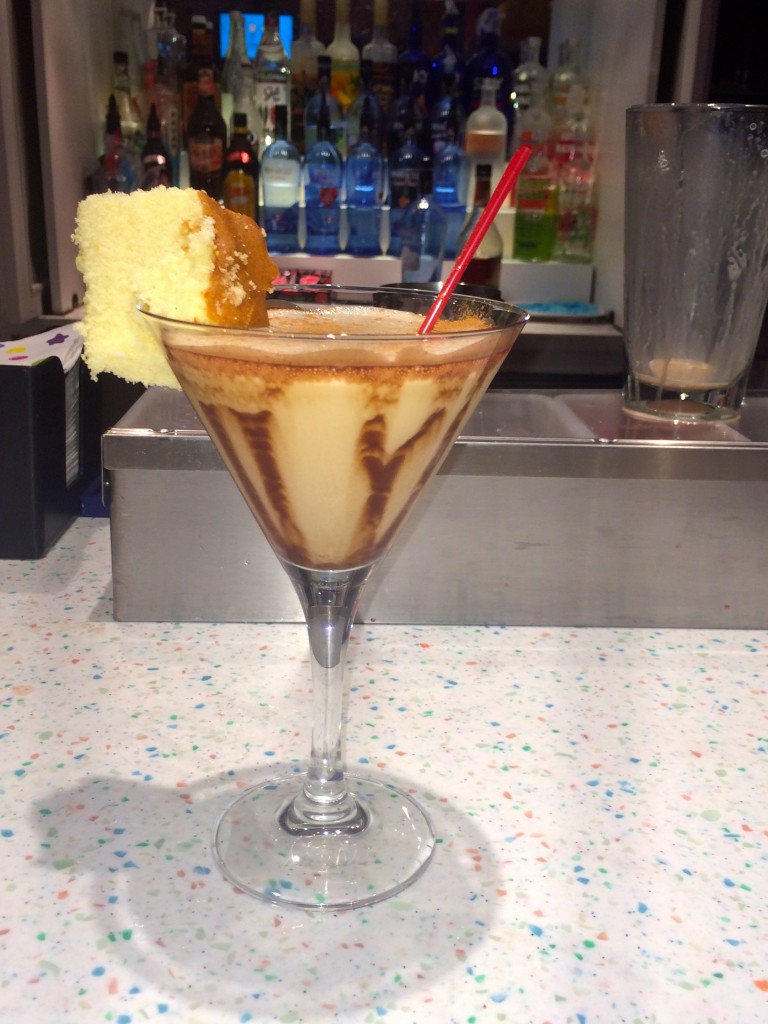 Coffee Cake Martini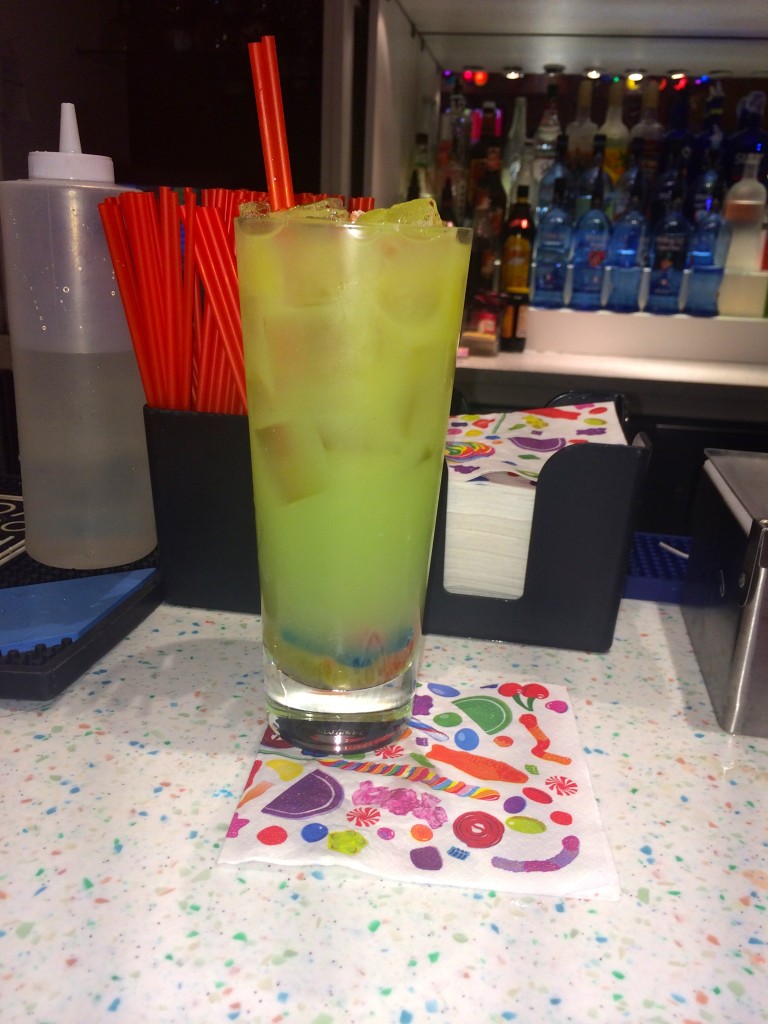 Sour Patch Peach Infusion
Even though Dylan's was almost empty, it was kinda nice to escape the NYC crowds and enjoy a place all to ourselves. In a way we feel like we found a hidden gem that none of the tourists knew about!
After a full summer of only living a few blocks away from Philip and Robby I hardly saw them due to busy work schedules. This night of insane silliness definitely made up for lost time! Not to mention the drinks were absolutely delicious!