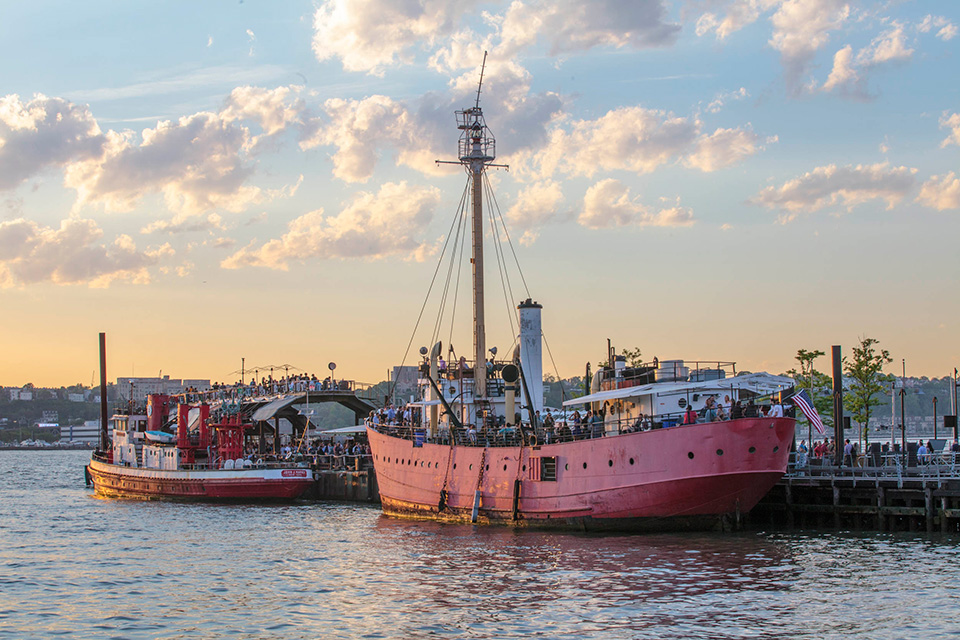 Photo Credit: FryingPan.com
Tuesday night Tom and I did some city exploring and found our self at the Frying Pan. AKA, my new favorite place. This casual and fun atmosphere is the perfect place to spend a warm summer night.
As you can tell from our photos, we definitely found a way to cool off from the summer heat. A bucket of Corona is basically a dream come true for the two of us so obviously we had to get one. Enjoying the NYC skyline and sipping on an ice cold beer made this moment feel unreal.
If you are looking for a summer atmosphere to get drinks and catch up with friends this is definitely the place for you. I also caught a glimpse of the pitchers of sangria and they looked delicious. So, I think it's safe to say I'll be back.
This fun spur the moment night was one of those nights that makes me so excited that I am finally living in this amazing city with the people that I love!