Pullover (Vineyard Vines), Shorts (Vineyard Vines)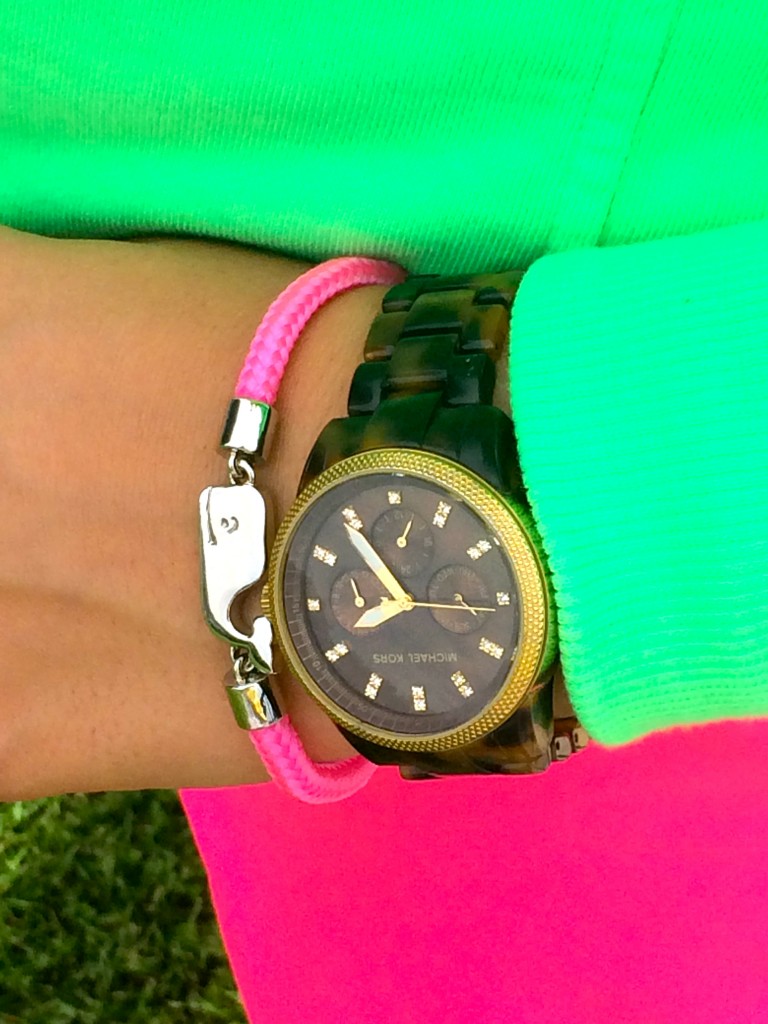 Bracelet (Vineyard Vines) Watch (Michael Kors)
This comfy outfit is brought to you by Vineyard Vines! Shout out to my SK little-sis, Elizabeth for this entire outfit. She knows me way too well!
This weekend, it was a bit overcast in the Hamptons so I didn't slip on my bikini like usual. Instead we relaxed in some summer sweats. Of course, the ever essential Shep Shirt made an appearance. This neon green popover is perfect for summer. Whether it be with a pair of these awesome board shorts or a pair of jeans, it is the perfect color for summer.
The best part of this outfit is how bright it is! No matter what the season, you shouldn't be afraid to stand out. Especially when you look fabulous! These shorts are blindingly pink great for summer! I can't wait to carelessly slip them on over my bikini!
This look is easy to recreate with the clothing that you already have in your closet. What matter most with a chill and comfortable look is how you prep yourself in the morning. As you can see I wore my hair natural, and thats okay! We wanna be comfy after all. However, don't skip on the makeup, wear your jewelry, and as always keep that smile on your face no matter how sleepy you may be.