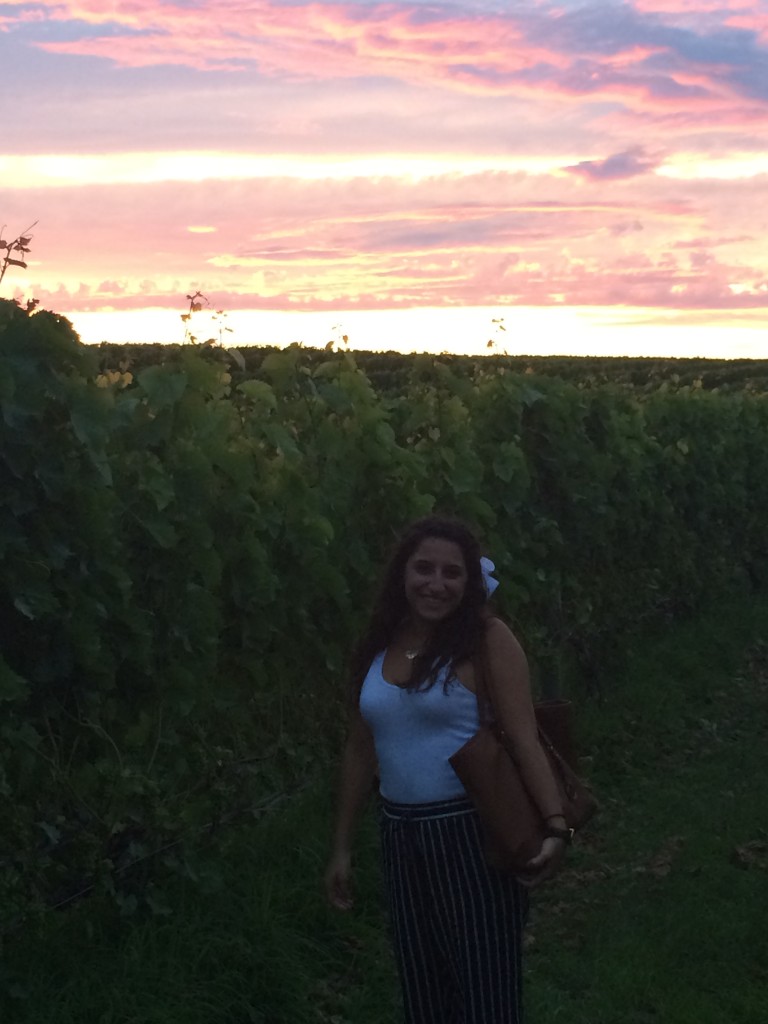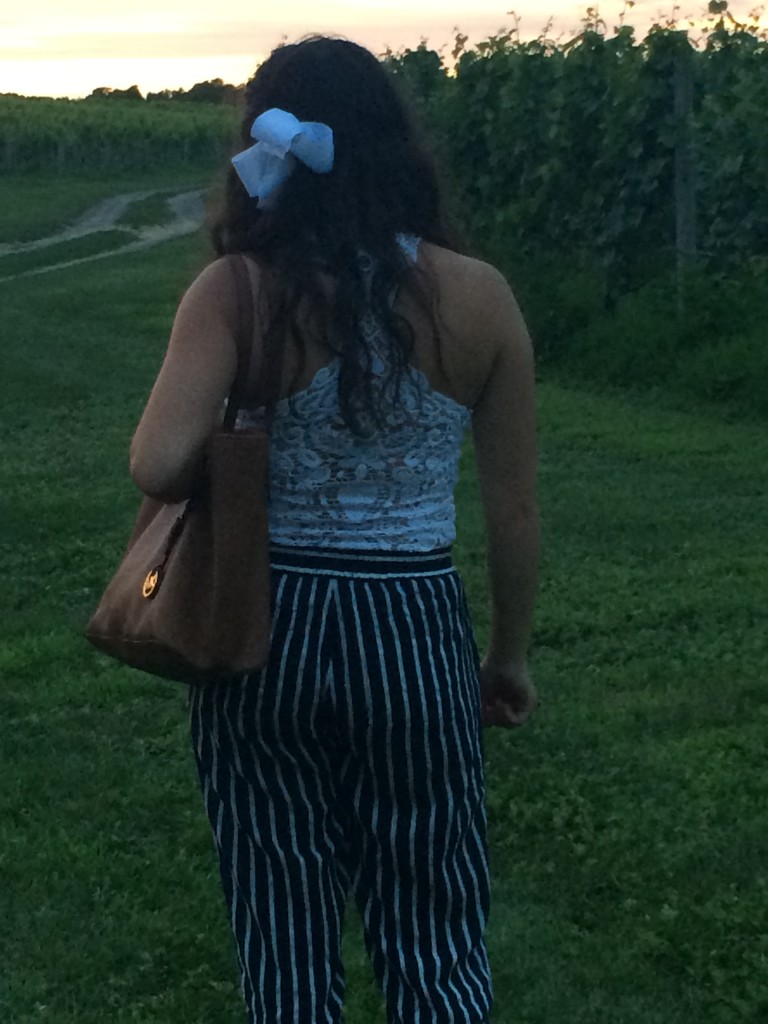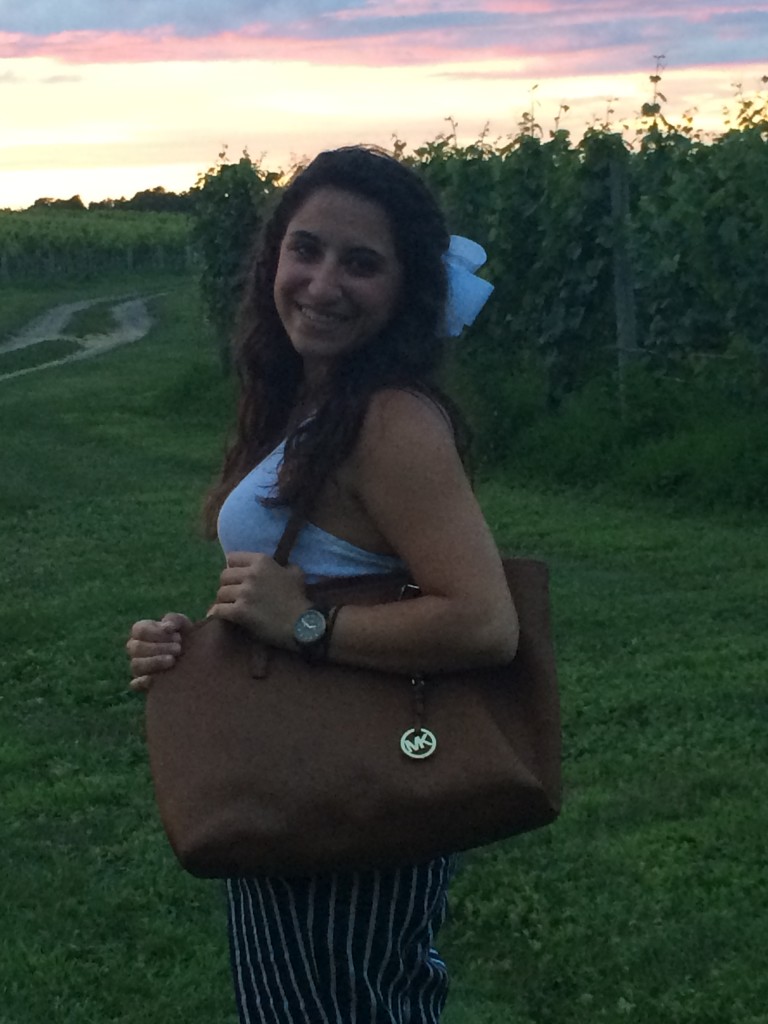 Top (Forever 21) Pants (J.Crew) Sandals (Jack Rogers) Bag (Michael Kors) Watch (Michael Kors) Necklace (C.Wonder) Bow (American Apparel)
It's always a bummer when we finally get Hamptons bound and the weather is not bright and sunny. However, we always make the best of it. This weekend was a classic Goldstein Hamptons weekend. Getting in late on Friday from the thousands of things we have going on. Saturday morning we were up early, and headed to the gym. I love that we always make time for a workout when we are there.
After relaxing on the porch all afternoon we decided to hit the Southampton village in the evening. After catching a drink at the Southampton Publick House with friends we headed east to one of our favorites, The Wollfer Wine Stand. Can you tell we were thirsty?
Thankfully, the overcast day didn't get in the way of a beautiful East Hampton sunset. It was great just to relax with a glass of wine and talk about Philip's job offer, Tiffany's dance competition and everything else going on in our lives.
Although I usually throw on a dress when I'm out east I figured this chic comfy outfit would do the trick for Saturday. Since it was a little cold these J.Crew pants were the perfect choice. At first I was a little hesitant to wear something that literally felt like pajamas but I got over that real quick! Tucking a simple white tank-top was the perfect way to stay crisp and clean.
This look is so easy to recreate! Everything I wore on Sunday should be staples in your closet. A white tank-top, a pair of beach pants (trust me, you want to invest in a pair), and a simple pair of Jack Rogers. I know I always wear Jacks on ThePreppyMAG but this is an example of where metallic gold can be dressed down.