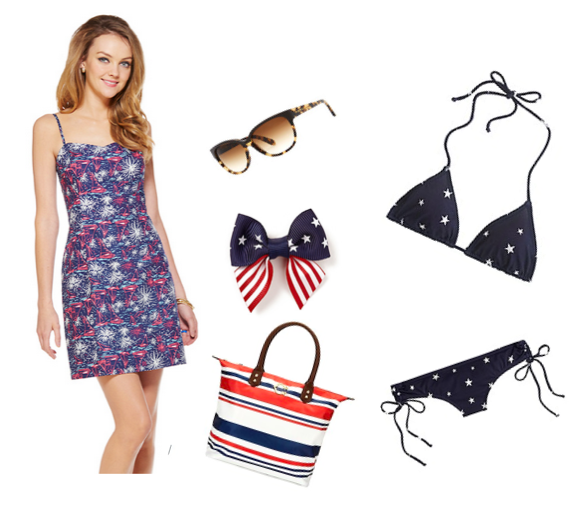 Dress (Lilly Pulitzer) Sunnies (Kate Spade) Bow (Forever 21) Handbag (C.Wonder) Bikini    (J.Crew)
Looking for an outfit to wear on the fourth? Or if you just just having some extra USA pride for today's USA vs. Germany World Cup game here is some inspiration!
Each year I sport the 4th of July Lilly print and if I'm lucky it will be glow in the dark! Of course, before I slip this dress on I spend countless hours by the pool. This patriotic bikini is perfect for the holiday and will also make sure your tan lines don't get too crazy!
Tortious shell sunglasses, patriotic bows, and a USA bag are staples that should be in your closet. Whether it be Independence Day or not, you could always use some USA love in your closet!