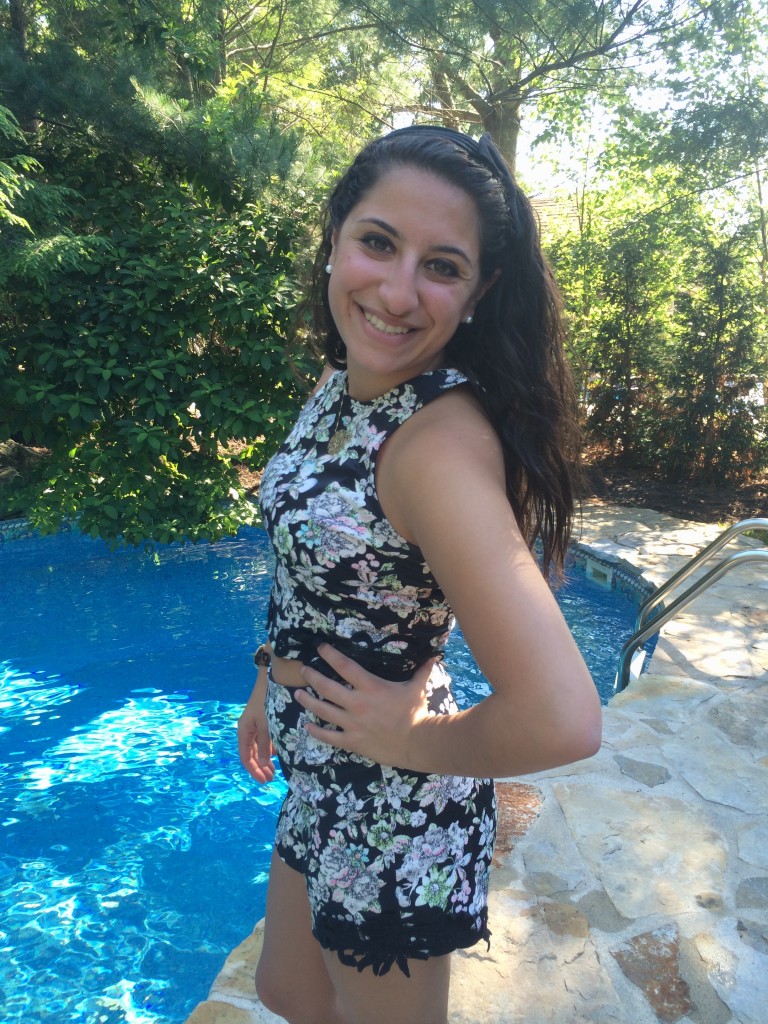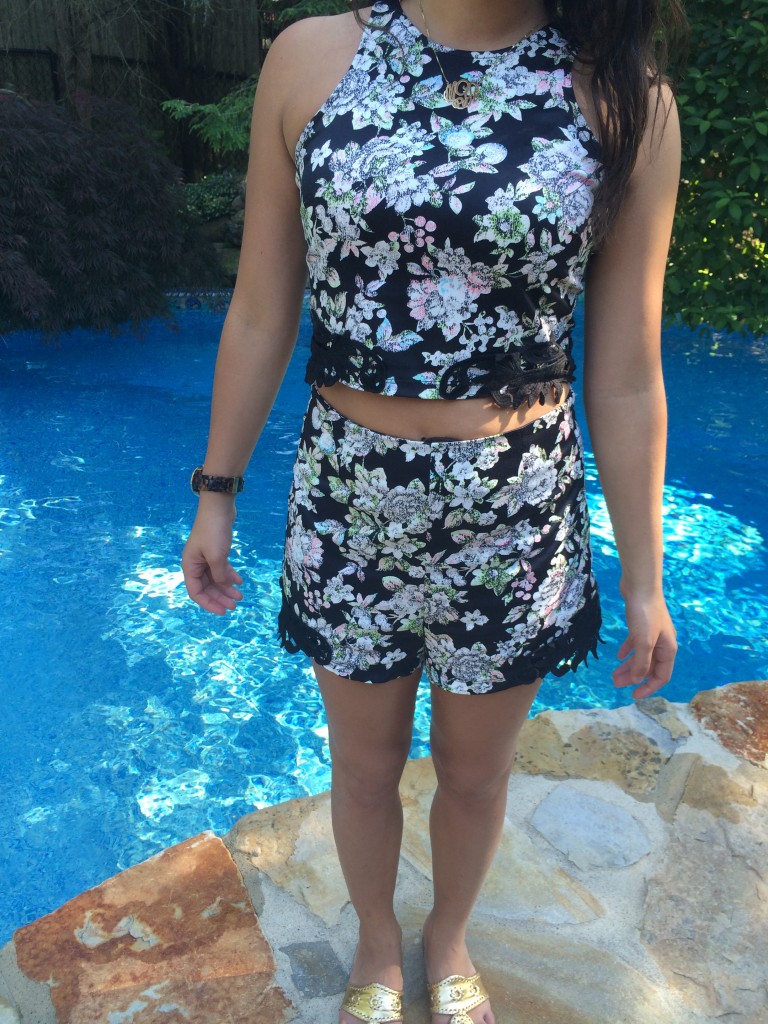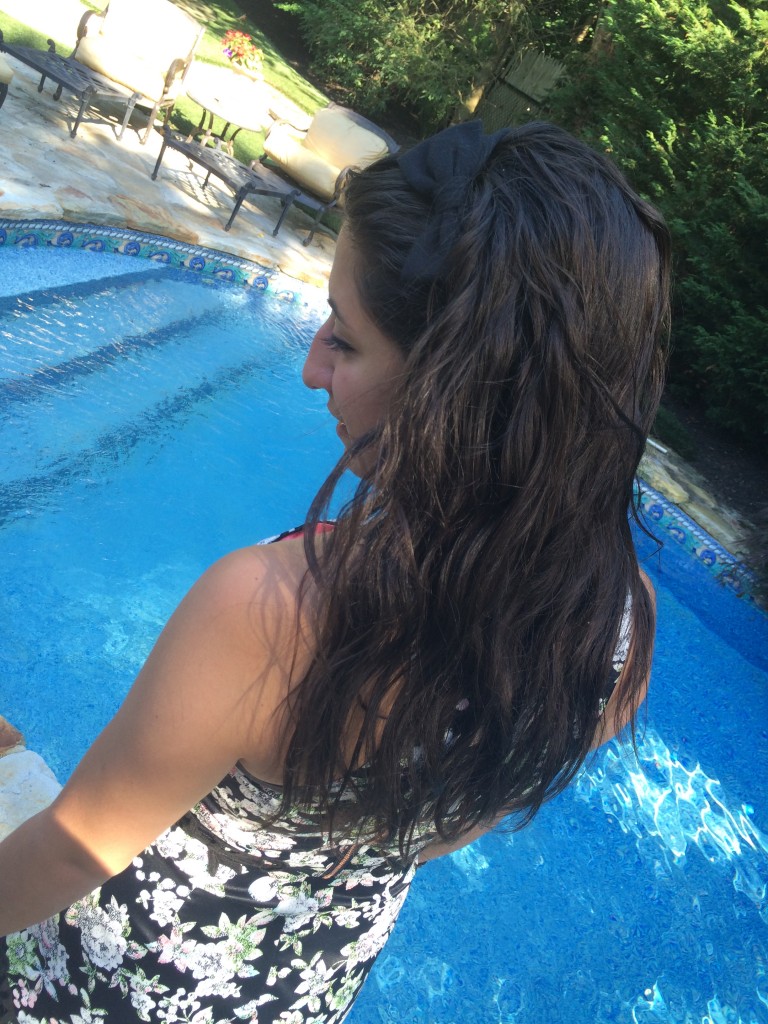 Well this is a surprise! You don't usually see me in an edgy outfit such as this and most of all with curly hair! This past weekend was all about comfort and this was the perfect outfit to stay comfortable yet remain stylish.
This is a set from the Kendall & Kylie Kollection, also my little sisters wardrobe! I am always a sucker for printed everything so when I saw this I knew I had to have it. Since this outfit is already a lot i accessorized simply with a monogram, watch, and a black bow headband.
Of course, I can't let a whole outfit go with a few hints of prep. This is found in 1. my monogram 2. my bow and 3. my Jack Rogers. I opted for my metallic gold Jack Rogers because I thought this was a great outfit for some glam. As Prepsters, we must remember that being glamorous and flashy is still okay! Especially if they are Jack Rogers!
I'm sure many of you can see my bra peaking out, this top is so hard to work with! However, since there was no way to get around it unless I wanted to wear strapless, I went with a neon pink bra to tie in one of the colors present in the print.