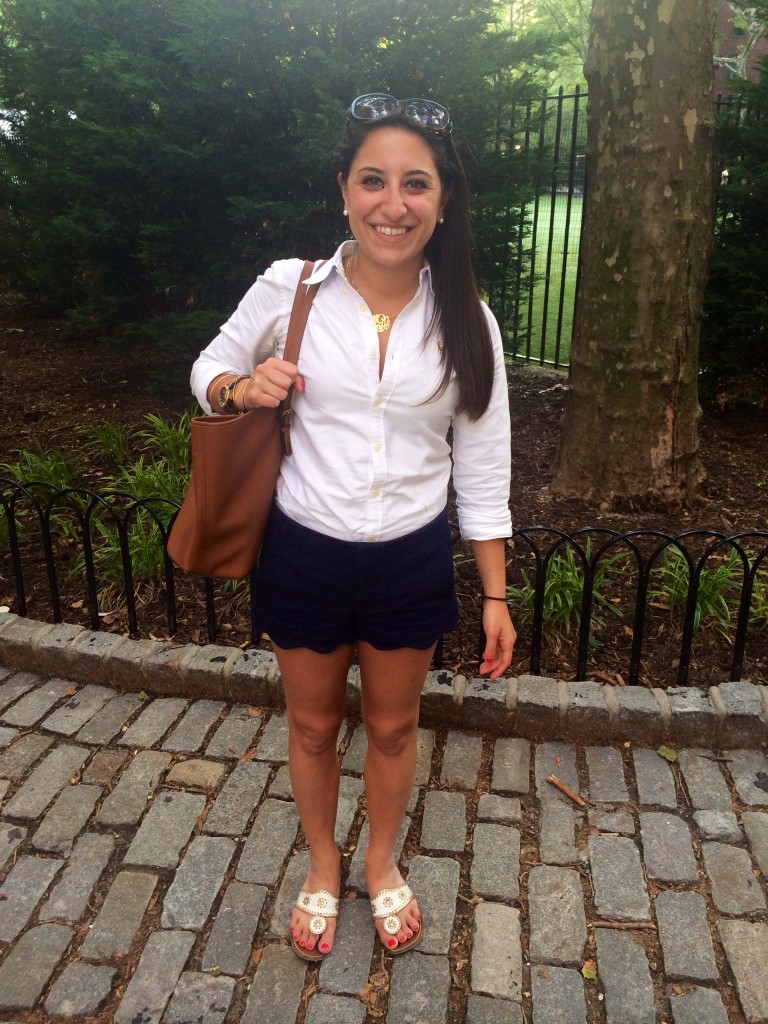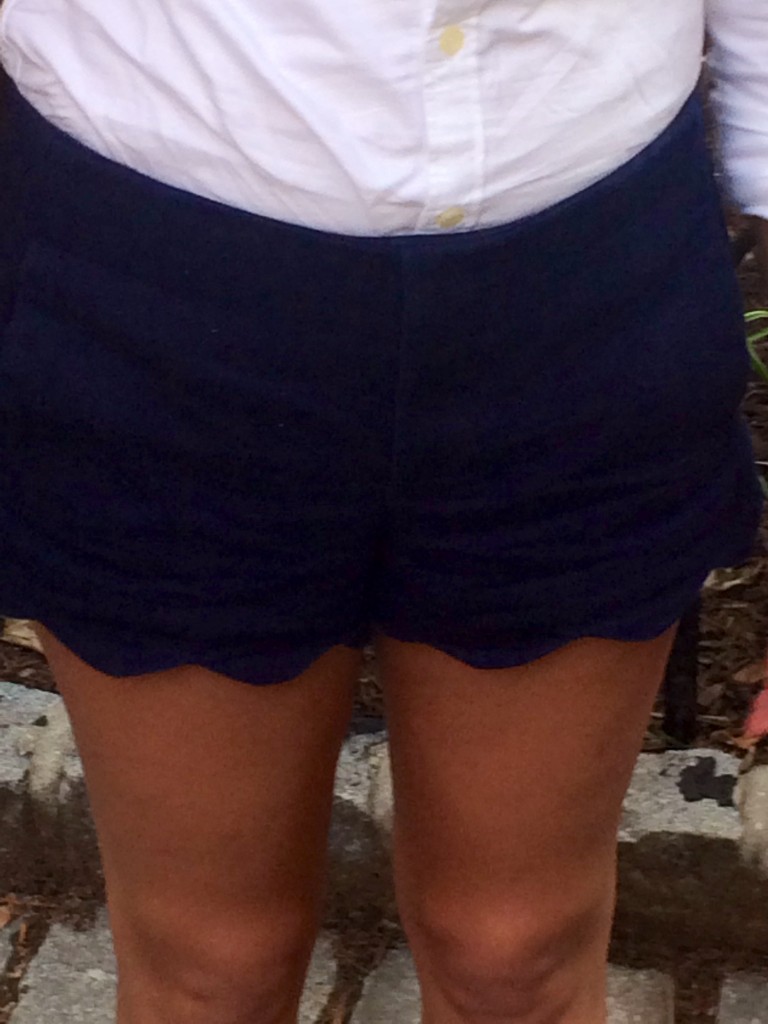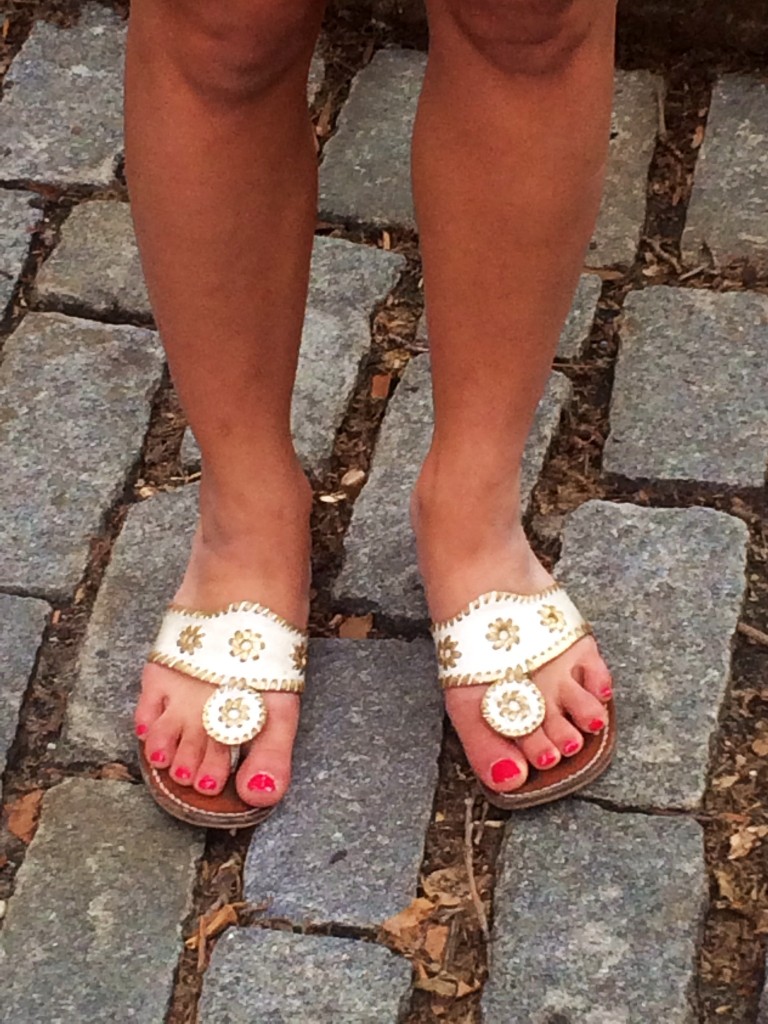 Shirt (Ralph Lauren) Shorts (Lilly Pulitzer) Necklace (Marley Lilly) Watch (Michael Kors) Bangles (Alex + Ani) Shoes (Jack Rogers) Bag (Michael Kors)
Nothing is like an outfit that displays all of my favorites! From Ralph to Michael this is the perfect outfit to show the world who your favorite men are.
This outfit is comfortable yet put together. After getting home from work all you want to do is slip into your PJ's but that doesn't usually go over well when you meet up with your friends for a drink or two. Wearing this oxford shirt to work and doing a quick bottom change before you head out will solve all of your problems.
These shorts are one of my favorites. Adding a scalloped hem is always a great way to make your outfit more preppy and more dressed up. These are a simple pair of cotton shorts but with the scalloped hem they are perfect for a summer evening.
Navy and white is always one of my favorite color combos but adding the hint of brown in my Michael Kors bag and my watch gives the outfit a little more coordination. I'm sure you can tell that I wear this bag EVERYWHERE but this is just another way to prove that it goes with absolutely everything.
Finally, if you don't have a pair of Jack Rogers by now, I don't know what you are waiting for!