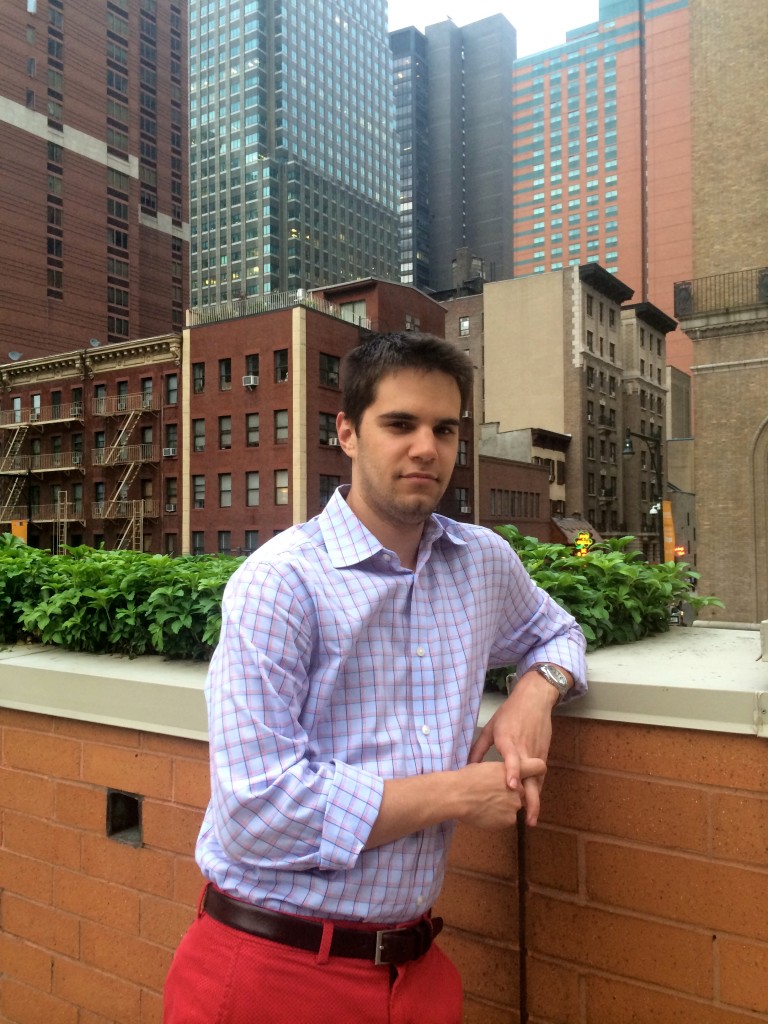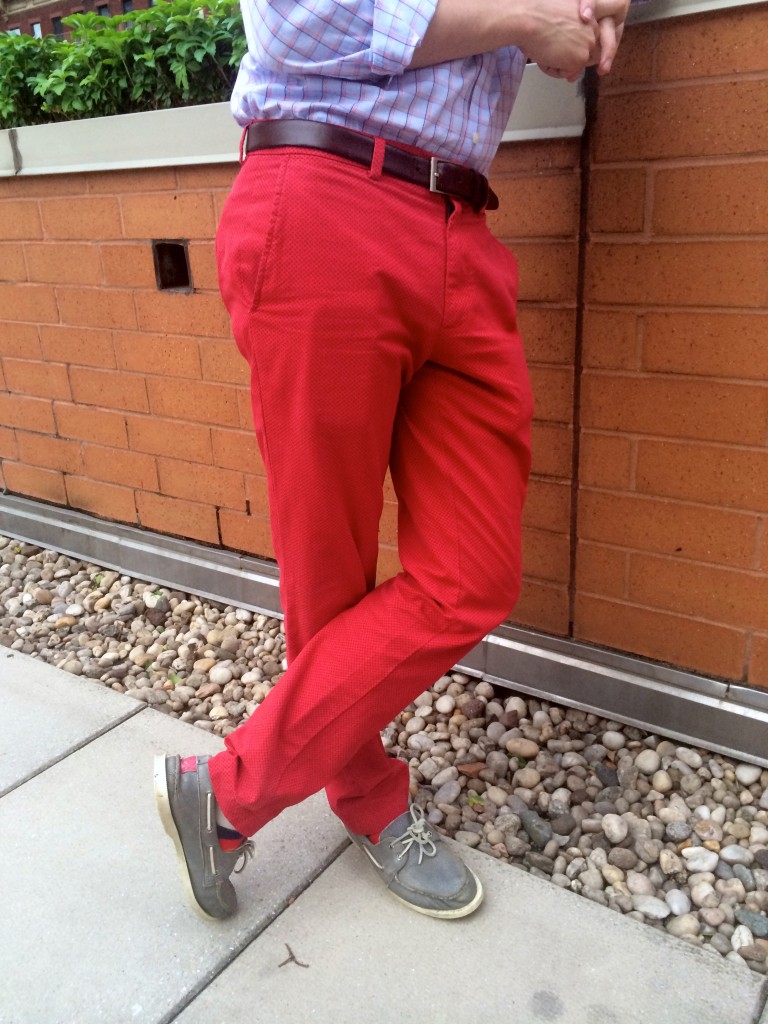 Shirt (Banana Republic) Pants (Banana Republic) Socks (Betabrand) Shoes (Sperry Top-Sider)
Looks who decided to show his preppy side! It seems as if my style has rubbed off on a few of my closest friends and Tom is the number one victim. Surprisingly, he concocted this outfit all on his own #proud.
As always, this outfit is brought to you by Banana Republic. The mixture of Nantucket red and navy blue is one of ThePreppyMAG's favorites but when it is on a dashing fraternity man it is 100 times better! I'm sure most of you can agree with me!
As most of you know, Tom is specifically "ThePreppyMAG famous" for his crazy socks. Tom always pairs his outfits with a pair of crazy socks. Hiding under his pants you can catch a glimpse of his navy, red and white stripped socks from Beta Brand. Topping the outfit off with a pair of navy Sperry's is his not so subtle way of Nantucket dreaming!