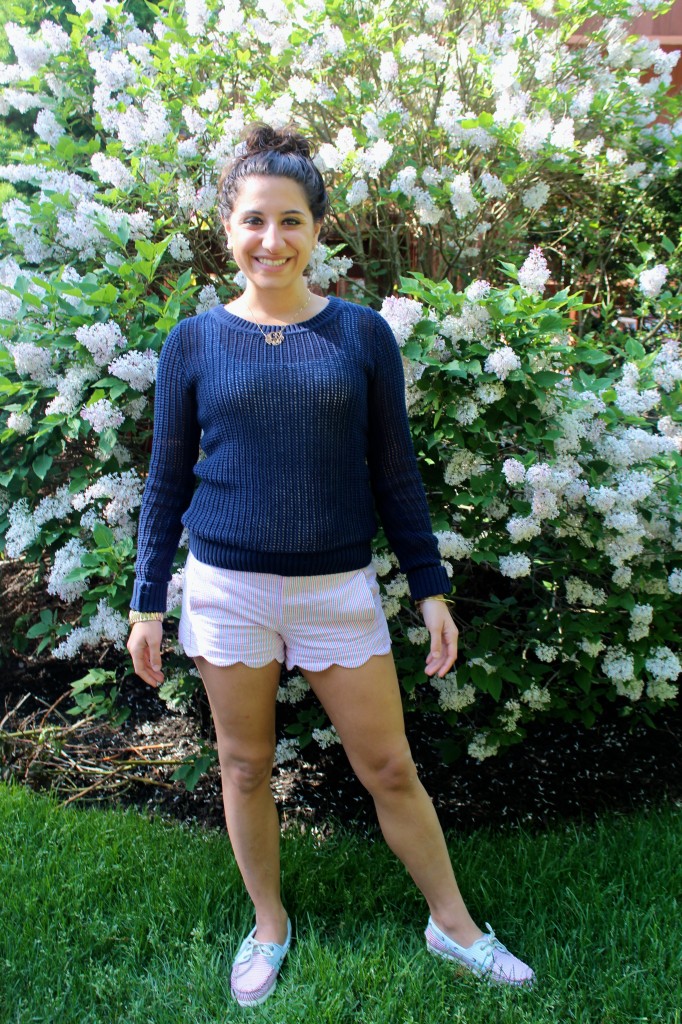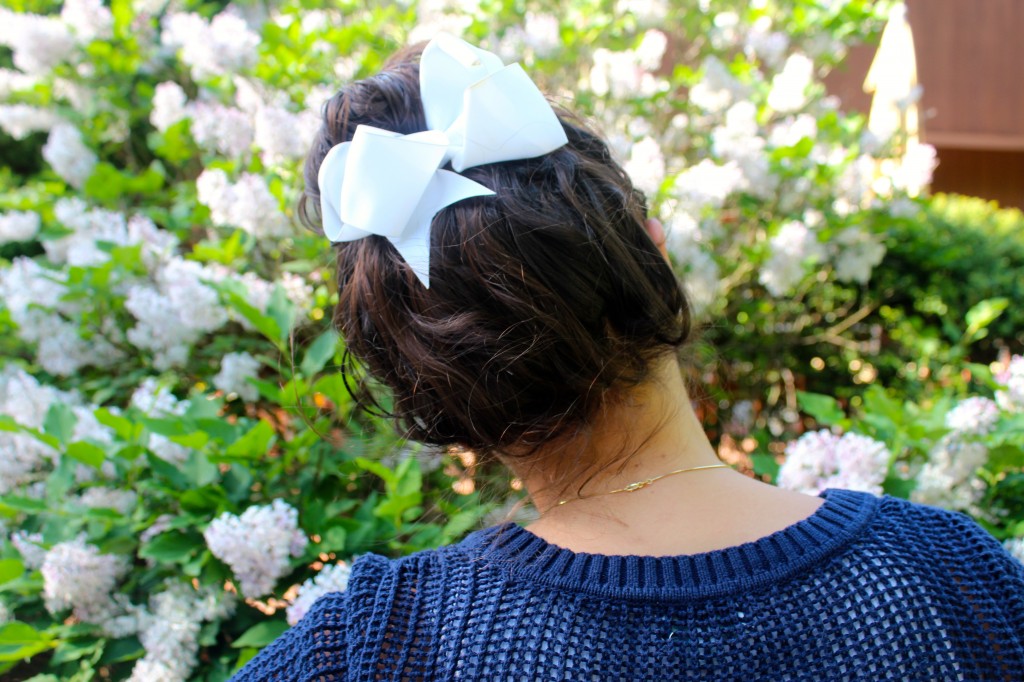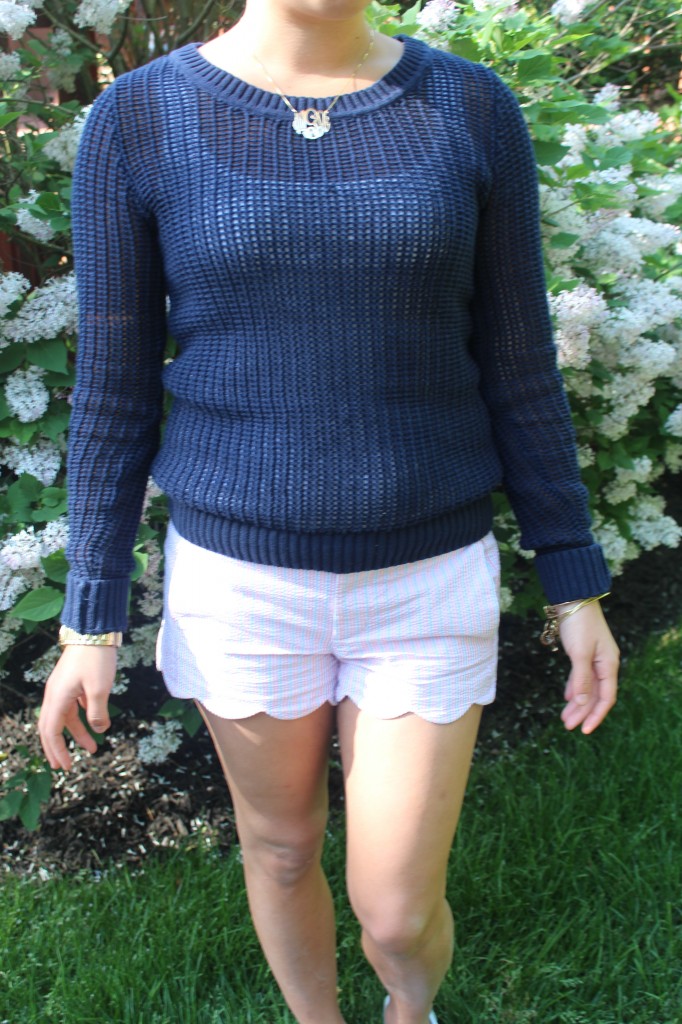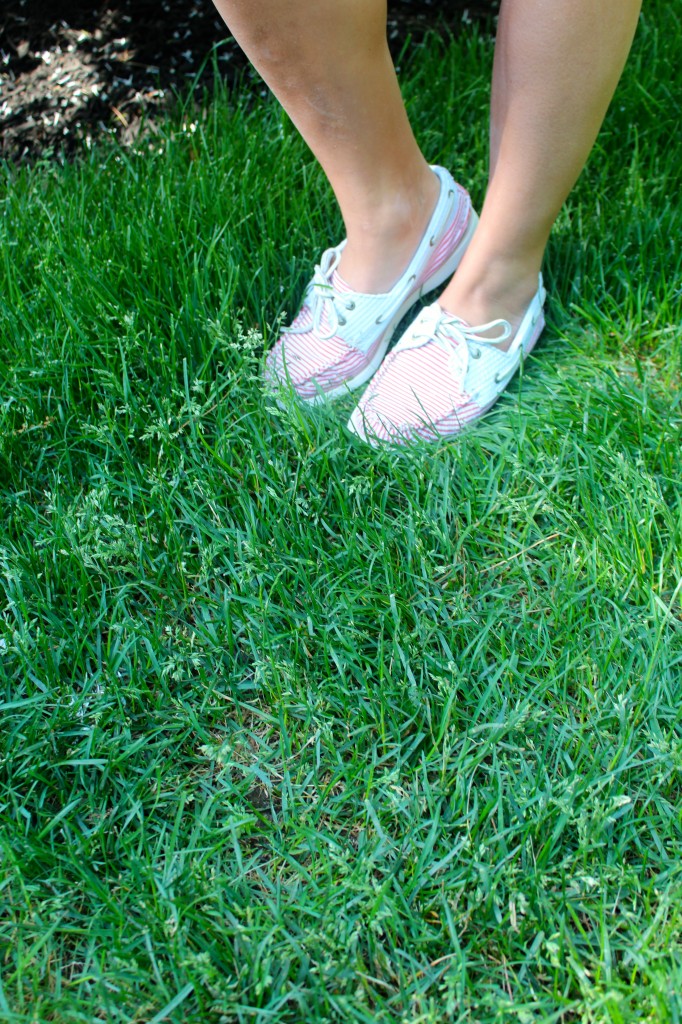 Top (Forever 21) Shorts (Lilly Pulitzer) Shoes (Sperry Top-Sider)
Uh oh, it is getting colder with only a few days until June! Not okay!! Thankfully it gave me the opportunity to wear my favorite Lilly Pulitzer shorts with a comfy sweater. This casual look was perfect when the temperature started to drop yesterday.
I started this outfit with these scalloped hem shorts and we all know what happens when I see a scalloped hems…my heart melts! These have been on ThePreppyMAG before because with such a staple piece it's hard not to mix and match into a ton of different outfits. Pairing them with a simple navy sweater was easy yesterday because the searsucker and scallops was enough to spice up the entire outfit.
I wore my brand new searsucker Sperry Top-Siders (Thank you Tom!) because the best thing to match searsucker with is, more searsucker! These boat shoes are going to be my summer go-to's I can already tell! Can't wait to show them off in the villages of the Hamptons!
Lastly, I threw my hair up in a sloppy bun. Even though yesterday was a casual day a added a simple white bow to make it seem as if I tried more than I did!!
Hopefully the temperatures go back up for the weekend so I can trade this sweater in for a tank-top!