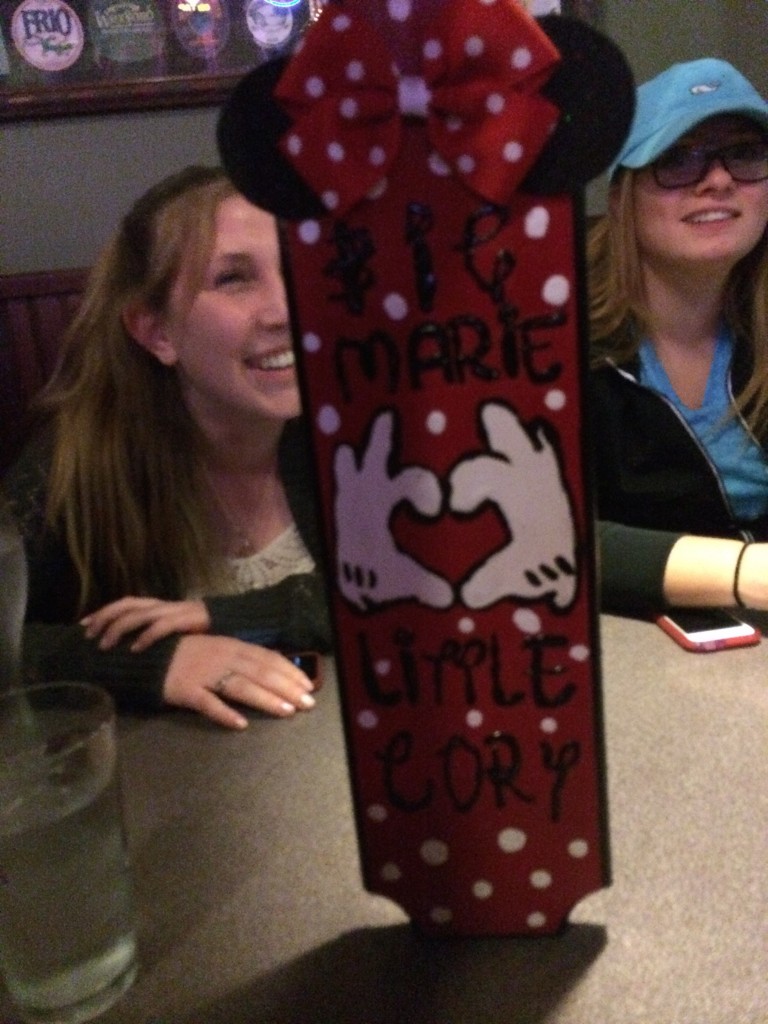 I've been paddled!!!! AGAIN! The end of my senior year came with a slue of different emotions and getting my paddles didn't make me feel any younger! This adorable Disney themed paddles was from my eldest Little, Cory! As you can tell from both my paddles I have two different relationships with my Little's and Cory embodied ours perfectly!
Going back three years ago when I took Cory as a little we talked about our love for all things Disney and this reminded me of that magical moment when we realized we were perfect for each other. Not only did she give me this absolutely amazing paddle she also gave me a booklet of different letters that she has written me. From the speech she wrote for preference night at recruitment to a disney themed message, they both warmed me heart and will be something I treasure for the rest of my life.
Both of my littles represent the different sides of me and I can truly say that they have become my family away from home. I don't know what I'm going to do without them being a short walk away.
Sending all my love to my little Cory in Israel right now!!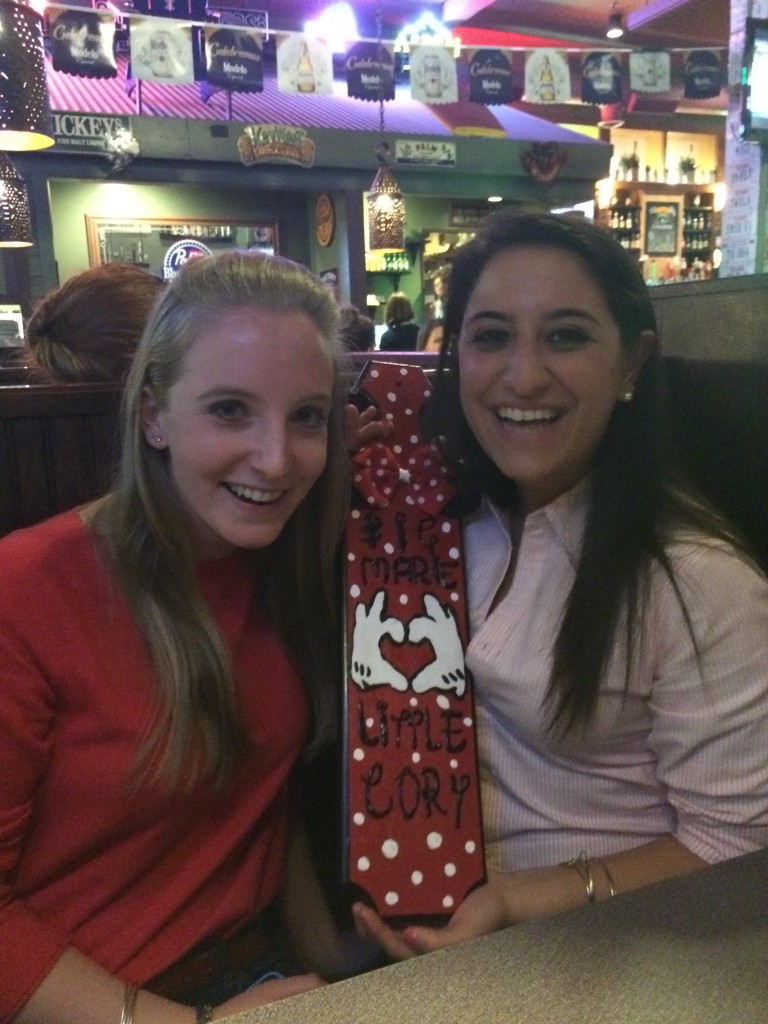 Cory also graduated this year! Check out her paddle from my GLittle Diana!