It is warming up in Boston and I cannot be more over pants! This week I was finally able to slip on a skirt and not be freezing. I noticed that my wardrobe could use a few more skirts for the season so of course I headed over to macys.com to pick out a few for the Spring season!
Check out my favorites!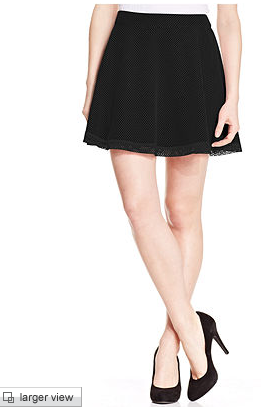 eric + lani Juniors' Mesh Skater Skirt
Simple and sweet this black skirt cannot be more universal. I love the texture of it which makes it a little more interesting. Wear this with a bright top if you are hitting the bars or a white top if you want to keep it classic.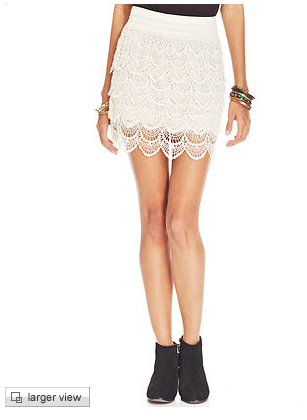 American Rag Tiered Lace Skirt
I am absolutely in love with this skirt! I cannot wait to wear it this summer. Of course, I swoon for anything lace but the scalloped hem and the simple pattern caught my eye immediately. This is a skirt your can dress up with a fabulous top or dress down with a simple tank top. No matter where you are going this summer you are sure to turn heads in this skirt!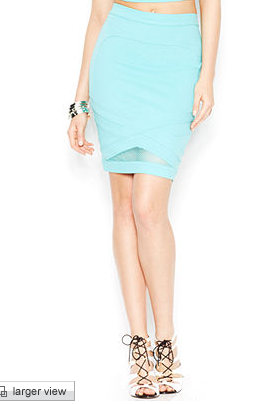 GUESS Bandage Mesh Pencil Skirt
Spending your summer in the city? Your going to need a few bandage skirts to keep up with your social schedule. Although I discourage wearing these skirts during the day they do make you feel confident when you slip one on for a night out on the town. I love this summery color that will look absolutely gorgeous with your tan!
Loving what you see? Head to macyscampustour.com and share with your friends using #macyscampustour!