Spring is finally here in Boston and all I want to do is spend every waking moment outside! However, just when I convince myself it is basically summer I am shivering in a t-shirt and skirt. Tis' the season for lightweight jackets!
Macy's has an amazing selection of lightweight jackets that are perfect for this season. Instead of wasting your time in a boring North Face (don't worry even I do this) you could be strutting it in the latest trends! Here are my favorites!!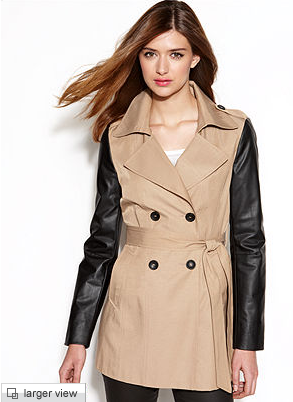 Unlike your classic trench coat this coat adds so much more with the leather sleeves. It is a little edgy but there is nothing wrong with that! If I were wearing this jacket I would tie the belt in a huge bow!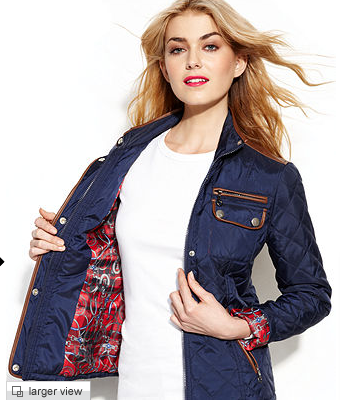 This classic barn jacket is perfect to transition into spring. With a pair of jeans or shorts this jacket will keep your classy and warm.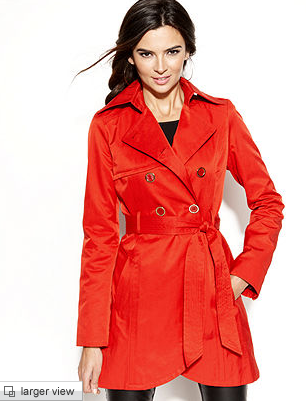 Make a statement in this classic red trench coat. Wear these with a pair of black jeans and ballet flats and you will be turning commonwealth avenue into a runway!
If you like what you see check out macyscampustour.com. Share with your friends using #macyscampustour