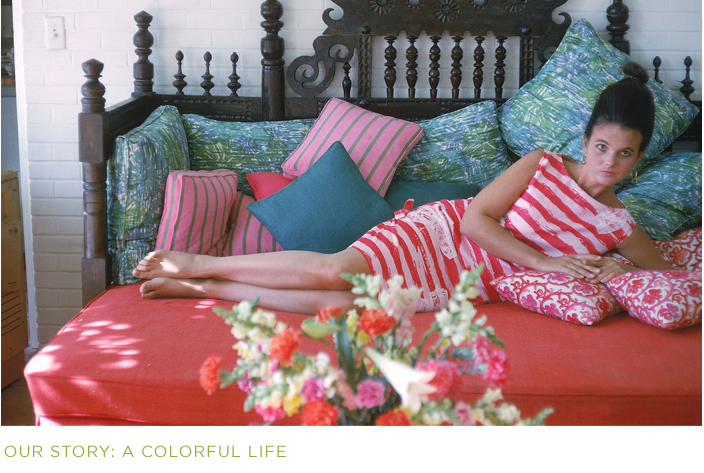 A year ago the fashion world lost one of their geniuses. Although some may say her styles were dated, she never intended to follow the trends of the fashion industry. She worked to the beat of her own drum and successfully created one of America's most noticeable brands. Lilly Pulitzer has become a part of American history as some of America's "royalty" was commonly spotted sporting their classic Lilly shifts.
Lilly Pulitzer died earlier a year ago at 81 in the birthplace of her legacy, Palm Beach Florida. Although Lilly was no longer the CEO of Lilly Pulitzer she is still the face and the name behind the brand and remained a consultant for the company. Lilly lovers, including myself still look to Lilly as a fashion icon and an entrepreneurial role model.
The Lilly Pulitzer brand began in the 1958 when she worked at her husband's orange grove selling juice. At times the juice would splash on her white comfortable clothes she would wear to work, soon customers would not only want the juice she was selling but the colorful dresses she was wearing. These juice splattered dresses inspired her to open her own line of dresses. The collection was originally designed for young women, because at the time Lilly was a young designer. As the years went on Lilly is targeted to the daughters and granddaughters of those who remember Lilly when she started.
Being a Lilly lover isn't just about wearing the brightly colored traditional shifts, it was about living the Lilly Lifestyle. The Lilly motto is, "The Lilly girl is always full of surprises. She lives every day like it's a celebration. Never has a dull moment, and makes every hour a happy hour." Lilly lived every day with excitement and just wearing her clothes gives off this sense of energy.
For me, Lilly Pulitzer has always been a constant in my life and my family. From picking out my very first shift when I was six in the Splash of Pink store in Southampton, to matching my little sister on vacations at The Breakers, meeting my grandma for a round of golf both in Lilly head to toe, to walking into the NYC store for my very first interview, and wearing my sorority print on my college campus, Lilly has been an inspiration in every phase of my life.
Whether you are strolling down Worth Avenue in Palm Beach, Jobs Lane in Southampton, or Madison Ave in New York if you are wearing a "Lilly" you will be smiling, happy, and noticed by all and Lilly will be proud.