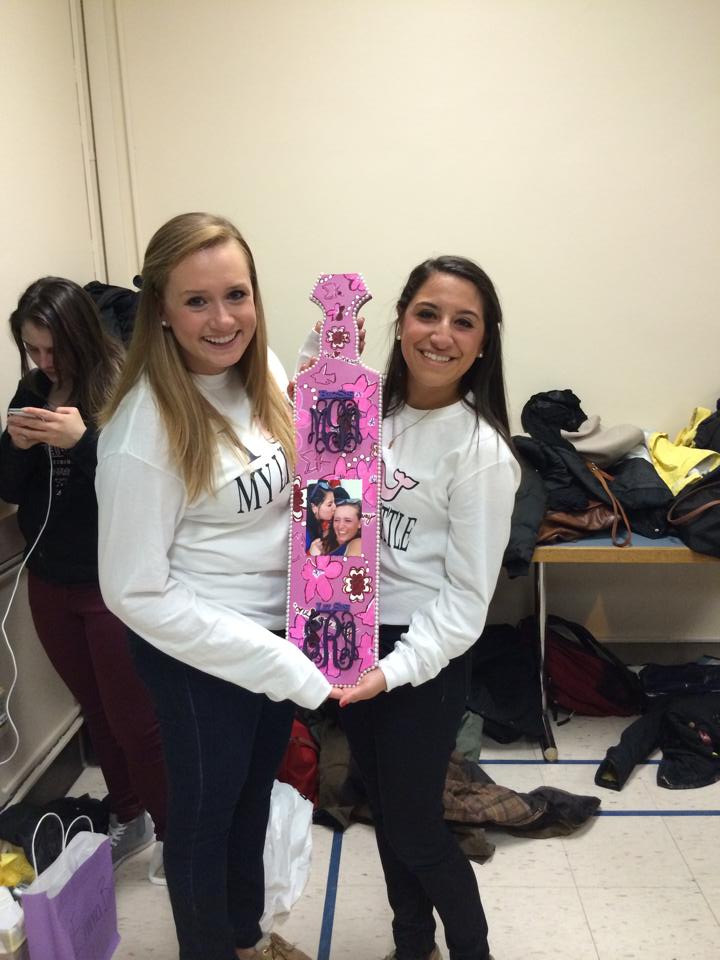 Its officially happening. I'm a senior, I got my paddle for one of my perfect littles which only means one thing……graduation is only a short month away. If you follow my Instagram, Facebook or Twitter you know that I was surprised with my paddle on Big/Little reveal night!
Just when I thought I was grabbing another wonderful present for my grand little Hillary, next think I know I'm pulling out the most perfect paddle made by my little Elizabeth. Giving your Big sister a paddle is a sorority tradition to show your appreciation for your Big sister and as a graduation gift. The Royal Family has never been one to follow this tradition because in my mind, gifting the paddle is a huge realization slap in the face. However, I'm so happy Elizabeth broke tradition because I am obsessed with my paddle.
On the front she painted, free hand! the Sigma Kappa Lilly Pulitzer print, complete with both of your monograms. On the back she wrote my favorite Lilly quote, "The Lilly girl is always full of surprises. She lives everyday like its a celebration. Never has a dull moment. And makes every hour a happy hour."
If you can't tell, I got more than a little emotional when I received my paddle but for the first time it hit me that a year from now I won't be spending each day, each night, each class, each celebration and each mental breakdown with my sisters.
Checkout my roller coaster of emotions while receiving my paddle! Keep a look on on ThePreppyMAG Facebook page for a video!